No place like home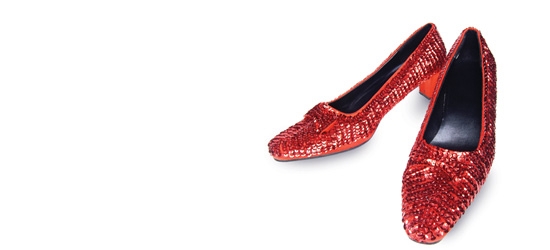 As a head, I have the luxury of being able to walk the corridors and visit classrooms, interacting with students and colleagues as I go. It lets me tune into the heartbeat of the school community.
The exam season being upon us, I come across students checking out their seat numbers and hovering in trepidation outside the hall. A smile to one, thumbs up to another and with a quiet encouraging word they slip quietly into the room for yet another marathon that will confirm or deny them a life chance.
Two hours later, they roll out, the fear turned to bubbling excitement and our conversations are of optimism and the next exam. For a short time reality is displaced by a world of teenage exhilaration.
Walking around a corner, I meet a girl sobbing quietly outside a classroom door. Something is clearly wrong and pulling a tissue out of my pocket - I keep well-stocked supply for such occasions - and we talk. She had made a mistake, unusual for her, and was taking time out until the teacher could speak to her.
Returning to my office for a meeting one morning I found members of my leadership team rolling on the floor with tears of laughter in their eyes. One of the deputies, who is considered somewhat stern in school, had been checking out the modern foreign language speaking exam and was chasing up absentees.
Racing to the year 11 English classroom, he had burst in shouting "LUKE, ORAL, NOW!" at which point the testosterone-fuelled class paused, reflected and collapsed into laughter. The story became legend in 30 minutes and the deputy's street credibility in school has risen among students and staff alike.
The English faculty at Valley are certainly a bunch of extroverts, taking every opportunity to dress up their subject. This exam season they decided to try visual memory stimulation. Students and staff arrived in our large social area one morning just before the English literature exam to find Marilyn Monroe, Batman, a hippy (reliving past times, perhaps), an old maid (lots of make-up needed for that one), Miss Havisham and a cross-dresser (needing no excuse to take part) delivering hints and tips to year 11.
The students went into the exam with an image of the character from Great Expectations in their minds and a smile on their faces. And the staff felt pretty good as well! Not being literate, I couldn't work out why Batman was in school that day. Further research revealed he is a metaphor in Simon Armitage's poem Kid. I should have asked a student.
Of course dressing up, even in regular business attire, is not always conducive to exams. One of the deputy's normal dress code includes four- inch-plus heels. But being called into an external exam to support the invigilators has made her think twice about her dress sense.
First, as she entered from the back of the hall most of the students, and I, were aware of her presence before she had walked ten paces, such was the extent of the tapping she was making. It was something akin to small arms fire.
Then she perched at the front on the edge of a table. Within seconds she had fallen off her roost with a massive clatter, shoes going in opposite directions.
Result: she spent a further 30 minutes walking on tiptoe, calves becoming increasingly sore until the normal invigilator returned to relieve her of her duties.
Being in tune with the feelings of the school is an important attribute for a head and my walkabouts allow me to have many snatched conversations with colleagues. Often they allow me to thank them for events they have been involved in, to take in points of view, recognise achievements and to defuse tensions within teams.
Occasionally they provide a vital opportunity to listen as a colleague talks about death, divorce or anxiety on their own territory. Being some of the hardest conversations, they are also some of the most heartening as we support each other and work together as part of the Valley team.
As teachers and support staff we do make a difference to young people and our communities. The consoling word and encouraging feedback as we meet others has immense power and reinforces my belief in what we do in school.
Brian Rossiter is head of Valley School in Nottinghamshire.
---
Want to have the last word?
The Last Word always welcomes contributions from members.
If you'd like to share your humorous observations of school life, please email Sara Gadzik at leader@ascl.org.uk
ASCL offers a modest honorarium.