An inspector calls...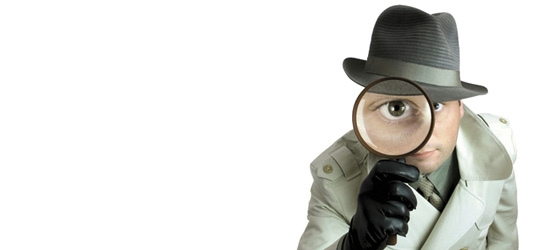 When the phone call came last February, Kate Barnett and her staff were well prepared for the pilot inspection. But had they done enough?
November 2008
All schools feel nervous anticipation when Ofsted is due - and ours is sharpened when we learn that we might be a spring term pilot school for the new framework.
Ofsted graded us 'good with outstanding features' in March 2006 and we want the full outstanding this time but analysis from RAISEonline did highlight some issues in Key Stage 4 this year, and our contextual value added (CVA) score was down a bit. And now the goalposts are moving...
I attend both the ASCL Ready for Re-inspection conference and the Ofsted briefing meeting in Nottingham on the new framework. Documents are prepared and staff and governors briefed.
Monday 23 February 2009
We receive The Phone Call at 9.30am: we will be inspected under the pilot section 8 framework on 25-26 February.
There will be an HMI lead inspector and two additional inspectors with another HMI joining the team on day one for quality assurance (QA) and to oversee the pilot. A modified parental questionnaire will be emailed to me for circulation to parents.
At 11am the lead inspector rings and we have a conversation that lasts almost an hour and which sets the tone for the whole inspection. Brisk, professional, friendly and open from the start, she stresses that there will be no hidden agendas. She impresses me with her knowledge of our self-evaluation form (SEF) and shares some early observations: evidence in the SEF indicates that personal development is outstanding and will need light checks only, but progress will be a key area for inspection.
She wants to undertake joint observations and invites me, as head, to be part of all team discussions. She wants the team to have seen at least 18 lessons before lunch on day one, and thus key meetings should be arranged for the afternoon.
She will meet with the middle leadership team (MLT) at the end of day one - core and specialist departments in particular, that is, English, maths, science and modern foreign languages - but she would welcome sight of their SEFs by email.
When I explain that these had been produced in May 2008, she asks for the core and specialist departments each to provide a single page of A4 update on the SEF for the beginning of day one.
Safeguarding and Criminal Record Bureau (CRB) checks will be high profile. Arrangements are made for a discussion with the chair of governors and for meetings with the school council and sixth form leadership executive team. She then requests a lengthy list of documents to be emailed.
Tuesday 24 February
Telephone and email discussions continue throughout the day with the lead HMI, starting at 9.15am when she outlines the key areas of the Pre-inspection Briefing (PIB). The PIB arrives at 1pm and I have 20 minutes to check it for factual accuracy. A couple of amendments are necessary and then I share it with staff.
The issue of progress remains key: do the pupils make good or outstanding progress in each key stage, given their starting points? Is teaching sufficiently challenging and engaging to meet the needs of all girls, including the gifted and talented and the middle-attaining? How effective are middle leaders in monitoring and evaluating performance and using data to inform and improve standards? Are assessment data and informative marking used consistently and effectively in lessons?
Wednesday 25 February - inspection day one
The head girl greets the lead inspector at 7.45am and the rest of the team arrive shortly afterwards. Meetings with senior leadership team (SLT) and staff are brisk and focused and at 8.45am we're off.
While the two additional inspectors stay in the hall for KS4 assembly, I go with the lead HMI to inspect the single record of CRB checks with the school business manager. There is an anxious half-hour when the HMI wants to see CRB numbers prior to January 2007, when numbers were not recorded by the local authority. Finally the Ofsted office (and the QA inspector) confirms that all is well.
At 9.15am lesson observations begin. I had expected a single joint observation for each member of the leadership team but the reality was far more intensive. I shadow her in visiting three lessons, staying in each for 15-20 minutes, and we discuss the gradings with sharp, analytical focus in between each lesson.
At break, I attend the team meeting where grades for all the lessons observed are discussed. There is discussion of what made some lessons good rather than outstanding. It is the level of student engagement - not all teachers get the girls to explore their understanding actively enough.
After break, the lesson observations continue, with me for two more and then with the assistant head. By lunchtime, 23 lessons have been observed. I am impressed by the openness and the degree to which I am included in the discussions and the judgements.
Inspectors meet pupils at lunchtime and one inspector walks the site. I give staff feedback on the lessons observed. (None of my feedback sessions is observed by the inspection team, though members of the SLT are observed giving feedback.)
The lead inspector has a 40-minute telephone interview with the chair of governors who is at a conference in Nottingham.
At 2.15pm the scheduled meetings begin and no lesson observations take place in the afternoon. We double up in most of these meetings - we work as a team and want to demonstrate that.
The meeting about achievement and standards is particularly tough and we have to work hard to demonstrate that progress is good overall. Community cohesion is a challenging meeting too and while our audit is comprehensive, there is less evidence that we have evaluated impact.
Other meetings include teaching and learning, specialist status, curriculum, vocational and work-related learning, sixth form, and core and specialist subjects.
I have another meeting with the QA inspector for her to feed back results of the parental questionnaire. The number of returns was disappointing - perhaps a result of the short turn-round time - but those received were generally positive. We go through them in detail.
5.30pm: I am invited to attend the inspection team meeting where areas needing further attention the following day are identified. Initial inspection judgements are shared and we're clearly on the borderline of good and outstanding.
I am able to contribute to the discussion, for example, in providing evidence that the curriculum is outstanding. The criteria in the evaluation schedule are consulted very closely.
6.30pm: SLT meet to share feedback so far, and to identify areas needing further evidence and how we might provide it.
Thursday 26 February - day two
The judgements so far and key focus areas for day two are posted on the notice board in the staffroom, and I spend time keeping up staff morale. Key Stage 5 assembly is inspected.
9.15am: Final lesson observations and meetings take place. I have a long meeting with the lead HMI - partly to provide further evidence for borderline areas and partly to discuss leadership and management. She also wants to share sections of the draft report, including what the school needs to do to improve further. Achievement is now securely outstanding.
Noon: I join the inspection team for their final judgement meeting. Both the overall effectiveness judgement and the sixth form have been confirmed as outstanding. At this point there are just six grade 2s: I begin to relax.
The inspectors begin writing their reports over lunch and make arrangements for the feedback meeting at 2pm. Attendance at that meeting is up to me, so I invite the full SLT and core and specialist MLTs. The chair of governors is still not available or he would be there too. The feedback meeting is short and sharp (30 minutes), after which the inspectors leave.
4pm: Staff meeting called to share the good news! SLT is exhausted but happy; staff relieved. There is some disappointment from the staff that aspects of teaching and learning were good rather than outstanding - and frustration for some that their areas (such as humanities) were not fully considered.
On reflection
Looking back at the process, there were features that stood out in the new inspection. Most noticeable was the open relationship with the lead inspector throughout.
Being able to shadow the lead inspector in lesson observations provided an excellent opportunity to discuss judgements of the quality of teaching and learning. The additional inspectors also did joint observations with other members of the SLT, but not as many.
The evaluation schedule for the pilot section 8 framework was comprehensive and helpful, and included criteria for all four grades - and for every inspection judgement. The relationship between judgements was also very clear (for example, attainment + learning/ progress = achievement). There was no work scrutiny - we would have preferred there to be one.
The quality of marking and assessment could not be adequately demonstrated in the context of lessons alone.
Finally, the demands on SLT time was intense - especially the head, who needs to clear her/ his diary completely for the duration of the inspection.
Overall it was a very positive experience - although very demanding, very analytical and focused - and very developmental professionally.
Kate Barnett is head of Stratford-upon-Avon Grammar School for Girls.