Students primed for work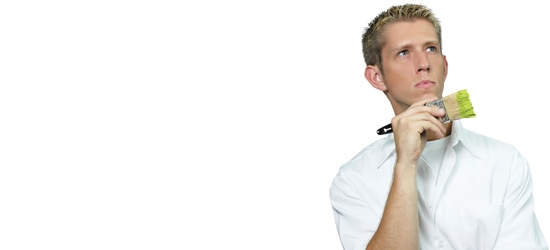 The UK governments are determined to increase the number of 16-18 year-olds in apprenticeships but in a recent survey, the majority of teachers said they didn't understand them. Dorothy Lepkowska explains how the schemes work and why they are a good alternative to full-time education.
When someone mentions apprenticeships, what springs to mind? A teenage boy banging a sheet of metal with a hammer - or a well-dressed young woman sitting at a desk in front of a computer?
Both are correct. Apprenticeships have come a long way from being a noisy, dirty, manual-working, male dominated environment.
The governments in Britain are putting renewed emphasis on increasing the number of young people in apprenticeships - not a surprise in light of the current economy and the impending rise in the participation age.
However, according to a report published by the Skills Commission earlier this year, more than half (56 per cent) of teachers surveyed rated their knowledge of apprenticeships as poor and six out of ten admitted they didn't understand them at all. Fewer than one in four believed them to be a good alternative to A levels or equivalent qualifications.
So what exactly is on offer for 16-18 year-olds considering an apprenticeship? The programme gives young people a combination of on-the-job training and theoretical learning often leading to a qualification such as an NVQ. Any young person can become an apprentice, though generally it is attractive to those who have a vocational slant and whose skills tend to be practical rather than academic.
Employed apprentices must receive a wage, no less than £95 per week in England, though in reality the average is currently around £170, and in some jobs up to £210 per week. The full cost of training for 16-18 year olds in England is funded by the government, through the National Apprenticeships Service (NAS). In Wales funding is provided through the Pathways to Apprenticeships scheme.
There are currently up to 200 different types of apprenticeships in a range of disciplines and industries, ranging from engineering and mechanics, construction, media and publishing, retail, social care, law and administration.
Candidates can find out about vacancies by accessing a free online service where employers and learning providers advertise and manage vacancies and young people can search and apply for courses (see 'Further reading' on page 33).
Entry requirements vary depending on the occupational sector. Some may have no specifications while for others, candidates may require a number of GCSEs in certain subjects. Prospective trainees need to be at least 16 years old although there is a Young Apprenticeships scheme in England for 14-16 year olds.
Training is provided either in a further education college, a training association or with a work-based provider. The learning provider provides the knowledge and develops skills, while the employer provides the practical experience. Training can be classroom-based, in a workshop or in a workplace, depending on the subject.
Better pay
Simon Waugh, chief executive of the NAS, had more than 30 years' experience in the private sector working for a wide variety of industries at chief executive and at board level, and saw at first hand how apprenticeships gave people skills and a structured career path.
"A study conducted by Warwick University last year showed that people who have completed apprenticeships are more practical, have a loyalty to their employers and generally do a better job than people working in the same jobs who have not gone down this route," he said.
"It is a blue riband way of skilling and training people. Over their working life the person who has done an apprenticeship can expect to earn £80,000 more than someone in the same job who hasn't."
Ten years ago, there were about 70,000 people training on apprenticeships, with a completion rate of just 27 per cent. Today, there are around 240,000 apprentices and the success rate has risen to 68 per cent.
Simon is concerned, though not surprised, at the lack of knowledge about apprenticeships in schools. "The success of schools is measured in terms of GCSEs and A levels, so it is not surprising that heads and teachers steer young people into the sixth form with a view towards higher education.
"But it is a shame that many teenagers, who may already have discovered they have an aptitude or interest in a particular area, are not encouraged to follow that route by doing an apprenticeship.
"School-leavers beginning an apprenticeship at 16 or 17 years are laying the foundations for a good career path. They will be able to show that they have skills, are able to turn up to work on time, can dress appropriately for the job and have a love and enthusiasm for their job.
"They will also have a head-start in the employment market among those who go to university for three or four years, only to leave with debts.
"But we clearly have some work to do to change the perception that apprenticeships are a default option for young people who have failed academically. This is not the case. They are not something that is just happening up north and is associated with the image of the blue-collar worker."
Level 2 standard
Bob Williams is assistant principal at Barking College, which trains more than 700 apprentices a year in a variety of areas, including construction, the care services, and plumbing and carpentry, as well as mechanics for the Ford motor company.
He said the current framework for apprenticeships was "not just about getting your hands dirty" but building up a set of skills which includes level 2 standards in English, maths and IT.
Successful participants receive a package of separately certified elements, including a technical certificate which underpins the knowledge they have gained in their chosen occupation or industry, and a competence-based element certified through a qualification such as an NVQ at levels 2 or 3.
"Schools might be surprised to know that some companies offering apprenticeships will not consider candidates with fewer than four GCSEs," he said. "One of the hardest traineeships is in electronics, which is easily of a standard equivalent to A level."
Kevin Brennan, the Skills and Apprenticeships Minister, also believes that the messages coming out of schools about apprenticeships need to be boosted. At the TUC conference, in September, he announced that the government would be creating 21,000 new apprenticeships in the public sector and expected growth in the 'low-carbon' sector, in which up to 400,000 new jobs are to be created.
"The government's long-term view is that apprenticeships should form part of the offer for 16-18 year olds, and the ambition is that one in five young people will go down the apprenticeship road," he said. "But we need to get that message down to careers advisers and to schools."
Diploma taster
The minister said he hoped that diplomas at levels 1 and 2 might form a taster for young people who enjoyed the vocational aspect to learning.
"It is important that we improve the perception of apprenticeships and vocational routes, and show that training is now offered in more than 190 apprenticeships frameworks in 80 different sectors," he added.
In Newcastle-upon-Tyne, one firm is delighted with the quality of apprentices it has recruited and attributes this to schools.
Laura Fox, administrative team leader at Rok Building Ltd, a construction and maintenance company, said it currently employed seven apprentices in a variety of roles, from administration to joinery, plumbing and electrical.
She said the organisation believed it was important to "capture good local talent" ahead of its rivals. "We should remember that not everyone wants to go to university, nor is it appropriate for them to do so," she said. "Apprenticeships are a wonderful way of combining education with work."
She said that most of the firm's apprentices had come straight from school, and in some cases had secured their placements after successfully completing work experience from the age of 14.
"The apprentices come to us with a high level of knowledge about the scheme, so we have to assume they have been well informed in advance by their teachers or careers advisers," she said.
"We have a lot of competition for places so the applicants have to show that they have the right attributes to work for us, and are willing to work hard and be part of a team.
"Perhaps it is a characteristic of the north-east, with its strong manufacturing and industrial background, that apprenticeships in some form have been with us for a long time and teachers know about them."
One of the company's apprentices is Jade Bruce, 17, who is training in administration. She was told she had a job if she wanted one long before leaving school, after impressing her employers with her enthusiasm and aptitude while on work experience.
She said: "There was an emphasis at my school on getting good GCSEs and staying on, but I also had teachers who encouraged me to do an apprenticeship. I achieved good grades but staying on just wasn't for me. I suppose I was lucky to have that support."
Dorothy Lepkowska is a freelance education writer.
---
Further reading...
To access the free online service allowing providers to manage
vacancies and young people to search and apply for courses, visit:
England: www.apprenticeships.org.uk
Wales: http://new.careerswales.com/16to19
Northern Ireland: www.delni.gov.uk/apprenticeshipsni
---
Apprenticeships through the ages
Apprenticeships have existed in Britain since the Middle Ages, when the Elizabethan Statute of Artificers set out the terms for the masterapprentice relationship and regulated training for a period of seven years.
In 1802, the Health and Morals of Apprentices Act introduced a 12-hour working day and a requirement that apprentices be taught reading, writing and arithmetic.
By the late 19th century apprenticeships were no longer confined to artisan trades such as building and printing, and had spread to newer industries, like engineering and shipbuilding.
In the mid-1960s about 240,000 apprentices were employed although concerns were growing about the effectiveness of their training and the male domination. Numbers decreased to 53,000 by 1990, due to a lack of public funding and rising numbers of students staying on post-16.
Since the mid-1990s governments have rebuilt the programme and ministers anticipate that by 2010-11 more than 900,000 learners will have successfully completed a full apprenticeship.