Widening the talent pool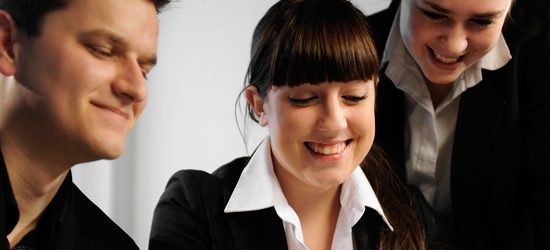 The demand for professional development for middle leaders is increasing but, as well as bringing in external help, there are steps senior leaders can take to accelerate their development, says Peter Richards.
There is currently great demand for middle leadership training and development. As external consultants, we can contribute to leadership development by assessing which areas of middle leadership are ripe for improvement and designing a tailored programme; and by addressing specific areas, such as team-building or dealing with conflict.
However, the real engine of leadership development in a school or college is the leadership team itself. It is senior leaders who are best placed to offer middle leaders - both teaching and support staff - the opportunities to grow and develop, and to challenge them to improve their practice.
The primary aspect of developing middle leaders is something which is routinely bracketed under 'stating the obvious' but in my experience is often not stated obviously enough.
We encourage senior leaders to share their vision for the school or college with middle leaders constantly and consistently, pinpointing where it is going, the priorities for improvement, the plan for meeting those aims and the part that the middle leaders play in it. It is not something to be confined to a start-of-term pep talk but to be constantly reinforced so that middle leaders are left in no doubt that they are crucial to delivering the vision.
If you don't do this, the likely result will be disparate groups all going off in different directions. They will run classics or chemistry or pastoral support their way and disregard what everybody else is doing.
There is nothing wrong, of course, with individuals being ambitious for their department and wanting to shine, and of course you don't want to undermine that endeavour. On the other hand, and despite what they may think, they do not operate in isolation.
Whether they are department heads, leaders of learning or cover staff supervisors, they are part of a whole organisation and should be contributing to its overall improvement. Reminding them of the vision and the need for everyone to be going in the same direction is critically important.
Opportunities to grow
What else can senior leaders do? They can ensure that, in addition to any formal training programme, their middle leaders have opportunities within school or college to develop and grow. It means, for example, giving them more scope to lead their team and take decisions which affect their team but also affording them opportunities to lead across the whole organisation, when an appropriate project comes up, such as taking responsibility for strategy on safeguarding or liaising with other schools in a cluster to develop joint gifted and talented programmes.
Other things to consider are enabling staff to take up short-term secondments within the school or college and establishing buddy schemes for middle leaders to work alongside senior colleagues.
Some of these things can be difficult to do, especially where it means relinquishing responsibility and taking a risk, but senior leaders should be willing to let go where necessary.
Such steps are important not just to develop existing middle leaders in the medium term but for building leadership capacity for the future.
Building the team
Team building and team leadership are two areas where heads request help most frequently for middle leaders.
We encourage middle leaders to focus on pinpointing their own leadership style - affiliative, democratic, directive and so forth - and then explore how they can adjust that style according to different circumstances and the different people in their team. Much of this work is about developing people's confidence and their emotional intelligence, rather than their hard technical skills.
Senior leaders can take people with them into the leadership 'magic circle', to share and explain how the leadership team has been built over time. This encourages them to see the benefit of not just achieving the department tasks but taking the opportunity to develop the individual, as well as the contribution that this can make to increasing the capacity of the team. Having sound succession planning in place is also key to team development and it is useful to involve middle leaders in decisions regarding this.
Crunching the numbers
Data is more of a challenge to deal with than some people realise. Senior leaders who have a wider grasp of performance data tend to take a whole-school perspective, so they focus middle leaders' attention on numerical and quantitative aspects which focus on year-on-year comparisons to create targets. As a result many middle leaders often have only a superficial understanding of data and do not grasp the part it can play in individual pupil outcomes and department improvement.
Senior leaders can address this issue by helping to explain the data at every level so that middle leaders grasp what it can reveal about an individual pupil or set of pupils. In the case of Fischer Family Trust (FFT) data, for example, how schools compare with similar benchmarked schools is rarely shared or appreciated by middle leaders.
With that knowledge, middle leaders can start to address the inconsistencies and variations that the data has highlighted - the child who is faltering in a particular subject but not others; the group whose test scores have all dipped; the year group which is under-performing compared to schools in similar circumstances.
The technology is readily available to help with data interpretation - information management system can be set to flag up where students or groups of students are on or below their targets. However, all the technology in the world won't help unless the heads of year or department can turn numerical targets into curricular and teaching targets for individual pupils and teachers.
I liken the process to buying a TV set. I'm not particularly bothered how many pixels there are on the screen or how many woofers and tweeters it has. I actually want to see the picture and hear the sound. And I need to know how to turn the sound up and to adjust the contrast in the picture.
Resolving conflict
All leaders have to deal with conflict between staff at some stage. Middle leaders have to decide at what point to refer an issue to their line manager, who is usually a member of the senior leadership team. We are not talking here about formal disciplinary or capability issues but matters arising from the run-of-the-mill business of organising and leading a group of people - the member of staff who persistently misses deadlines or is repeatedly late to lessons or over-spends the budget, for example.
Sometimes in these cases, senior leaders react too quickly. Because they are busy and the matter presented to them seems to be a relatively small one, they will say "OK, leave it with me and I'll sort it out." But by doing that, they are taking onus off the middle leader when that person needs to learn how to deal with it individually.
A better approach to resolving conflict is to talk to the middle leader about the problem and offer some ideas of how to sort it out. For instance, if the problem is with a teacher who ignores report deadlines, the middle leader needs to ensure the teacher understands what impact the delays have on the rest of the team and the students, and get the person to see meeting deadlines as a priority, not a nuisance.
The important thing is that the responsibility stays with the middle leader. If a senior leader steps in every time, the middle leader will never learn how to manage conflict and could find his/her authority diminished in the eyes of staff.
Self-evaluation
Because the self-evaluation form (SEF) is externally imposed, some staff can tend to view it negatively. Middle leaders who are handed 'their bit' of the form to fill out may view it as more paperwork, rather than as a tool for school improvement. As a result they present the evidence they think is required to tick the box, rather than genuinely evaluating what they do. This is something I encounter a great deal when I go into schools as a school improvement partner.
In our training sessions on the SEF, we ask middle leaders to pinpoint three things which they believe improve the learning and teaching in their areas. In nearly all cases they say: lesson observation, using pupil outcome data, and work scrutiny.
But do they use such practical data in their SEF? No, they quote numerical value added data which they feel the process demands and omit the details about their own practice which is just as valuable.
Self-evaluation is something schools do anyway and were doing long before the SEF. But it has become, in the minds of some middle leaders, detached from their practice. The task for the senior leadership team is to make staff see that evaluation is integral to everything they do, not an external add-on, so the process is in the school, not the form.
Finally, middle leaders need to see the SEF not as 'the enemy' but as encapsulating what they already do, and as another tool to facilitate improvement.
Peter Richards is an ASCL MAPS (Management and Professional Services) consultant and a former headteacher.
ASCL MAPS
MAPS' bespoke consultancy service works with middle leaders in-house. For more information visit www.ascl.org.uk/consultancy