Speaking in tonnes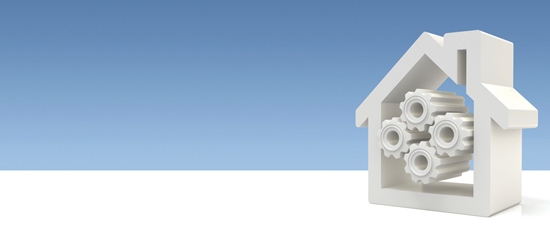 The building isn't finished and there's resistance from the locals to overcome, but at least the 'new academy' won't be short of students or staff, reports Andy Yarrow. It even has its own language.
Another action-packed term has now passed and local people are having to come to terms with the fact that the 'new academy' is here to stay.
Up to now, it seems, some locals have managed to avoid any contact with teenagers, but that is starting to change as our students are audaciously walking through the local park on their way to school or talking to each other in the street.
In the absence of any sports facilities of our own in our temporary accommodation, we even dared to use the local park for our Sports Relief sponsored run. You would have thought a UFO had landed, given the sudden flurry of emails and telephone calls we received.
Perceptive students
At least we are popular with prospective teaching staff. In my previous article (January 2010), I promised to reveal my strategy for weeding out inappropriate candidates before they spend the whole day being interviewed. It's simple really.
Like most schools, we require shortlisted candidates to teach a lesson. Students and staff observing then give feedback. Candidates are also interviewed by a student panel - who are often much more challenging than a staff panel - and required to complete a written curriculum planning task.
Only those candidates who teach a lesson at least 'good' in terms of Ofsted criteria, and get the thumbs up from the unnervingly perceptive students, are called forward to the panel interviews in the afternoon. Typically, that may be three out of six or seven. After all, what is the point of interviewing someone for the best part of an hour if there are grave reservations about appointing them?
At the start of interview days, I not only give a brief presentation about the academy's vision, ethos and targets, but a glossary of the academy's terminology that can be baffling to the uninitiated. Like many new schools, we have sought to be objective and literal in deciding what to call what. And in the process, we have created a whole new language.
Although I have resisted the urge to re-badge myself as the lead learner, we have learning coaches, not form tutors (when did form tutors ever tutor anyone?) and curriculum leaders have replaced heads of department. Classrooms are now called learning bases and, cleverly, homework is now called 'independent learning'. (For some strange reason, some students still don't do it.) We also have an enrichment programme and an extended curriculum, learning walks and curriculum immersion days. Whatever next?
Rooftop playground
A few weeks ago, all 162 year 7 students were kitted out with hard hats, safety goggles and fluorescent jackets for a full tour of the construction site of the new building. This gave them a once in- a-lifetime chance to see their half-built new school, including the partially subterranean sports hall and theatre, the five-storey science and mathematics block, the rooftop playground and multi-user games areas and restaurant.
They were disappointed not to find a swimming pool (I'm not sure where they had got that idea from) but were impressed by the sports facilities, lifts and completed sample classroom.
It is surprising how unfinished an apparently nearly finished building can look, however. In their inimitable style, some of the students asked what the rest of us had been thinking for a while: "How are you gonna get all this finished by September?" With three months to go until the rescheduled handover date, it's a good job the academy is sponsored by the church and can, therefore, be reassured that the Lord will provide. Either way, ready or not, come August we're moving in.
Andy Yarrow is head of The Chelsea Academy in London and an ASCL Council member.