Changes at headquarters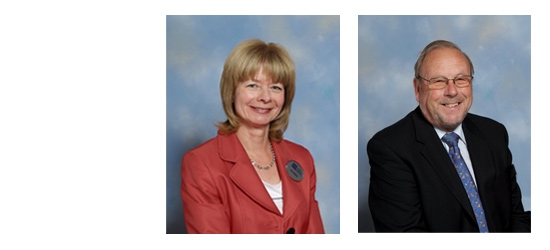 This summer ASCL says goodbye to a dedicated and highly valued member of staff, as Keith Dennis retires from his position as inspections specialist. Following his retirement from headship ten years ago, Keith spent five years as an ASCL consultant before taking up the inspections role.
Keith has supported hundreds of schools through the inspection process, represented members' concerns to Ofsted and in many cases succeeded in changing how the framework is interpreted, often to members' great relief. His clear, humorous inspection updates at the annual information conferences will be missed by everyone, even those not due for inspection.
While Keith has left big shoes to fill, we are confident that the new inspections specialist, Jan Webber is more than ready for the task. Jan is retiring as head of Longton High School in Stoke-on-Trent. She had been the ASCL branch secretary for Stoke and was elected to ASCL Council in 2009.
We wish Keith a very happy second retirement and look forward to welcoming Jan to her new role in September.
In addition ASCL is saying goodbye to Ed Collins, regional officer for the North West, and Malcolm Dawson, regional officer for the north east, who both retire this summer.
Ed was the first regional officer to be appointed, in 2006, and set a very high standard for the other regions to follow. He and Malcolm will be missed not only for the individual support they give to members, but the work they do in promoting ASCL around the region.
ASCL is also pleased to announce that Sam Ellis has been appointed as ASCL's funding specialist, a role which had been covered by Policy Director Malcolm Trobe for the last 18 months. Sam started working full-time for ASCL in September 2008 as regional officer, Yorkshire and Humber. Before that his teaching career was spent in three different schools in the East Riding in a variety of roles including head of physics, curriculum coordinator, deputy headteacher and acting headteacher.
For the previous ten years he was the ASCL branch secretary for the East Riding of Yorkshire. In that role he became heavily involved in school funding issues and co-produced the LA funding model that was adopted by the f40 group of authorities.
While replacements for Malcolm, Ed and Sam are in hand, ASCL has also appointed two part-time field officers. David Snashall, who is retiring from headship in the Isle of Wight, will cover Cornwall; and Anna Bennett, ASCL branch secretary for Sandwell will cover the West Midlands and Cheshire.