Survival guide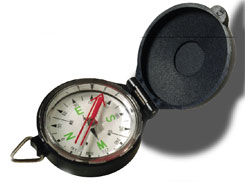 An ASCL research project into the future of school leadership has come to fruition this month with a must-read publication. Among other things, it outlines ten principles for sustaining leadership - a rough guide to survival for school leaders.
The need to conserve and sustain our environment is widely accepted. Natural resources are precious and we squander them at our peril. As with natural resources so it is with human capital. Schools need high quality leadership that is sustained - not leaders who burn brightly but then burn out.
With this in mind, last autumn, ASCL commissioned a report into the future of school leadership and governance. Robert Hill, former special adviser to Charles Clarke, led the research, assisted by ASCL education consultant Jim Collins. Partners CfBT and Harcourt, both with many years' experience working in education, advised on the project and gave their financial support.
What resulted was the book Leadership that Lasts: Sustainable school leadership in the 21st century, which is published in March.
As part of the project, an ASCL survey of 400 members showed that leaders are already thinking differently about school leadership and governance:
Heads are sharing leadership responsibility with deputy and assistant heads - the average size of a leadership team is between six and seven.

Support staff such as bursars, IT specialists and behaviour managers are playing an increasing role - nearly two-fifths of schools have a non-teaching staff member on their leadership team.

Working in partnership either formally or informally is the norm and a third of schools surveyed are part of a formal federation or collaboration of schools.

Most school leaders are getting strong support from school governors - nearly two-thirds of schools describe their chair of governors as generally supportive.

School leadership teams are generally working well to separate strategic issues from day-to-day matters - nine out of ten schools have at least one away-day strategy session per year and nearly half have at least one session each half term.
However, we also know that, despite these gains, school leaders are under constant and increasing pressure. They are working longer hours, staying in post less time and retiring earlier. If leaders are to sustain their energy and enthusiasm and lead the drive for further improvement, we need to start thinking in terms of leadership that lasts.
With this in mind, as part of the project, ASCL President Sue Kirkham brought together a group of school leaders to look at the principles for sustainable leadership published by academics such as Michael Fullan and Andy Hargreaves.
While these were valuable in some aspects, the group felt that they were not completely relevant for schools leaders in the UK today.
Through discussion, practitioner knowledge and day-to-day experience, they formulated ten principles for school leadership. These principles state that school leaders who are able to sustain their enthusiasm and commitment in the long-term:
believe in the power and purpose of learning. They value the achievements of all their students and seek to embed a love of learning and the skills for learning in every student and staff member.

want the best for all the young people in their area, as well as for the students in their own school. They work in partnership with other schools, building cohesion across different social and ethnic groups and involving parents and the wider community in learning and the life of the school.

command authority but use that authority wisely. They show respect to and expect respect from staff, pupils and parents and support the social and emotional as well as the intellectual development of students.

share and foster leadership. This means within the school and across schools.

build and sustain a learning community. They invest in all staff and continually evaluate a school's work and effectiveness.

practise intelligent accountability. While they understand the need to be accountable to governors, parents and the wider public, they see performance assessment and improvement as being driven by in-school action rather than externally imposed requirements.

balance short and long-term goals. They do this with a clear strategic vision and plan for the longer term linked to a focus on delivering more immediate priorities and helping the current generation of students achieve their full potential.

renew themselves. This happens both by taking time out to think, to learn and relax and also by preparing the next generation of leaders.

communicate clearly and consistently. They explain the school's goals, interpret events to the school community, empower students to voice their views and talk and listen to staff, parents and employers.

work closely with governors. They develop and share the same vision and goals for the school built on a shared moral purpose of public service to young people and the community.
These ten principles are in no way meant to be 'ten easy steps to happiness'. A better description would be a rough guide to survival. The publication goes into greater detail, with examples, of how schools are putting the principles into practice.
However, the ten principles aren't just meant for school leaders - there is a message for government and policy makers as well. They have a responsibility to create the conditions that help school leaders achieve sustainable improvement, rather than put in place policies that hinder and obstruct.
To that end, the book outlines several recommendations which ASCL will urge the government and agencies like NCSL and the STRB to take on board.
As John Dunford says in his column on page 18, Leadership that Lasts is relevant to everyone who has a role in leading the education system, and supporting school leaders, locally and nationally.
Further information
In addition to the ten principles, Leadership that Lasts: Sustainable school leadership in the 21st century looks at the broader picture of school leadership and governance in the future.
It sets the scene by reviewing how leadership teams currently work and the challenges ahead, social trends affecting schools, and the thinking behind recent government policy.
It goes on to identify five strategies that leaders are using to drive school improvement and, finally, puts forward a strategy for sustainable leadership based on the ten principles.
A copy is included in the March mailing to all members. Additional copies are available from ASCL for £20. Contact 0116 299 1122 or bookorders@ascl.org.uk