Guidance on teenage pregnancy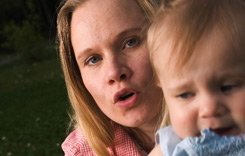 New guidance Teenage Pregnancy - Accelerating the Strategy to 2010 has been published by the DfES as part of the Every Child Matters agenda.
In form it is more like a policy statement than guidance, and restates the determination of government to halve teenage pregnancies by 2010. Its various sections cover an account of progress made so far, risk factors for teenage pregnancy, steps to move on underperforming LAs and factors that reduce the incidence of teenage pregnancy. It outlines the work that government will undertake to support the strategy.
Schools and colleges are seen to have a key role in this and schools may expect that Ofsted will be taking a keen interest in how PSHE programmes and cross curricular and pastoral programmes are contributing to the strategy. Ofsted has been asked by the government to report specifically on this. ASCL has repeatedly objected to schools and colleges being held responsible for issues not related to teaching and learning and we are raising concerns again with the appropriate civil servants.
The report attempts to make a case, not altogether convincing, that educational achievement appears to halve the likelihood of teenage pregnancy in young people subject to otherwise identical risk factors.
The guidance is available on http://publications.teachnet.gov.uk