The challenges ahead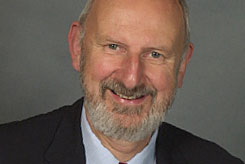 The last year has been a rollercoaster ride for education and the next 12 months promise to be just as hair-raising. John Dunford looks at some of the major issues.
In the last 12 months, we have seen a five-year education strategy, a white paper, an Education Bill, a Transport Bill, a Children Act, the Tomlinson report, the Smith report on mathematics, the Schwartz report on university admissions, pay reforms, workforce remodelling, pilots of a new inspection framework, strategic area reviews of post-16 provision, and much more.
Much of this has been 'good government' and many of the policies coincide with the issues on which SHA has been campaigning for ten years and more.
For instance, the new relationship with schools arises from SHA proposals on intelligent accountability, and the new inspection framework is close to SHA's view of inspection as a validation of school self-evaluation.
The move towards a national funding entitlement was set out in three SHA publications in 1994, 2000 and 2003.
We have seen also a school profile replacing the annual report and the annual meeting, bottom-up target setting at Key Stage 3, specialist school status for all secondary schools and increasing autonomy for school leaders.
These 'good government' policies owe much to SHA influence and are in line with our core values as an association and as individual leaders: equity, opportunity, trust, motivation, autonomy, teamwork and partnership.
Political football
There has also been too much bad government of education over the last 20 years, as state education has been kicked around like a political football.
So we have had: the 'power to innovate' when ministers should have been working to restore an innovative climate for all schools, and 'earned autonomy' when we should have had 'autonomy by right'.
We have had random drug testing and penalty notices for heads to fine truants as headlines for prime ministerial speeches; and advocacy of streaming, school uniform and house systems while saying that heads should have more autonomy.
There has been legislation for popular schools to expand, when we need a collective approach to school admissions; failure to establish a coherent qualifications framework for 14 to 19 year-olds; and failure to reduce external examinations and put greater
reliance on internal assessment by teachers, led by chartered assessors.
Bad governments legislate in copious detail which then has to be unpicked by their successors. They provide frequent examples of using a sledgehammer to crack a nut - and missing the nut. And we have had more than our share of nutcrackers in education policy over the years.
Good governments base policies on evidence, consult widely and introduce framework legislation, leaving the detail to be determined at school and college level. There appears at last to be a determination at the top of the DfES to move in this direction.
New relationship
A good example of the latter has been the new relationship with schools as a response to the SHA work on accountability. We welcome the 'single conversation' with a credible, experienced outsider as a school improvement partner. The trials have gone well, but there are anxieties when the single conversation goes nationwide from September.
Will LEAs that have hitherto failed to observe 'intervention in inverse proportion to success' adjust to the direct accountability of heads to the school improvement partner and the governing body?

Will the single conversation really reduce bureaucracy?

Will there be real workload gains for school leaders?
The answer to all three of these questions must be 'yes' if the new relationship is to achieve more intelligent accountability and less bureaucracy.
Inspection
We welcome the new inspection framework as a central part of the new relationship. This is moving towards the quality assurance system advocated by SHA.
The pilots have gone well, but the real test will come in September.
Will HMIs be able to achieve the consistency that we have a right to expect?

Will the conclusions of open, honest self-evaluation be used fairly to judge schools, or will inspectors concentrate on the negative areas?

Will the continuation of 'special measures', opposed by SHA, perpetuate the fear generated by Ofsted since 1992?

Will the new system be fairer to schools in challenging circumstances?
We shall be looking closely for the answers to our questions. And we shall be asking the fundamental question that underpins this agenda:
Will more intelligent use be made of school data and, in particular, of examination results?
The next 12 months
During the next 12 months, secondary school leaders have to complete the implementation of the workforce agreement, form 'foundation partnerships', improve self evaluation, review and reorganise the management structure, and make learning more personalised.
Many will also be involved in PFI or BSF programmes and application or redesignation for specialist school status. There is the Key Stage 3 strategy, with this term's tasks set out in mind-bending detail by the National Strategy Team.
This represents a huge agenda and there are many school leaders, especially in lower-funded LEAs, who are feeling weighed down by the demands.
Yet there are many others who, while recognising the magnitude of the agenda, feel energised and empowered by it.
They have always wanted to personalise learning and welcome the stimulus of the SHA/Specialist Schools Trust conferences. They have long been reforming their workforce.
They have been carrying out self-evaluation for years. They welcome the opportunity to re-think the structure of management allowances to focus on teaching and learning.
Yet they, too, are feeling the pressure.
We welcome the shift in the mainstream of the government's agenda from operational issues to teaching and learning.
Power has already moved from local government to school leaders.
In delegating power to the front line, central government is also starting to shift power from itself to schools. We have long said in SHA that this is the right thing to do.
The Ofsted annual report put 89 per cent of secondary heads in the good, very good or excellent categories, so we approach this power shift with confidence.
We will do well to recognise that we had better make the most of this power shift.
If we don't use it to raise achievement and widen opportunities for young people, we shall lose it much more quickly than we gained it.
Workload
Secondary school leaders work very long hours, as evidenced in all surveys of teacher workload. This has become a serious issue. You cannot be a dynamic school leader if you have retired early, burnt out or died.
The workforce agreement is producing gains for classroom teachers in secondary schools - less cover, no invigilation, guaranteed PPA time, less admin - but for secondary school heads, deputy and assistant heads its implementation has increased their workload.
We look for a better understanding by government of the relationship between policy and implementation, and for a clearer overview, not so much of each policy in isolation, but of the cumulative effect of so many reforms at once.
The Implementation Review Unit has a critical role to play. It has begun to turn the tide, but the waters have not perceptibly receded.
Conclusion
This has been a good year for SHA. Membership has increased to 12,000, responsible for the education of some three million young people.
SHA is growing apace, influential as never before, adaptable yet consistent in our core values, and offering an unrivalled service to members.
We fight our members' corner with government, with local authorities and with governing bodies.
In a world with increasingly litigious parents, high stakes accountability and greatly reduced job security for school leaders, the strength and experience of the association is massively important to our members.
It can be attested by the member who recently obtained a £190,000 settlement after a protracted battle fought by SHA and our solicitors.
We want the best for all our students. We want the best for our members. Sometimes, as in the 14 to 19 White Paper, there are setbacks. But there are many more positives than negatives.
Professor Brian Caldwell, writing in NCSL's Ldr magazine, said that English secondary school leaders are "writing the script for success".
Members recognise that the challenges remain huge, but, by writing the script, we are uniquely placed to meet these challenges and to improve the life chances of the young people for whom we are responsible.
That, in the end, is what makes the job of school leadership so rewarding.
This article is an excerpt of the general secretary's speech at SHA's annual conference in Brighton. To read the full text go to www.sha.org.uk
By John Dunford, SHA General Secretary