Ministerial meetings focus on support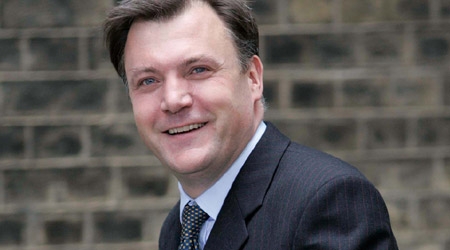 John Dunford met with Ed Balls, the Secretary of State for Children, Schools and Families, in his first week in office in early July.
John pressed on the secretary of state the need to address the overload issue so that school and college leaders can concentrate on raising achievement. This is especially important, he argued, during a period when funding in many parts of the country will be a lot tighter than it has been in recent years.
John said that there is a need for a more coherent strategy for supporting schools in difficulties. He stressed the importance - and some of the practical difficulties - of the emerging 14 to 19 agenda, putting forward the view that the success of diplomas can only be guaranteed if the high-status qualification, the A level, is drawn into the diploma system.
He asked about the effects of the split of the old DfES and, in particular, the effect that this will have on colleges, whose interests straddle the two new departments.
In addition, John promoted the partnership agenda and the need for the government to have policies that promote collaboration, since there are still many that promote competition. In this context, it is important to develop further the notion of intelligent accountability, school improvement partners having largely got off to a good start and rationalised the lines of accountability for headteachers.
Afterward, John said: "Ed Balls recognised that he has a lot to learn about the education world, but he is a good listener and a very quick learner, asking perceptive questions. With three of the other DCSF education ministers remaining in place in the July reshuffle, we have a good mix of stability and fresh thinking and it can only be a plus for the education service that Ed Balls has worked with the prime minister so closely for so many years."
John raised some of the same issues in his first meeting with Secretary of State for Innovation, Universities and Skills, John Denham, in August particularly in regard to the 14-19 agenda and the implications for colleges of serving two government masters.
He urged the secretary of state to work with the DCSF to ensure that the funding for 14 to 19 education comes to schools and colleges with the same degree of stability the same degree of stability and predictability that the LSC has brought to the system. He also pressed the minister on the future of capital funding for colleges and the need for an effective bureaucracy busting group for colleges.