The right mix of governors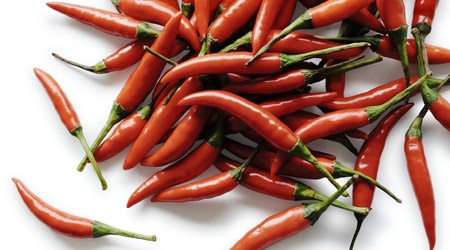 Two reports have concluded that more needs to be done to equip governors with the skills to lead and advise schools in the 21st century. Crispin Andrews reports on schools which have already changed their recruitment practices and management structures in order to meet some of the challenges.
Pressure has been growing in recent months to rethink the role of school governing bodies, after two recent high-profile reports questioned the effectiveness of existing arrangements.
The Independent Study into School Leadership, published in January by PricewaterhouseCoopers (PWC) suggests "clear evidence of the need to modernise governance arrangements and clarify the accountability regime in light of the emergence of new ways of working in schools".
The report, which looked primarily at the roles, responsibilities, structures and reward systems for the school leadership group, also uncovered a great deal of variation between the perceived effectiveness of governing bodies, with one in five headteachers describing theirs as ineffective.
Similar conclusions emerged from a study released this June by the Joseph Rowntree Foundation. The current system, researchers said, often leaves governors ill-equipped to cope with the problems they face when running schools, especially in disadvantaged areas where recruiting can be difficult.
Being expected to act as critical friends to headteachers, strategic leaders of their schools and representatives of their local community, the report asserts, demands the sort of time and expertise that many governors do not possess.
While the PWC and the Rowntree reports encourage school leaders and governors to ask some searching questions about the relevance and effectiveness of traditional arrangements, there are schools where many of the issues raised by the two reports are already being addressed. Here, the crucial issue of work-life balance is also an essential determinant of how the system operates.
When arranging the times of governors' meetings, Mike Griffiths, headteacher at Northampton School for Boys, always puts forward the same argument: "Why are teachers the only professionals expected to be available to attend functions and meetings in the evenings?"
He adds: "If you wanted an appointment with a doctor or lawyer at half past seven in the evening they would just laugh."
With governors able to claim time off work for school business, Mike ensures that the three annual meetings of the full governing body start at 3.30pm. Governors' committees meet regularly but at times that do not have a significant effect on the work-life balance of the member of senior staff who 'convenes' the group - lunchtime, after school at 4pm or, at the latest, 4.30pm.
At his previous school, Mike had six governors' meetings a year that rarely finished before 10pm. "If governors expect headteachers and leadership group colleagues to attend parent evenings, concerts, shows, PTA and a range of other 'out of hours' things in evenings and at weekends, then they need to be sensible about the timings of their own meetings," he argues.
Russ Barr, headteacher at Brookfield Community School in Chesterfield, has also agreed with governors that meetings should take place at reasonable times of day. Committees start their proceedings reasonably early in the afternoon - finance meets monthly at 1pm, premises at 3.15pm and personnel at 4.30pm.
"Devolving work to committees and dividing responsibility between different members of the governing body and school leadership team means that no one has too much to take on," Russ says. "Making sure everyone is up to speed before the meeting so a clear concise agenda can be agreed and stuck to also reduces the amount of time needed to complete all the necessary business."
At Woodside High School in Wood Green, London governors have reduced the number of meetings from six to three a year.
"Communicating via email means that many matters that previously took up time in committee can be discussed and addressed as and when they arise," says Joan McVittie, the head.
Governor training
For both the PWC and Rowntree reports, the quality of governor training is a major issue. They question how governors can be expected to perform effectively without the necessary knowledge and understanding of the education sector and what schools are trying to achieve.
At Northampton School for Boys termly training meetings are held on Wednesdays after the weekly school leadership team meeting. Recently, governors have been brought up to speed with, among other things, the nature and purpose of diplomas and the new admissions code.
At Brookfield, the governing body has formed its own selfevaluation committee. As well as developing reporting and action planning procedures for the whole governing body, through a series of questionnaires, the group has identified training needs. Individuals have expressed a need to find out more about Ofsted, safeguarding and recruitment, interviewing and how to deal with exclusion procedures.
"We also have a thorough induction process," says Russ Barr. "This involves a few jargon-busting sessions where new governors can get to grips with educational language and protocols and also a buddy system where inductees pair up with an experienced governor who acts as a point of reference for their new colleague."
Several headteachers interviewed by PricewaterhouseCoopers researchers believe that induction training at least, should be made mandatory to ensure that governors have the necessary knowledge to perform their roles effectively. However, as one of the interviewees points out: "We are always being told that you can't do that because they (governors) are volunteers."
David Trace, headteacher at Ramsey Grammar School on the Isle of Man, has always found the sheer size of governing bodies rather unwieldy. He believes that having a large number of people involved in the school can in itself cause problems.
"Everyone wants their say, everyone needs to be managed, brought up to speed and made to feel they are having an influence as a result of giving up their time," he says.
Taking advantage of the island's legislation, David now works with a small group of six governors, four of whom are chosen by local people at an election held on the same day as the general election. Working alongside a teacher and a parent-governor - who are also elected but by teaching staff and parents respectively - they attend only four meetings a year and make a termly visit to the school.
From the school leadership team, the headteacher sits on the governing body while the bursar attends as clerk, relaying information back to relevant staff through the school's own leadership structures.
Appointments are dealt with by the chair of governors sitting with the headteacher and the deputy heads. Financial matters are devolved directly from the Isle of Man Treasury via the director of education to the head.
It all means that there is less detail for the governing body at Ramsey Grammar to oversee.
"Developing and maintaining effective and harmonious working relationships with 20 or so people is far more timeconsuming than working with a smaller group," David adds.
At Ramsey Grammar, as with all schools on the island, popularly elected governors - who have to fund their own election campaigns - are paid expenses during their five-year term.
"Although financial considerations do not motivate people to become governors it does mean that talented people who would otherwise be unable to take on the role can put themselves forward," David explains.
Recruitment issues
In England, schools are finding other ways to overcome the recruitment problem and secure the services of individuals with the time, expertise and inclination to make an effective contribution, both in supporting and scrutinising their schools.
At Brookfield Community School, Russ Barr makes sure that information about the crucial role governors play and the important work they do is communicated to as wide an audience as possible. He says: "It's a regular feature in our school newsletters, so that when a vacancy arises, parents and other members of the community are aware of what is required of them in terms of time, commitment and skills."
Governor elections at Northampton School for Boys might not be as high profile as on the Isle of Man, with applicants asked to provide only a simple pen picture of themselves, their expertise and their expressed commitment to the role and the school. They have, however, provided the school with some talented and successful governors.
A high-profile, London-based finance director now sits on the school's finance committee, while the knowledge of a local surveyor has proven invaluable to the estates committee.
Other governors include a police officer and someone from the local authority with responsibility for equal opportunities welfare; a retired headteacher sits on the curriculum and admissions committees.
Mike Griffiths says: "It's about finding people with relevant experience who can make a positive contribution but who also retain a realistic perspective about what it is desirable and possible to achieve. They also allow the headteacher and school staff to actually get on with the business of delivering high quality teaching and learning."
"The governors are very aware of the pressures on a head in a challenging school like ours," adds Joan McVittie. "They realise how busy I am and do everything they can to help ease the pressure. One even found me a gardener, when he saw my lawn was getting a bit overgrown. When the gardener couldn't come one week, the governor's wife stood in - you can't get much more supportive than that!"
In all these schools, forward thinking approaches to the relationship between school leadership team and governing body are being developed. The two reports however suggest that a more drastic measure might be needed in order to help develop more widespread good practice.
The idea of creating 'metagovernors' - knowledgeable and skilled individuals who would lead the work across a number of schools - was raised by several of the headteachers who spoke to the PWC researchers. This, it is believed, would work particularly well in areas where there is a shortage of governors, where headteachers are leading more than one school or where schools are working together particularly closely to meet Every Child Matters objectives.
The Rowntree report also concludes that it could be feasible to create a core of skilled and committed governors - perhaps paid - to work alongside others and lead groups of schools, with school-specific governors added for particular purposes.
In the Isle of Man, paid, elected governors of Ramsey Grammar School already act as chairs of governors at two of the school's feeder primaries - enabling the individuals concerned to develop a broader continuity of understanding both of education and the issues and problems local children and their families face.
"Having elected and paid governors means that we don't get the sort of politically-motivated influence I have experienced in England over issues like uniform, admissions and paying for educational visits," says David Trace. "Decisions can be based on and policies made in accordance with children's needs and educational factors rather than ideological considerations."
The national debate about the make-up and role of school governing bodies is likely to continue for some time. And while the pundits debate and theorise, it is certain that schools will continue to take matters into their own hands and implement the changes that make their governing bodies fit for purpose. In the end, it may be a moot debate.
Crispin Andrews is a freelance writer specialising in education and sport. He also teaches PE.