Student review day support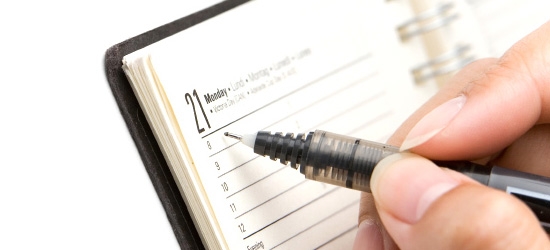 ASCL has written a letter to Jim Knight objecting to the DCSF guidance which tells schools to discontinue the use of academic review (or pupil planning) days, which set aside the normal timetable in order for tutors to meet with students and parents individually throughout the day.
The guidance Keeping Pupil Registers states: "In reducing the teaching days to 189, this puts schools in breach of the regulations that require 190 days. So we would wish schools to discontinue any such days...(and) consider alternative methods."
It continues: "If, however, the academic review is organised around a revised timetable, or so that pupils continue their lessons (and leave the lessons for the period of the meeting), then the school is open to all pupils, and the sessions affected can count towards the requirement to open for 190 days."
ASCL's letter states: "It has been considered hitherto that review days are in line with the wishes of the government that schools should engage in target setting, close liaison with parents, a clear focus on learning and achievement, and a personalised approach.
"Academic review days are a creative response by schools to the exhortation by ministers to engage in such activities."
The 'alternative methods' suggested by the guidance betray "a complete lack of understanding of the working of a school. It is surely obvious that you cannot have all staff engaged in review interviews with individual pupils and their parents, while the pupils are in lessons with the same teachers."