Widening the talent pool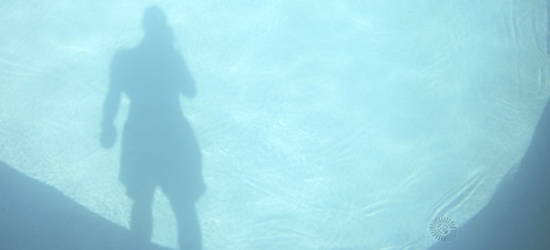 Support staff have key leadership and management skills to bring to the table, argues Melissa Hipkins, a non-teaching assistant head from a finance background who is completing her qualification for headship.
Five years on, there are still those who view workforce reform as a means of handing over menial roles to support staff and ring-fencing for teachers the more demanding or stimulating tasks in a school.
But there is a large workforce of talented support staff that schools have only partly tapped into. We need to break down our hierarchical pyramids and create a model in which teachers and support staff work together as equals.
At Lawrence Sheriff School, we have found that, by placing non-teachers in key roles within the school and giving them the freedom to work independently of teachers, we have been able to improve the school's overall effectiveness significantly. Among other things, this imaginative use of workforce reform has enabled us to respond to the need for personalised learning throughout the school.
In my own case, workforce reform has enabled me to take on a major leadership role. In summer 2005, my job title was changed from head of finance and administration to assistant head to acknowledge my wide range of responsibilities.
The change was opposed by many - some opponents more surprising than others. Unions made swift representation to the head: "What right had a non-teacher to lord over teachers?"
Some governors objected and the local authority threatened to take the school to the courts over the possibility of a non-teacher on the teachers' leadership pay spine. As with most hurdles there are ways around the impasse and I duly became assistant head.
Over the years, to expand my educational experience, I have mentored under-achieving students, line managed teachers and subject leaders, carried out performance management of those teachers (as well as of support staff), and overseen all continuing professional development (CPD) within the school.
I led on the successful Investors in People re-designation. I am running a weekly timetabled IT class for all ages in global citizenship, which has been enthralling, rewarding and enlightening, all at the same time.
Apprenticeships
When it came to considering career progression into headship, I felt it necessary to serve various apprenticeships. The first challenge was to be accepted in the inaugural cohort of the Specialist Schools and Academies Trust's aspirant heads course. Despite concerns behind the scenes about my eligibility, a place was offered.
Two years and much networking and practical experience later, I proudly graduated and was totally accepted by my teaching colleagues on the course for what I am. We all wished each other well in the forthcoming round of headship interviews. There was absolutely no resentment about my non-teaching status, which was very refreshing!
The government suggests that fast-tracking suitable candidates from outside education will resolve the looming headteacher shortage. However, they also insist that all aspiring heads should at least be enrolled on the National Professional Qualification for Headship.
For a non-teacher it threw up a dilemma - I had no teacher number for a start. The National College for School Leadership was most helpful and, yet again, there was a way around the conundrum.
Interestingly, I have found that I am the most experienced member of my NPQH cohort in many aspects of whole school life. Strategy, governance, admissions, discipline, school development plan, budgets are all daily fodder to me.
I speak to the chair of governors most days on an array of issues and regularly present papers to the governing body. These are areas in which most teachers have very limited experience but which are fundamental to successful and sustainable education planning. Locally, I am leading the roll-out for the General Teaching Council for England's Teacher Learning Academy.
Headship?
Will I be a head? The challenge has been made and I have overcome all possible obstacles that have thus far been laid down, including passing the NPQH assessments.
But I urge all employers to reflect on the existing expertise within their own workforce. There are talented people in support roles who have excelled with distributed leadership. They are already effective leaders, setting strategy, motivating, focusing drive and building a culture. Fundamentally, the task of leader is to generate a good feeling in those they lead, a task we are already doing.
As educationalist Daniel Goleman said: "Great leaders move us. They ignite our passion and inspire the best in us. When we try to explain why they are so effective, we speak of strategy, vision, or powerful ideas. But the reality is much more primal: Great leadership works through the emotions."
Melissa Hipkins is assistant head at Lawrence Sheriff School, an 11-18 school for boys in Rugby.