Farewell to ASCL stalwarts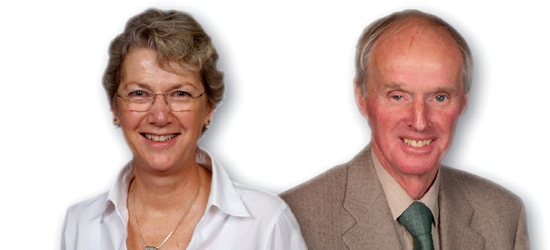 At the end of December, ASCL said goodbye to two long-serving and dedicated staff members: Mike Howells and Lindsey Wharmby OBE.
After nearly half a century at the heart of Welsh education, Mike Howells has retired as ASCL Cymru field officer. Mike qualified as a teacher in 1963 and became head of Archbishop Mostyn RC School in Cardiff in 1980. He went on to lead Cardiff's Mary Immaculate RC High from 1987 until his retirement in 1998, when he came to work for the association monitoring the work of the new National Assembly for Wales following devolution.
Mike later become field officer for Wales, and for the past decade has helped members in Wales with employment and disciplinary issues, a role he says has been the most rewarding and satisfying of his career.
No doubt his wife, three children and eight grandchildren will keep him busy in his retirement. But he can also devote more time to his other great passion: cricket.
As ASCL Funding Specialist, Lindsey Wharmby is known as one of a handful of people who truly understands and can explain the school and college funding system - especially to civil servants in the DCSF and Learning and Skills Council who have drawn extensively on her expertise.
Lindsey became a Council member in 1990 and rose to become chair of Funding Committee, a position she held until her 'first retirement' in 2002, and her employment by the association. Originally a science teacher, during her career Lindsey was head of Lawnswood School and prior to that of Priesthorpe School, both near Leeds. In each of her headships, she was successful in creating a climate of change in often difficult situations.
Hopefully retirement will give Lindsey the opportunity to enjoy more leisurely pursuits: horse riding, gardening and spending time with her grandchild.
ASCL offers its thanks to Mike and Lindsey for their years of service to the association, and to its members, and wishes them well in their future endeavours.