The TLR Hotline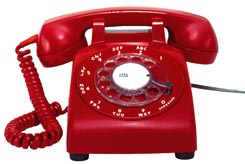 SHA has been inundated in recent weeks with questions about moving to teaching and learning responsibility payments and implementing new staffing structures. Here are some of the most frequently asked questions.
What is the logic in moving away from the current system of management allowances which is well understood and gives status?
The STRB and the DfES were concerned about the increasing number of allowances that were being awarded and their spiralling cost (some 54 per cent of teachers received such allowances and the total cost amounted to about £920m). Pricewaterhouse Coopers was asked to carry out a study of the use of management allowances in schools. They found that:
there was little consistency in the award of allowances either between or within schools

some allowances were awarded for recruitment and retention

some were awarded for performance

some were held for responsibilities which should be/have been transferred to support staff
Will there be fewer allowances in the new structure?
That decision is left up to individual schools.
Will heads have to consult staff on proposed changes in the structure?
Yes. Heads will be required to consult all staff at the school and recognised union representatives. Recommended consultation procedures are set out clearly in the DfES guidance.
Will TLRs be spot salaries?
TLRs will be spot salaries within the permissible parameters.
What levels may be payable?
The maximum and minimum for TLR 1 and TLR 2 respectively are £6,500 - £11,000 and £2,250 - £5,500.
Will it be possible to reduce the cash value of existing allowances that appear in the new structure?
Yes. Every TLR post should be given the cash value that the school determines as being a fair reward for the responsibilities undertaken.
How do schools determine differential job weight?
Schools may use a number of different factors to reflect their own circumstances - eg, the number of lessons taught, the number of pupils being taught and the number of teachers and staff for whom the TLR holder is responsible.
What is the minimum cash difference between differentiated posts?
£1,500
How will safeguarding work?
All teachers should have the safeguarded element of their salaries determined at the start of the transitional period and recorded on their annual salary statement (even though in the end not all of them will actually be affected).
What are the principles of safeguarding?
Safeguarding should operate on a fixed-term basis not exceeding three years.

Safeguarding principles should be applied on a mandatory basis.

Teachers should not suffer an unexpected drop in salary through no fault of their own.

Safeguarding should be on a cash basis (ie salaries are to be cash-protected).

Teachers should know at the start of the three-year period what safeguarding arrangements are applicable to any salary element and these must be set out in their annual salary statement.
Safeguarding will cease to apply if the teacher:
moves school voluntarily

chooses to apply and is successful for another post in the school such as AST, the leadership group or excellent teacher

unreasonably refuses to carry out duties commensurate with the salary being paid

the teacher's total salary overtakes his or her safeguarded salary during the safeguarded period (excluding the effect of annual uplifts)

the set period of time has elapsed
The safeguarding period for MAs will start from 1 January 2006.
Will the requirements relating to the safeguarding of MAs be applied to general safeguarding?
Though the final decisions have yet to be taken, the principles of safeguarding MAs are likely to be applied to any general safeguarding that takes effect on or after 1 January 2006. Existing arrangements for safeguarding following reorganisation will continue until 31 December 2005; any existing permanent safeguarding is likely to continue after 1 January 2006, but will be subject to the caveat 'unreasonably refuses a reasonable allocation of duties/responsibilities'.
Will any such changes affect the leadership group?
The safeguarding provisions will apply to all teachers including members of the leadership group.
When do governing bodies have to publish their new structures?
The revised staffing structures must be published no later than 31 December 2005. The regulations, under Section 21, specify all staff, not just teachers.
Do they also have to publish a transitional plan?
Transitional plans must be published at the same time as the revised staffing structures and include the specific posts of responsibility, the cash value of each post (not required of the leadership group, though the ranges might be included) and the rationale underpinning implementation, ie, whether it will be phased in or implemented at one fell swoop.
When does a new structure have to be fully implemented?
No later than 1 January 2009.
Can teachers lose their allowance at the end of the transitional period?
If a teacher's post does not appear in the new structure and he or she does not secure an alternative post in that structure, then he or she would lose the allowance at the end of the three-year period. The allowance will, however, be cash protected for the duration of the transitional period, subject to the rules above.
Will redundancy apply?
The prevailing view at the moment is that the loss of an allowance does not constitute redundancy. A teacher could, however, be made redundant if his or her post disappeared and there was no place for him or her in the staffing complement.
Can a teacher hold two TLR payments?
No. Nor can TLRs be aggregated into a higher value TLR, as happens now with MAs.
It would, however, be possible for two or more areas of responsibility to be included as a 'package' in a job description, which overall meets the criterion (and small schools are likely to have to do this).
What is the point of an excellent teacher (ET) post?
An ET post is very suitable for a teacher who would like to capitalise on his or her high quality pedagogic skills and attributes without undertaking specific leadership and management responsibilities of a TLR.
When does the ET scheme start?
The ET scheme will start from 1 September 2006.
Do ET posts have to be included in the revised structure?
1 September 2006 is within the three-
year transitional period so any ET posts that schools would wish to create and to be operating from that date would have to be included in the revised structure.
How will SEN allowances be affected?
SEN allowances will be unaffected by these changes as the criteria for their award are left unchanged. It will, therefore, be possible for a teacher to hold an SEN allowance and a TLR. SEN allowances currently awarded for responsibility (which should not be the case) should cease forthwith and the responsibilities should be incorporated into the TLR framework.
More information
Many SHA members have expressed concern that the deadline - the end of December - gives too short a timeframe in which to consult on and publish new staffing structures.
We have always acknowledged that this might be difficult and have argued for an extension. In the end, however, it was determined that it would be better not to defer the introduction of the new system any longer as MAs had already been frozen since April 2003. The 31 December 2008 deadline has now been included in the revised staffing regulations.
The SHA hotline is available if you need answers to specific questions. Ring 0116 299 1122.