House of Lords committee tells DCSF to lighten up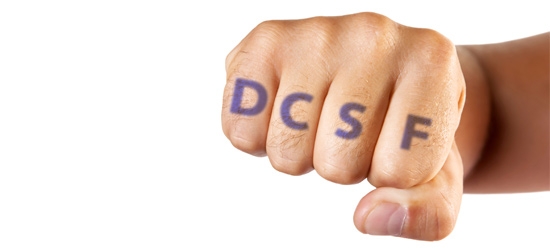 A committee of Lords has told the DCSF that its approach toward regulating schools is too heavy-handed. The House of Lords merits committee was investigating the extraordinarily high number of statutory instruments (SIs), or secondary legislation, that schools are subject to every year.
Echoing the message that ASCL has given repeatedly to ministers - most recently at the ASCL annual conference - Lord Filkin, chair of the committee, said: "The schools minister told us that many of today's schools are led by highly able, brilliant, and skilled professionals. The evidence that we received from witnesses who talked to our committee confirmed this assessment.
"The committee has concluded that able, brilliant and skilled professionals do not thrive when their energies are absorbed by the need to comply with a raft of detailed requirements."
The House of Lords committee offered a number of recommendations for the government.
The DCSF should actively manage the planning and production of secondary legislation. The department should also strengthen its gate-keeping activity, particularly to minimise the burdens imposed upon schools by regulations from all government departments.
For all school-related SIs, the DCSF should adopt 1 September as the commencement date, except in very exceptional circumstances. Schools should be given at least one full term's lead-in time between the notification of a new requirement in a statutory instrument and the commencement of that requirement.
The DCSF should intensify its work to improve communication to schools, which needs to be fully informed by advice provided by practitioners.
All significant statutory instruments should be subjected to post-implementation review, and the review findings made known to Parliament.
The DCSF should seriously consider a less heavy-handed approach to maintained schools. Furthermore, if DCSF consider that the light-touch regulatory framework for academies is appropriate and successful, that lighter touch should be extended to all maintained schools.
The DCSF should now look to shift its primary focus away from the regulation of processes through statutory instruments, towards establishing accountability for the delivery of key outcomes.
Whether the DCSF will act on the recommendations remains to be seen.