2020 Future: Climate change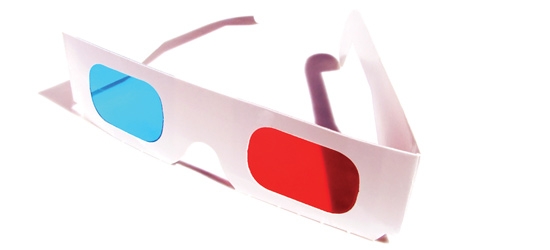 This ongoing series in Leader introduces the eight dimensions in an ASCL project led by Robert Hill to plot the trends that will impact on school and college leaders in 2020. For each dimension, a paper will be published on the ASCL website outlining the main issues and ASCL members will be invited to comment. The March Leader looked at population growth; this time the subject is climate change.
---
Changing working practices to combat climate change isn't only a moral decision for schools and colleges. They will come under increasing pressure to reduce carbon emissions in the next few years, says Robert Hill.
The world faces a huge challenge in adapting to climate change - one that will profoundly affect schools and colleges over the next decade. The latest science indicates that:
in the last 100 years average global temperature rose by around 0.75°C

much of the UK has warmed by more than 1°C since 1980 and 2006 was the warmest year in 350 years of recording weather statistics in England

human activity is contributing to climate change, mainly though the discharge of carbon dioxide (CO2) emissions - which are increasing much faster than at any time in the last 600,000 years
Predictions vary on how much the earth will warm but the best estimates indicate that the global average temperature is likely to increase by 2 to 3 °C during this century. Some changes, such as the melting of ice sheets and the loss of tropical rain forests, will be irreversible.
By 2025 the UK can expect more hot summers and summer droughts (and a consequent stress on the country's urban infrastructure); more coastal and river flooding; increased winter rain; more extreme weather in the form of storms and flash floods; and potentially the arrival of new pests and diseases such as malaria.
There may also be some more unpredictable developments. For example, fluctuations in ocean currents such as Gulf Stream and El Nino could cause significant variations to the UK climate. A huge volcano eruption might cause a temporary drop in atmospheric temperatures. Or global food shortages could result from crop failures caused by prolonged droughts.
Temperatures are set to rise in any event but halving CO2 emissions on a global basis is the only way to make the impact on the climate manageable. The Climate Change Act commits the UK government to take a lead by cutting CO2 emissions by 80 per cent by 2050 (and up to 40 per cent by 2020). Three areas are being targeted in order to meet this objective:
moving to low carbon energy generation through expanding renewable sources of energy and building nuclear plants

cutting emissions from buildings and industry through introducing a Carbon Reduction Commitment trading scheme across all sectors of the economy - including the public sector

making transport more carbon friendly through requiring cars to be more fuel efficient and incentivising the introduction of battery powered/electric cars and even hydrogen-fuelled vehicles
Many schools and colleges are already acting on the environment agenda though an Ofsted report in 2008 found that schools had a long way to go to meet the sustainable schools' standard.
Over the next 10 years that schools and colleges will need to make deep cuts in carbon emissions (which account for 15 per cent of all public sector emissions) if they are to make their contribution to the 2050 target of an overall 80 per cent reduction.
From 2010 onwards schools will come under pressure from their local authority, as schools' emissions will form part of an authority's carbon footprint in the new carbon reduction credit scheme that will be fully in place from 2013.
Generating heat and power is the single biggest cause of school and college emissions - though goods purchased and travel and transport are also significant factors. The government estimates that over 20 per cent energy reduction is achievable from low to no cost measures. But more radical measures will also be needed if schools and colleges are to meet their targets.
To read and contribute comments to the full position paper on climate change go to www.ascl.org.uk/2020future You will also find information on the other dimensions in the project.