Framework raises the bar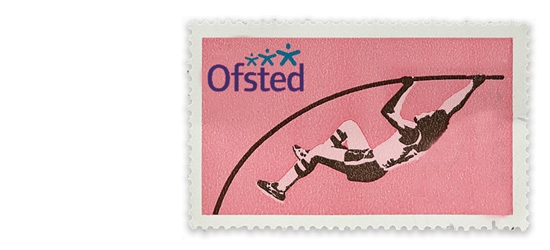 All ASCL members in schools in England will need to read carefully the new Ofsted inspection framework, published in June. The new framework contains some major changes in the way judgements are formed, the way in which the inspections are carried out and the frequency of inspections.
Prior to its publication, ASCL wrote to Ofsted chief Christine Gilbert raising concern about several issues, in particular the timing of the revised self-evaluation form (SEF) and the new contextual value-added measure which includes English and mathematics (CVA-EM).
ASCL pointed out that many schools use the summer term to carry out important self-evaluation activity. However, because the final version of the SEF is not being published until the last week of term (13 July), schools are very limited in what they can do.
Ofsted guidance says that: "There will be no expectation that schools will complete or even begin filling in the new SEF ready for September, but they may do so if do so if they wish...During the autumn term 2009, inspectors will use the most recently submitted version of the 'old' SEF as well as the new SEF. Inspectors will be steered by the school about the relevance of different sections in each of the SEFs."
However, ASCL pointed out that in the context of inspection, the inspectors are already under great time pressure and the onus to steer inspectors is on school leaders. ASCL asked for clarification of how exactly inspectors would use the old SEF against the new schedule.
In her letter responding to ASCL's concerns, Christine Gilbert wrote: "In the normal course of discussion about the inspection, it should not be too onerous for headteachers to tell inspectors about the parts of the 'old' SEF that contain relevant information which has not yet been transferred into the new format. I am sure that headteachers will welcome this approach."
ASCL also raised concerns that the new CVA-EM measure could make it almost impossible for schools in challenging areas to be graded higher than satisfactory, regardless of the starting point of the students or the challenges faced. In addition, the increased weight on attainment as distinct from progress would be likely to limit the 'achieve and enjoy' judgement and hence, the new 'outcome' grade for lower attaining schools.
Christine Gilbert responded: "In a low attaining school where learning and progress are of the highest quality and where other outcomes are graded highly, a school may still be judged outstanding for the new, summative 'outcome' grade, and in addition, could still be judged outstanding for its overall effectiveness."
The real answers to these questions will not be clear until schools start to be inspected under the new framework next term. ASCL will be looking carefully at feedback from schools inspected early in the term and will continue to keep Ofsted informed of members' concerns.
To read ASCL's letter to Christine Gilbert and her response, go to www.ascl.org.uk/guidance For the new inspection framework go to www.ofsted.gov.uk