...and this little piggy had none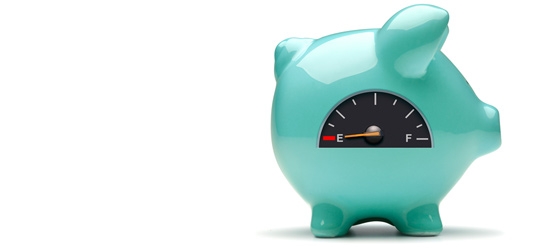 Budget cuts are expected in 2011 but schools and colleges need to start thinking now if they are to weather difficult financial times ahead, advises Malcolm Trobe.
Many months ago I started an article on school and college funding with: "Many of us will remember well the D:Ream song that was the Labour Party anthem in the 1997 general election: 'Things Can Only Get Better'. Well from a school funding point of view they certainly have improved."
Today it is not the positive tenor of Peter Cunnah's lyrics but the words of that old country singer Merle Haggard that beg the question about school and college funding: "Are the good times really over?" Unfortunately we all know the answer: yes they are.
The Minimum Funding Guarantee (MFG) is set at 2.1 per cent for the next financial year and that will provide a level of safeguarding to pre-16 school budgets for 2010-11. However, post-16 institutions will feel their budgets getting tighter from next autumn.
Given the current economic situation, the prospects for future years are not good whichever party is in power after the election. It is clear that, like other public services, education will experience a tighter budget settlement in the next Comprehensive Spending Review (CSR) covering the period 2011-14.
The big question is: what are the financial limitations that schools and colleges should plan for? For funding up to age 16, the indications are that there will be a real terms reduction in the spending powers of budgets from April 2011.
It would seem prudent to assume that the reduction for 2011-12 will be in the region of 1 per cent. Unfortunately, there is a good chance that this will be the start rather than the end of what governments euphemistically call 'efficiency savings'.
It is very probable that similar reductions will follow in each of the next two years of the CSR. A cumulative budget cut of this nature will undoubtedly require thoughtful strategic financial management.
Teachers' pay rise
We already know that the teachers' pay rise from September 2010 has been fixed at 2.3 per cent and that will place an immediate strain on a reduced, real terms budget. Initial indications are that future years' public sector pay awards will be significantly lower and may well even be frozen. General inflationary pressures are currently low but 'education inflation' always has a tendency to run above the standard level.
Schools are now well used to dealing with the seven-twelfths/five-twelfths split in funding across academic years but because school revenue funding has gradually risen this has not been difficult to manage financially, apart from in schools with falling rolls.
It will however be a major factor that everyone will need to take into account in planning for the September 2010 school timetable. All staffing decisions for September will have a significant impact into the following financial year. Making commitments for which there may not be sufficient funding after April could lead to major surgery in 2011.
Post-16 funding
The post-16 funding situation is likely to tighten up earlier than pre-16 as the minimum funding guarantee does not apply to post-16 programmes. The post-16 sector is charged with making a 1 per cent efficiency saving in 2010-11 above an already agreed reduction and it is difficult to see how this can be achieved without a cash freeze or even a reduction in funding rates.
Schools and colleges have done an excellent job in encouraging students to stay on in education and the participation rate is continuing to exceed the plan, which unfortunately means it is also running ahead of the funding.
Funding for an additional 54,500 learners was given in the Chancellor's Budget statement but by our estimates there will be at least 35,000 more young people in our schools and colleges this autumn.
We need to hope that the grant letter to the Learning and Skills Council (LSC) from the DCSF has built in the costs for these students and for further growth in 2010. The reality is that we are not far off full participation for 16-year-olds already.
In a recent letter to teacher association general secretaries, Secretary of State Ed Balls urged for planning now. He says: "I am clear that outcomes for children and the ambitions set out in the Children's Plan are of paramount importance and to that end my priority is protecting the frontline. If we prepare now we can protect the frontline priorities".
In his article Run the numbers Sam Ellis outlines how schools may go about linking strategic planning of their curriculum with funding; certainly critical in terms of "protecting the frontline".
A few rather far-fetched ideas came out of Ed Balls' interview with The Sunday Times in October, about how £2bn could be saved in education by federating schools and, as a result, downsizing leadership teams. Hopefully, the subsequent comments by our general secretary and others will have corrected his misunderstandings on this.
Balance claw-back
The secretary of state has also returned to the issue of school balances, stating, "The current level of balances at £1.91bn is too high." It is important that schools have a clear rationale for their reserves and balances and members are urged to make use of ASCL guidance paper 16 on reserves.
It is very likely that there will be a revision of the rules and guidance to local authorities on school balances in the near future. This is unlikely to be retrospective but could affect school planning for 2010-11.
Existing legislation enables local authorities to recover 'excessive balances'. In the current financial climate taking back stockpiled funds is a potential area to enable savings to be made and it is likely that local authorities will be strongly encouraged to make use of this legislation to recover any excessive balances.
As an association we will continue to take a strong line with the DCSF on reserves, and regularly point out that the average reserve for a secondary school is not high (latest figures indicate £61,000) and that there are currently nearly 500 secondary schools with deficit budgets.
Local demographics will play an important part in medium-term planning as we are entering a period of reduction in secondary school rolls in many parts of the country. In some places the fall is as great as 20 per cent of secondary school rolls between now and 2017.
Accurate modelling of the implications of a declining roll will be required, particularly related to staffing levels, to ensure that institutions do not over-commit their budget. The experience of institutions that have been through falling rolls previously is that it is important to make staffing reductions early enough to secure budget stability.
Seeking value for money
ASCL members are no doubt aware that school and local authority procurement was criticised in a recent Audit Commission report, Valuable Lessons. The report indicated that there is not a good understanding of value for money (VFM), although many secondary schools would disagree with this judgement, having saved thousands of pounds moving to open tendering and away from closed, in-house contracts.
However, a new emphasis on VFM in response to this report will mean that schools need to ensure they have a focus on three key elements:
economy: minimising the cost of resources while ensuring the appropriate quality.

effificiency: relationship between the resources used and the output in terms of services or goods.

effectiveness: the extent to which the actual outcomes match the intended outcomes.
Many schools and colleges have instigated arrangements such as shared procurement to gain benefit from bulk purchases to ensure value for money. Sharing experiences of this and other examples of good practice will help us all in what will be difficult financial times.
As an association we will provide support and training for our members through advice on our website, MAPS courses and consultancies. As we move into 2010 we will also be opening up a web forum on good practice in strategic financial management and planning, to which we hope members will contribute.
Malcolm Trobe is ASCL's policy director.
---
Efficiency tips
Graeme Hornsby recommends a database with money-saving ideas.
The recent Audit Commission report Valuable Lessons not only challenged schools on their efficient use of resources but criticised some local authorities (LAs) on the support given to help schools manage their finances. Clearly, there is variation between the levels of support provided by authorities but there are examples of good practice.
As part of a welcome, proactive approach, Leicestershire County Council Audit Service recently published a database containing over 140 potential efficiency savings for schools to consider. The database was quoted as a good practice example of an LA working closely with its schools on the efficiency agenda in the Audit Commission report.
The database does not promise large scale savings but does offer potential for quick wins. Furthermore it includes ideas that can be taken on board by school staff at various levels, many without recourse to school leaders or governors.
Of course, one potential and welcome side-effect is that the database kick-starts more school staff thinking about efficiency as a matter of course and beginning to devise ideas of their own.
Graeme Hornsby is assistant principal (business management) at Lutterworth College, Leicestershire.
Further information: