Food for thought?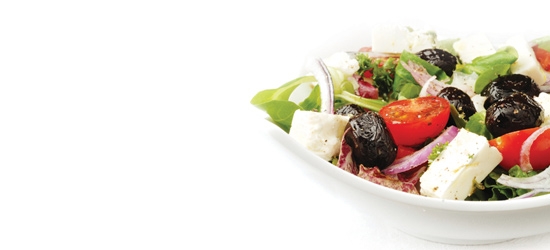 Deborah Duncan reflects on the pros and cons of her first year as head of an international school in Cyprus.
As the term draws to a close here at The English School in Cyprus (we finish on 30 June) I am reminded of all the training I have been involved with in my first year as the head of an international school.
In an attempt to coax staff away from the didactic, lecturing method that is still very prevalent in Cyprus, I have been teaching them about skills-based learning, the need to encourage students to be reflective learners who can evaluate what they have learned.
And what have I learned about running a school overseas? There may be colleagues reading this in the UK who are tempted to look in the TES for jobs in sunnier climes. Before you do, consider that many things are the same wherever the school:
Teachers moan and groan about their lot.

Parents are anxious, critical and even 'pushy'.

Teacher unions are difficult to deal with and seek to put the interests of their members before those of the students.

Bullying can be found in any school if you are prepared to scratch the surface.

Students will seek to break the rules whatever their nationality or socio-economic background.

The public sector organisations running schools (LAs in the UK, here the Ministry) are over-bureaucratic and burdensome.
However, equally, there are some common but positive themes:
If you get to know the students, it makes the job very enjoyable.

School drama and music productions make you smile and remind you why you are in the job.

If pupils are taught well and encouraged to participate actively in their lessons they will thrive irrespective of how privileged or deprived they may be.

A school where staff work together as a team will be much more successful than a school full of islands with individual agendas.
I have also learned the differences between running a state school in the UK and a semi-private school at the very edge of the European Union (bordering on the Middle East):
The term 'safeguarding children' has no meaning whatsoever here.

An education system not driven by a threatening inspection system still manages to deliver fairly well-educated students.

The analysis of data and the term 'value-added' are both alien to the teaching fraternity.

Nobody wants to do any work after 31 May because it is too hot.

Parents will spend a fortune on private lessons in anything from maths to public speaking to ballet.

The terms and conditions for teachers are very generous with a contact ratio of 70 per cent when you enter the profession which reduces the more years you teach.

Teachers generally have no teaching qualification but enter teaching on the basis of their first degree or masters.
There are also differences of lifestyle, both positive and negative. On the plus side:
The sky is a beautiful blue 90 per cent of the time.

School finishes at 1.40pm.

You can plan a barbecue for the weekend and rarely have to cancel due to rain.

You can go to the beach from April to October.

There is very little crime.

You can fly to Beirut or Egypt for the weekend.

There seems to be a day off to celebrate a saint every other week.

People are friendly and hospitable.
However there are downsides:
Due to the parlous state of the euro, the cost of living is very high.

In the house you will find a number of large, nasty looking insects on a daily basis.

You cannot flush toilet paper down the loo.

Everywhere is dusty all the time.

Wherever you are invited they feed you, hence dieting is a nightmare.

Greek is the hardest language I have ever tried to learn.
On reflection though, in my learning journal I need to write that overall I am happier, healthier and warmer here than in the UK and I am enjoying the adventure. Kalo kalokairi!
Deborah Duncan is head of The English School in Nicosia, Cyprus.