'How was it for you?'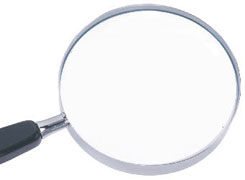 More than 150 schools were inspected under the new framework last year as part of the Ofsted pilot. Two members who went through the process share what it was like for them.
Cordeaux School
The question 'How was it for you?' with its risqué, saucy seaside postcard overtones doesn't sit easily with school inspection. I challenge anyone to make Ofsted sound 'sexy'! However it's a question I've been asked many times since our new style inspection last November.
Initially we volunteered to be part of the pilot. Confidence in our school was high, borne out of a five-year progressive improvement in GCSE results, growing sixth form and recent specialist engineering college designation. In short, a good time for our inspection.
There is no doubt that the self evaluation form proved a dominant influence. Several of our comments appeared word for word in the final report. We took this as a compliment for our robust self-evaluation rather than any laziness on the part of HMI!
In completing the SEF we pondered the degree of self-criticism required. Should we adopt a 'bare your soul, shoot yourself in the foot' approach or a more measured, conservative stance? For us the former proved the right choice.
When writing about the school, at first it was difficult to cut through clichés about 'positive ethos' to the more basic evaluative questions, but this detail was essential.
Importantly the compilation of our SEF was a broad consultative process including governors, staff, parents and pupils. This ownership was crucial when the inspectors probed various issues with all stakeholders during the inspection.
Our inspection ran from Wednesday lunchtime to Friday lunchtime preceded by a series of telephone conversations with the lead inspector in the three days before.
Requests from HMI such as "tell us the classrooms where we will see excellent, middle of the road and weaker practice" underlined the forthright nature of new inspection.
We prepared a loose programme of meetings for the inspectors with department heads, governors, outside agencies and pupils, having been advised to retain a degree of control over that aspect.
We were somewhat bemused by the way strengths identified in our SEF were 'approved' early in the inspection and consigned to history despite our best attempts to flaunt them, whereas issues we had conceded as problematic attracted heavy scrutiny making it all seem more pressurised.
The flexibility of the inspection was unusual. 'Finance' for instance was barely considered whereas the role of our rather small sixth form, as identified in our SEF, drew an intense focus.
The pressure of the inspection fell very much on the senior management team and the sheer brevity made it hard to maintain good communications with all staff during the progress of the inspection.
On later reflection we felt that the inspection was positive and fair, though I can't say we'd like one every week. It was certainly rigorous and intense.
Peter Kubicki is head of the Cordeaux School in Louth, Lincolnshire, a secondary modern with 630 students.
---
South Charnwood High School
South Charnwood High School went through the extended inspection pilot in March. We volunteered because we knew we were due for inspection this year and Leicestershire had been part of the original pilot.
Our previous inspection had been quite stressful for everyone. This time, while we knew it was coming, the actual inspection was only two days and it did seem to cause less strain on colleagues.
The biggest difference we noticed was how much weight was placed on the senior management team's judgement of the school. We felt that inspectors were really looking for how well we were able to pinpoint the school's strengths and weaknesses.
We got a sense that they knew within the first two or three hours whether the information in our SEF really reflected the school. After that they relaxed and we were able to relax as well.
Ofsted have changed the SEF since we filled it in - the version we used had broad headings so it wasn't made clear about the amount of detail the inspectors were looking for.
It was tempting to include everything, but we had to be selective. We found out later that the lead inspector only had the weekend to read it and to prepare the pre-inspection briefing.
The first morning, inspectors started off by meeting with the senior management team. Because the inspectors were in school for such a short time, the approach was quite direct.
As soon as the meeting was over, the inspectors went to observe lessons. We were surprised how much time they spent in lesson observation over the two days - more than we had expected. About two-thirds of all staff and at least one member from every department were seen. However, they were generally very short, in blocks of 10 to 15 minutes.
Inspectors placed a lot of emphasis on talking to pupils. We were asked to gather two representative groups, of year sixes and year nines, who they spoke to without us present.
The HMI who monitored the team spent a lot of time talking to pupils in the corridors before and after classes or on reception. They were asked what their favourite class was and why, and which subjects they didn't like and why. Enjoyment was important to the inspectors, it seemed.
Inspectors also wanted to know from pupils if there was bullying in the school and what we did to control it. They asked the pupils if they felt safe and secure: the Every Child Matters agenda was obvious in their questioning.
The other group that weighed heavily was parents. We were required to send out a mini-questionnaire to parents which gave them room to write comments. They could either hand them back to us or send them off in a sealed envelope.
Following the inspection, one reaction we didn't expect was that, because the report was quite short, some departments felt left out. The report looked at the whole school rather than individual departments, and some staff said they missed feedback into what they were doing, right or wrong.
Our response was that, as the senior management team, we now have that role. If they weren't doing something right, it's our job to tell them, and we would.
Our advice for schools being inspected under the new framework is to be honest. From what we could tell, the evidence base consisted of five things: the SEF, meetings with the SMT, meeting with the children, parents' responses, and lesson observations. If two or three of those aren't consistent, inspectors will start to question how well you know the school.
Spend time on completing the SEF, because that's how they will know how well you know the school. Make it a balance of what they want to know and what you want to tell them about the school.
The new framework could be a real culture change for schools that aren't used to self evaluation, but our experience was that the inspection was better for the staff and it presented an accurate picture of the school.
Alan Pittam is deputy head, and Andy Morris is head of South Charnwood High School in Leicestershire. The school enrols about 650 students aged 10-14.