A view on the future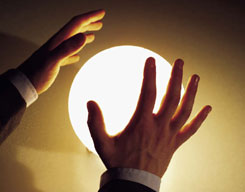 Robert Hill, former special adviser to Charles Clarke, looks ahead to what might be in this autumn's education white paper.
I can hear the groans - and the questions. Why another white paper? Why don't they just let us get on with implementing the last lot of changes?
Surely foundation status, the 14-19 vocational programmes, second specialisms, the single conversation, workforce reform and Building Schools for the Future all point the way for the next term of government.
True. And all these policies are likely to feature in the autumn document. The white paper will not start from a blank piece of paper. Far from it. It will build on what was in the DfES five-year strategy published a year ago.
So why yet another policy document? First, that is how politics works. Government is no different from heads who each year have to market their schools to prospective parents. Ministers have to set out their stall regularly and persuade people that the investment they are making in schools is worth supporting.
But there is more to it than presentation and politics. A number of important issues - behaviour, healthy school meals, the role of parents, emphasis on English and maths, curriculum review, the future of Connexions, extended schools and, in the wake of the successful Olympic bid, school sport - are all on the agenda in a way that they weren't 12 months ago.
So I would expect to see a white paper that re-describes the value of a specialist system but develops the picture to encompass these more recent changes. It sounds simple enough, but there are also some testing dilemmas.
Competition or collaboration?
How, for example, will the white paper handle the tension between competition and collaboration? There is a lot of frustration within government over what is perceived to be the bureaucratic nature of schools organisation committees. Ministers want to make it easier for schools to expand and to get new providers into the system.
Theoretically there has to be a competition before a local authority is able to promote or build a new school. But the legislation was drawn so tightly that to date there has not been one competition.
I think we will see measures that make it simpler and easier for successful schools to add to their numbers and for a range of education providers (including high performing schools) to open new schools and to take over those that persistently and seriously fail.
In her July lecture to the Specialist Schools Trust, Ruth Kelly made clear that she was going to be tough on school failure but that academies were only part of her answer to ongoing educational underachievement.
The five-year strategy flagged up the option for successful schools, in areas where there was a lack of choice, to start up their own sixth form. If this is to have substance, the white paper will need to be forthcoming on how it is going to work.
But that's when it starts getting tricky. At the same time as the government is going for more choice and contestability, it is also promoting collaboration. Guidance abounds on forming education improvement partnerships, federations and networks in order to deal with hard to place and disruptive pupils, support professional development and commission careers guidance.
And the white paper will need to explain how greater competition post-16 fits with strategic area reviews and a collaborative approach on 14-19 vocational programmes.
Demographic trends
Making sense of this complex agenda will be a difficult but not impossible challenge for the white paper. For example, demographic trends mean that London needs more secondary schools over the next few years. So opening up the market and bringing in new suppliers need not necessarily cause havoc among London schools - it could enable more pupils to go to a local school.
And it is possible to have a locally agreed plan for a range of vocational programmes and then invite bids from schools, colleges and work-based training providers - either on their own or in partnership - to deliver part or all of the programmes.
It would help if there were a coherent structure and unified funding to support such an approach. But it will be a surprise, albeit a welcome one, if the white paper does tackle the local authority/LSC divide. Perhaps, though, there might be a nod in the direction of the SHA case for performance tables to be presented on a group as well as an individual school basis.
Finding a role for parents
Another tension surrounds squaring the secretary of state's desire for greater parental involvement with the drive to give schools greater day-to-day autonomy. There is talk of new forms of school governance being on offer - smaller governing bodies more akin to the corporate sector.
That would seem to favour schools at the expense of parents. But will there also be new stakeholder bodies to encompass the parents' voice? Or will the emphasis be more on parental involvement in learning?
But perhaps the biggest risk is not that the white paper fails to resolve these structural questions but that it neglects the most important issue of all - namely the quality of teaching and learning in the classroom.
The new teacher professionalism agenda which SHA has championed must surely be the way to see sustained improvement in teaching and learning. Investing in your workforce may not be sexy for the politicians but it is the route to a sustained step change in results.
To be fair, the creation of NCSL, the key stage three and four strategies and the support for the Specialist Schools Trust do show that government recognises the importance of this agenda.
If this recognition were to translate into putting quality teaching and learning at the centre of a strategy for schools, it would make for a truly radical white paper.
Robert Hill is former special adviser to Charles Clarke, now an independent consultant working with SHA on policy development.