Another blueprint, or building on existing policies?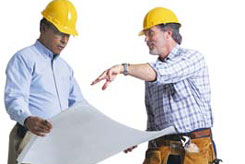 At about the time this Leader lands on your desk, the education white paper will also appear. Its contents will offer an insight into the direction of education policy.
In the white paper, either the government will build on the policies introduced in the last two years or it will decide to produce yet more eye-catching initiatives. Personalisation, behaviour, new providers of schools and the relationship between parents and the school have all been widely signalled as new priorities for legislation.
Of course, we hope that the white paper will primarily build on existing policies, in which school and college leaders have already invested much effort. We hardly need more legislation, and the secretary of state has extensive powers which make it difficult to see what further legislation is required in order to deliver on the Labour manifesto promises.
It's the potential for more 'reform' that is of greatest concern to SHA members who are still reeling from the unprecedented level of change in the last two years, much of which is being implemented in this academic year.
I wrote about these pressures in the July edition of Leader and in an article in the Times Educational Supplement on 2 September ('Just say no to an over-full agenda'), setting out the agenda for the next 12 months. The article concluded: "Ministers need to resist the temptation to introduce yet more change or they might find that it is the head teachers who 'just say no'."
SHA members are not against change. Indeed, we spend much of our professional lives bringing necessary changes to the schools and colleges we lead. We support most of the changes recently introduced by the government, many of which stem from long-standing SHA policies - intelligent accountability leading to the single conversation and a reduced number of funding streams in place of multiple bids and accountabilities, the new inspection system with its strong link to school self-evaluation, and workforce reform bringing a much wider workforce into schools, for example.
One eye on new initiatives
A high priority for the association this term is to monitor these changes and for this we need your help in communicating with headquarters. From time to time, we shall be asking for your opinion through the email newsletter, but don't wait to be asked.
Please tell us how the new initiatives are going - whether well or badly - so that we can represent your views and campaign for changes where necessary. If you are in a pilot school for the new relationship, how is the single conversation? Is it an improvement on the discussions you used to have with your local authority link adviser?
If you are a school improvement partner (SIP), how is it for you? How is the local authority managing the SIP process? If your school is inspected this term, what did you think of the process? Was it an improvement on your last inspection? Was it what you expected the new inspection to be?
As well as monitoring the new initiatives, we will continue to advocate other changes that we believe to be necessary.
I have written to the minister for schools, Jacqui Smith, asking for a review of government policy on modern foreign languages. How did we get into this mess? How can a country, dependent for its future prosperity on trade with other nations, be so insular about languages?
In making the study of a modern language voluntary at key stage 4, the government's languages policy surely gave too much flexibility. Against a background of league tables and the accurate perception among students that modern languages are hard GCSEs, many maintained schools - but few independent schools - have allowed flexibility for all students, so that we now have a situation in which many students post-14 are studying no foreign languages.
The introduction of languages into primary schools will do nothing for this generation, or the next, of secondary school students. SHA members attending the SHA/DfES languages conferences last year will know that there are many ways round the problem and the new languages ladder will surely have much to contribute, but the government needs to take a long, hard look at the problem or too many students who could have taken a foreign language will give it up.
The SHA project with the Esmee Fairbairn Foundation to pilot language awareness in the later years of primary education will make a major contribution to the debate on how we develop foreign language education.
Student behaviour and discipline are never far from the top of the agenda for SHA members and we await with interest the publication of the report by the expert practitioner group led by SHA member Alan Steer.
We can rely on a group of experienced teachers to make sensible, workable recommendations and resist the pressure to opt for the type of initiative that we have seen so often from senior politicians, winning an easy headline in the next morning's newspapers, but doing nothing to solve the problem.
Workforce reform and the staff restructuring exercise have combined to produce changes in behaviour management structures in many schools, with a considerable increase in the number of support staff holding pastoral posts.
Many different structures are being adopted, with teachers and support staff in complementary roles. These structures bring together the pastoral and academic work of the school and demonstrate that the best behaviour policy is inextricably linked with teaching and learning policies, as exemplified by the introduction in many schools of 'behaviour for learning' initiatives.
Exemplar cricketeers
The subject of behaviour was much in my mind in the aftermath of the Ashes victory in early September. The conduct of the leading cricketers of both England and Australia made a stark contrast with the behaviour of our leading footballers on which SHA commented in the media six months ago.
The much publicised sending-off of one talented young England footballer in mid-September was a further depressing example to our students. Yet the cricketers, playing sport aggressively and at the limit of their nervous energy, with seemingly more than half the country watching or listening, maintained a high degree of courtesy and dignity.
Interviewed during and after the matches and asked to comment on their own performance, they invariably talked not about themselves but about the contribution of others, both team mates and opponents. They were even seen to console members of the other team when they were down and out.
We think of cricket as a game played by 11 individuals - and it often is - but to be great the 11 have to play as a team. It is perhaps only in recent years that we have truly recognised that, for a school or college to be great, the old-fashioned view of the teacher behind the classroom wall has to disappear and we have to perform as a team. Consistency, especially in behaviour management and in teaching and learning, is a vital factor in success.
The increase in networking and partnership shows that we have also acknowledged that the system as a whole will only improve if we work together. Like the cricketers of England and Australia, whose relationship did so much for the game of cricket, school and college leaders can do much for the good for the system by working together.
Education improvement partnerships (EIPs) may be the way forward here, but there are many examples of collaboration, networking and partnership between schools, and between schools and colleges, already in existence. Colleges, schools and local authorities will need better incentives if EIPs are to fulfil the government's ambitions for them.
There are already 16-to-19 consortia, many working in a 14-to-19 context. There are hard and soft federations of schools, networked learning communities, specialist school partnerships, and many others.
Everyone involved in these collaboratives recognises that alongside educational benefit, there is a financial cost to partnership work. EIPs receive no additional funding, unless the institutions themselves pool resources.
These partnerships all help to move the system from the culture of competition in which we worked in the 1980s and 1990s to the culture of collaboration that SHA would like to see at the heart of the government's education policy in the 21st century.
Recent DfES policies have exposed the tension between these cultures. Will the white paper produce more freedoms for schools or will it strengthen collaboration?
SHA wants more freedom for schools and colleges, but it has to be the right sort. We want to see freedom that will help the whole system to improve, not the freedoms that enable one school or college to succeed at the expense of others.
By Richard Bird, SHA's legal consultant