Cut from a different cloth?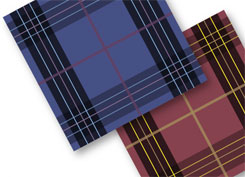 Scottish colleagues have been watching with interest the ongoing debate over the white paper and the education bill - especially in relation to local authority control. Bill McGregor tells how things differ north of the border.
There is an interesting comparison to be drawn between England and Scotland in the present climate, when the pressures imposed by the English white paper have refocused attention on the role of the local authority.
Scottish secondary heads in the past have been known to cast envious eyes at the freedom enjoyed by their colleagues in England, where much greater autonomy appears to rest with individual heads and governing bodies, not to mention the generally higher salary levels which accompany these responsibilities.
Of course, some factors are common to both sides of the border: the never-ending pressure for improvement in achievement and attainment, the effects of restructuring management teams, pressures created by the leadership agenda, problems of pupil indiscipline, rigorous and needlessly aggressive inspection regimes, the reducing numbers of candidates for school leader posts - the list goes on.
But in general terms the perception of greater freedom for individual establishments in England has remained prevalent - until recently.
In the debate leading up to the education bill, the growing calls in England's political and educational circles to protect local authority admission procedures has been of interest to Scots, who work in a system where state education has been firmly in the hands of the local authorities since 1930.
The great majority of Scottish secondary schools are state-maintained. The few private institutions that exist are largely concentrated in the Edinburgh and Glasgow areas.
Absolute authority
State schools are run through 32 Scottish local authorities, whose position has traditionally been very much one of control. The role of the director of education has been exactly that. Admissions, finance and school staffing are all areas where the decisions of local authority directorates have been absolute.
In Scotland, funding for schools must be allocated by law through the local government system. Not for us the occasional Gordon Brown largesse sent straight to schools for specific purposes.
Not surprisingly, the routing through local authority finance departments has been known to lead to such bounty being indirectly diverted to other areas of council expenditure, while the allocation of funds into school budgets through specific grants has led to the loss of equivalent amounts of general funding.
Local authorities have enjoyed this power position at least since 1974 when local government in Scotland was reorganised into seven regions, based on the principle that big is beautiful.
This created monsters such as Strathclyde Regional Council which controlled more than a third of Scotland and whose director of education was known to advise visitors that his council was the largest in the western universe.
It was in an attempt to challenge this power that Margaret Thatcher set up the Scottish school boards legislation in 1989, followed by the system of devolved school budgets in 1990.
In the event, the power of local authorities was already under threat, not from parents or individual schools, but from increased control from central government through the school accountability agenda and the first steps in what we now recognise as the improvement agenda.
This has been emphasised by the current Scottish Schools (Parental Involvement) Bill seeking to increase parental participation in schools but showing all the signs of reducing parental representation.
The second major reorganisation of local government from seven to 32 authorities in 1995 and the establishment of the Scottish Parliament in 1997 ensured that central accountability would only increase.
It appears likely that further changes will follow the April 2007 Scottish national and local elections which will affect the management of our schools.
Potential for conflict
In many ways, having strong local and central government bodies both controlling education in a country of only five million people was always going to create the potential for conflict.
With initial funding for education coming from central government and regular demands on local authorities to identify efficiency savings, there can only be one winner.
However local authorities have not helped their case by insisting that schools follow funding practices which are blatantly protectionist for other local authority departments.
A classic case is the insistence on using direct labour organisations or in-house, on-site services which defy all the basic rules of best value.
In terms of fitness for purpose, local authorities can also find themselves in some difficulties.
The larger local authorities may be able to provide a level of service support much better than that of the small authorities, though for structural reasons this may not be sufficient to deal with issues like the leadership agenda. This is, of course, grist to the mill for centralists.
The smokescreen which can surround financial accountability has also threatened existing local authority control of education. The stated intention of the education minister to give schools control of 90 per cent of their budgets must lead to a changed relationship here.
So where is the current Scottish system of control heading, in relation to England? A number of concepts can be set out:
There is a growing trend to centralise control of education in Scotland through accountability mechanisms based on the improvement agenda. This may be inevitable but should be managed carefully and within achievable and supportable parameters.

There is no apparent demand for increased parental or local control of schools. However, more parental involvement is needed in our schools in particular to meet the challenges of under-achievement and the so-called bottom 20 per cent.

There is a need to maintain and improve local democratic control of state education through a new approach to local government involvement. Such a system must be fit for purpose.

There is growing demand for a sound system of intelligent accountability to increase the efficient in-school and local democratic management of our schools.

There is a need to ensure that schools are well-led and well-supported to meet the Scottish national priorities and the future challenges of the Curriculum for Excellence.
You may have noted that there has been no mention of trust schools or city academies. At present, the concept of the city academy has been rejected in Scotland, partly perhaps because it could be seen as a threat to the power of local authorities under our system.
This is certainly our position today, but over the horizons may well be a land of dragons. Scottish school leaders will watch with great interest the effects of the education bill in England and the changing relationship with local authorities, just in case the concepts creep north.
Bill McGregor is general secretary of the Headteachers' Association of Scotland, ASCL's affiliated association north of the border.