Loud and clear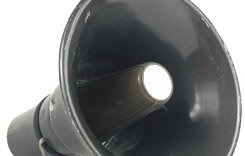 Active two-way communication with members is at the heart of ASCL's success and something the association is looking at closely this year. We want to hear your thoughts.
One of the best moments of my presidency so far was welcoming 26 new representatives to their first ever Council meeting - possibly our largest new cohort ever. The new members are a balanced mix of heads, bursars, deputies and assistant heads reflecting our various categories of membership. It was good to be able to hear their views about how the association works, communicates with members and formulates policy.

ASCL Council is the policy determining body of the association. Our policies are usually broad based statements of principle from which we determine the actions we will take. The bulk of policy work is carried out by five Council committees that debate the major issues and draft policy statements. These drafts are circulated to all Council members who are able to raise issues with the chair of the relevant committee. The final version of policies is approved by full Council.

On some topics, usually the more contentious ones, Council holds a full debate before policy is determined so that everyone has an opportunity to contribute. For instance, last Council included a debate on the proposed new admissions code, which informed our response to the DfES.
One of the timely discussion points at Council has been how best to communicate with members. Following feedback from the membership survey and individuals, the website is being substantially revised and some exciting new developments are in progress.

We produce a substantial number of guidance papers to help members keep up with the plethora of government initiatives and legislation. It has been pleasing to hear such positive feedback on Peter Kent's excellent paper on CVA. Guidance on the new performance management regulations came out only weeks after they were announced. (Even better is the news that the government has listened to us on this occasion regarding the timescales and delayed the implementation by a year.)
At the moment guidance and policy papers are put on the website and sent out as hard copies to members. One issue we will be considering is whether, in the future, we should not issue hard copies but only place our guidance and policy papers on the website. Again members' views would be appreciated.

The recent membership survey clearly indicated that the regular email newsletter is hugely valued by members but it is a concern that we do not have anywhere near 100 per cent coverage. If you do not receive these weekly updates, which distil what is important from the mass of education news, please register using the website. Alternatively send an email to Angela Stewart on angela.stewart@ascl.org.uk. I would encourage all members to make use of this service.

We need to hear from members as well. We are reliant on you, as a member, to tell us what issues are causing concern and what you need from the association. Please do contact headquarters directly, or get in touch with your branch secretary or district representative so that they can bring your views to Council.
I am also very pleased to receive emails on any issue at malcolm.trobe@ascl.org.uk. It is only when we hear members' views that we are able to express them in meetings with ministers, the DfES and others. One of ASCL's strengths is that it is represented by practitioners at many meetings and their views are held in high regard, particularly by ministers.

I expect to meet many members at the round of information conferences that start just after the autumn half term. I hope that, as well as receiving information, members will give us their views on current issues. The information conferences incorporate a meeting with the local branch secretaries so if you are not able to attend the conference please pass on your views through your branch secretary.

On the topic of ASCL events, we are pleased that both Alan Johnson and Sebastian Coe have confirmed their attendance at the 2007 Annual Conference in March in London. One useful idea that came out of planning with local members was to extend the opportunities to visit local schools and colleges on the Thursday afternoon and Friday before conference.

London provides a wide selection of schools and colleges offering exciting educational opportunities within easy reach of the conference venue. Sharing good practice is very important and we believe that this offers a valuable opportunity to see how other leaders work. Details will be available shortly in the e-newsletter and on the website.
I would urge you to attend annual conference, especially if you have not been before. It is always one of the best professional development opportunities on offer.