Induction for bursars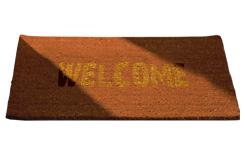 The growth in the number of schools appointing bursars and business managers has highlighted a need to consider more carefully the induction and support for colleagues who are new into such a role.
Staff promoted from within the school may have to gain an understanding of a wider role and those appointed from outside the world of education may have the professional skills and expertise but need to develop knowledge of a school context.
The role of a bursar is often an isolated one with no one else in the school having an understanding of the post - sadly induction can still be along the lines of 'here are your keys, there is your desk'. Whilst bursar programmes such as the Certificate and Diploma of School Business Management from NCSL provide beneficial training there are often needs to be met before colleagues have the opportunity for such training.
ASCL's Bursar and Business Manager Committee is urging schools to consider this need and make appropriate arrangements for newly appointed bursars.
Key information about financial management and support staff conditions of service may be sourced through the local authority. The new Financial Standards provide a much needed framework for financial operations in schools and the publication School Governors - A Guide to the Law can be very helpful in establishing a context.
Some independent schools operate a successful mentoring scheme to support new bursars and there may be opportunities to explore similar support locally through existing contacts or via the National Bursars Association (www.nba.org.uk).
Graeme Hornsby
ASCL Bursar and Business Manager Committee