Concern over FMSiS introduction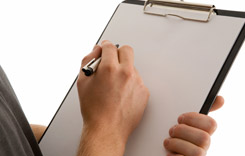 ASCL has given its backing to a statement issued by the Implementation Review Unit (IRU) on the introduction of the Financial Management Standards in Schools (FMSiS). Both ASCL and the IRU have heard concerns from schools about the way in which some local authorities are implementing the FMSiS.

The statement says: "The panel has concerns about the variation in practices between local authorities over the introduction of standards. Some authorities have taken a realistic approach that minimises the burdens on schools and offers light touch accreditation in appropriate circumstances.

"Regrettably, the approach of some other local authorities has led to panel members fielding strong concerns from colleagues about unnecessary workload, heavy handed approaches and duplication with existing audit procedures."
It adds: "In the future there is a need to look at how the standards link with audit arrangements within local authorities. Used positively, they should lead to regular lighter touch audits of school finances with the frequency and depth of audits being proportionate to the considered risks in individual schools."

For a copy of the full IRU statement, go to www.ascl.org.uk and click on current issues. The IRU welcomes feedback on the implementation of the standards to inform discussions with the DfES. This can be made to iru.panel@dfes.gsi.gov.uk
The IRU was set up by the DfES to monitor bureaucracy and help to reduce unnecessary paperwork.