Conference on personalised learning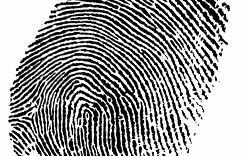 For school leaders who would like to work with colleagues on taking forward the ambitious agenda set out in the 2020 Vision report on personalised learning, ASCL and the Specialist Schools and Academies Trust are running a series of three conferences.
Under the banner of 'Leading learning: Meeting the challenge of personalising learning', these conferences will give primary and secondary school leaders a chance to share the work already being done to address the 2020 Vision recommendations.

The first two conferences, titled 'Deep Learning and Experience', will be held on 25 June in London and 5 July in Birmingham. They will cover:
use of curriculum flexibilities

curriculum and assessment to support personalising learning

integrating learning to learn into the curriculum

the use of pupil feedback to develop learning and teaching

embedding assessment for learning
Keynote speakers are Professors David Hargreaves and Guy Claxton. Book online at www.schoolsnetwork.org.uk/leadinglearning or contact Thomasin Lang on thomasin.lang@ssatrust.org.uk or 020 7802 0872.
Conferences on the other two themes, 'Deep Learning and Leadership' and 'Deep Learning and Support' will run in 2007-08.