Leadership: a marathon, not a sprint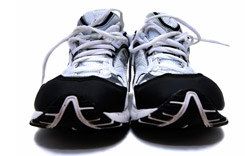 In this extract from his speech to annual conference, John Dunford sets out a scenario for school and college leadership in 2012.
This is a turning point in education leadership. The future demand for school and college leaders is at a record level, the supply is uncertain, the pressures unrelenting and the vulnerability increasing.
The PricewaterhouseCoopers (PWC) independent review of school leadership offered a range of options, with - thankfully - no single model of leadership prescribed, but leaning towards collaborative models which this association has espoused.

Neither the PWC report nor the government's response to it conveyed a sense of the real difficulties faced by schools in recruiting heads, soon to get much harder.

Recent years have seen a huge increase in responsibility, accountability and vulnerability in headship. It's better, some people say - and you can understand why - to be a deputy of a large school and have a life and job security than to get a few thousand pounds more for all the extra hassle of headship. ASCL continues to point out that the impact of the system on the individual head must change.
The differential between the highest paid classroom teacher - on the top of the classroom scale (upper pay spine, point 3) with a substantial teaching and learning responsibility payment - and the pay of an assistant or deputy head is too small. The government rightly wanted to pay classroom teachers substantially more, but this has made the gap between them and the leadership team unacceptably small. PWC failed to address this point. The STRB will have to.
Wasted talent
Proof of the increase in vulnerability is that, during 2006, our field officers have negotiated 76 compromise agreements for ASCL members, their highly effective negotiating and support for members producing a total of £3.4 million in settlements. Of these, 28 heads and 26 deputy and assistant heads were forced to resign from maintained schools in 2006, an increase on 2005. The 2007 numbers are running well ahead of the 2006 figure. What a waste of talent.
I am indebted to the chief schools' inspector in Scotland, Graham Donaldson, for pointing out at the Headteachers' Association of Scotland (HAS) annual conference last autumn that the success and failure of a school is not exactly the same thing as the success or failure of the head. Ofsted - please note this piece of common sense from your colleague north of the border.

There are other factors too - societal factors, parental attitudes, poverty, housing quality, local employment prospects, teacher recruitment, staff long-term absences and the difficulty of finding proper substitute teachers, school reorganisation in the offing - or the particular misfortune of a having rogue inspector.

Too often, ASCL members are only one poor inspection grade away from their P45. Too often, ASCL members are sacked precipitately before an Ofsted inspection by nervous local authorities that have previously failed to support the school in its difficulties.

Many of these removals fail to take into account the circumstances in which the school or college is working. Others result from a school becoming an academy and the leader's face not fitting. This is not a situation that is good either for the education system or for encouraging middle and senior leaders to go for promotion.
We are, as much as last year, when we published Robert Hill's book Leadership that Lasts, in need of a more sustainable way of running our education system.

The future
Leadership that Lasts was part of ASCL's evidence to PWC and we were pleased that their report accepted many of our recommendations.

But, apart from the statement that there is no one-size-fits-all model of school leadership, the PWC report contained no clear vision of the way in which school leadership needs to develop over the next ten years. The government, which had presumably been looking to PWC to set out such a vision, has, so far as I can discern, no clear picture either of the future of school leadership.
So it is left to ASCL and the NCSL to set out a way forward - a practitioner-led view, much as the Gilbert Report, 2020 Vision, provided a clear practitioner-led view of the future of personalised learning.
I trust that the most successful current trends, which this association supports and promotes, will continue.

Whatever the other pressures, the main focus of schools and colleges remains on learning.
To support this focus, partnership working between institutions will increase, with more hard federations, both horizontal and vertical, and more collaborative working with colleges.

Team leadership and distributed leadership will increase and become better understood, although there is some way to go in this regard.
With these three constants, what should the system be aiming to develop in the leadership of schools and colleges for the second decade of the 21st century?
Moral purpose
The strongest driver for leaders is, and will remain, moral purpose - the belief in the power and purpose of learning. But this will extend from the current focus on the individual institution to the wider moral purpose of a shared responsibility for the education of all the young people in the area - those in their own institution and all the students in other local schools and colleges, as well as the young people in training or falling through the cracks between these opportunities.

Long before Every Child Matters and extended schools, schools and colleges had a responsibility going well beyond the pedagogic to the development of the whole child and the well-being of the community.
Never has it been more important for educators to take on this broad responsibility and help to build community cohesion.
This means that schools - just as colleges have done - have to be prepared to work with an increasing number of external partners.
It also has major implications for funding and accountability structures, as well as for leadership.

Funding formulae must be re-engineered to promote partnership and working with the local community. The formulae must no longer be aimed only at the individual institution.

Accountability measures must be streamlined and focus on the achievements of partnerships, not solely used to highlight the success or failure of single schools or colleges.

The current league tables work against collaboration and have no place in this new world.
Partnerships will be of many different kinds - hard federations, soft federations, strong schools supporting weak ones, strong schools combining to become stronger, and institutions grouping together to improve their buying power, share their best teachers, pool their resources, or extend opportunities for both students and staff.
2012 tour
So, if we take our Olympic visitors on an educational tour in 2012, we shall typically visit a 14 to 19 consortium of schools and colleges; benchmarking groups linked virtually for school improvement; horizontal combinations of secondary schools, or of primary schools, in hard federations or trusts with a single governing body; or soft federations with separate governing bodies but joint management structures; or vertical integrations of secondary, special and primary school children in one institution.
This is happening already in the primary sector as well as in secondary schools. Driven as much by the increasing difficulty of recruiting leaders as by the drive for school improvement, more primary schools are forming partnerships under a single head, with pastoral care based on the individual school, but with shared academic, administrative and financial responsibility structures. With currently 20,000 primary schools, a continuation of this trend will create perhaps 5,000 to 6,000 primary units, with an average of 50 teachers, a budget in seven figures instead of six, and a much better paid (and therefore easier to recruit) head.
That will, in turn, greatly improve primary/secondary school relationships and ease the transition at the age of 11, contributing to raising achievement.

Secondary schools will each be (indeed, many of them already are) in several different partnerships.
Governing bodies, perhaps re-structured and more fit for purpose, must look beyond their own institution to the potential for the school or college to contribute to community improvement.
When appointing a senior leader, governing bodies currently focus solely on the match between their school and the candidates. If they develop the wider responsibility, they will in future appoint people who are right not only for their own school or college, but are also able to make a substantial contribution beyond it.