Go ahead for ASCL Cymru Council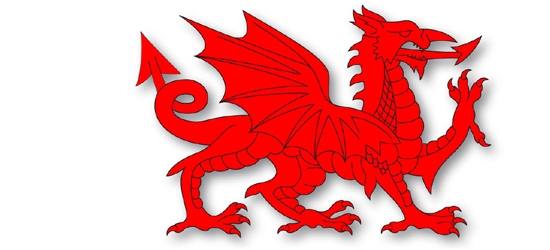 ASCL Cymru members have approved the formation of an ASCL Council for Wales to help the association to respond more quickly and robustly to education initiatives from the Welsh Assembly Government (WAG).
Since devolution in Wales, the pace of education change has increased and policy has moved further away from that in England, meaning that the existing ASCL structure was not sufficient for carrying out the work needed to fully represent members in Wales.
ASCL Cymru Secretary Gareth Jones said: "We rely upon members to represent the association at meetings with many educational interest groups and make our views known to an increasingly wider audience. Having an ASCL Council for Wales will help to gather views more widely and engage more effectively with a broader membership."
Following a full consultation with members and an autumn pilot, the move was approved at the ASCL Cymru AGM in December.
As previously, the Welsh presidential group will be composed of the elected officer positions of president, vice-president, past president and honorary treasurer/secretary and will meet six times per year.
The Wales Council will include the presidential group, the 22 branch secretaries and ten elected regional representatives. As the regional representative positions will be open to all members, it is hoped that deputy and assistant heads and bursars will stand for election so that all categories of membership are well represented. Council will meet three times per year. Elections for the regional representatives will be held in the summer term 2008.
Gareth said: "In the pilot stage, the Council convened twice and the impact upon policy development was very noticeable and certainly helpful to me in my role as secretary.
"I look forward to seeing the concept develop further so that ASCL Cymru offers the highest standard of support for members and that members' views impact upon the development of education policy in Wales."
---
Main Council committees
Four committees will carry out the main business of the Wales Council and all representatives will be allocated to a committee. Committee meetings will be held on the day the Wales Council meets; chairs will report back to full Council at a plenary session. The committees and their remits are:
Professional: liaison with other bodies including GTC(W), ITT, ESTYN; performance management, CPD, MAPS

Education: curriculum and assessment for ages 11-14 and 14 -19, further and higher education

Funding: all funding pathways including LMS, DCELLS, BSF

WAG (public and parliamentary): ASCL Cymru's public profile; Rights to Action, behaviour management, school organisation, other WAG initiatives
Committees will debate ASCL Cymru policy, make recommendations or resolutions and place draft policy papers to Council, which will be considered in plenary sessions. Representatives from the appropriate committees will represent ASCL Cymru at public meetings.