Raising Expectations in 14-19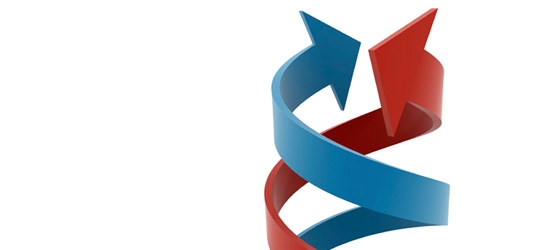 A "white paper with green edges" is how some have described the joint DCSF/ DIUS consultation Raising Expectations: enabling the system to deliver, published in March.
Two systems appear to be emerging in the consultation. For the 14-19 age group, the policy drivers are the extension of the participation age for young people, a common 14-19 funding system, new qualifications, commissioned provision and the Children's Plan reforms for young people.
For adults, key areas are the Leitch targets, an agenda to improve skills, using the skills pledge and growing integration between employment and skills, with demand-led systems like Train to Gain and Skills Accounts are forces for change.
For 14-19 education, the consultation proposes that:
local authorities will deliver education and training for young people between 0-19, supporting the government's commitment to raise the participation age to 18 by 2015

local authorities will be responsible for delivering all 14-19 entitlements, including diplomas, apprenticeships and the foundation learning tier

they will commission and fund provision to meet demand from young people and employers

planning and funding for FE and providers will be established through regional groups of local authorities working with national agencies, co-chaired by the Regional Development Agency.
In the case of adult learners:
a new Skills Funding Agency (SFA) will replace the LSC in 2010, routing funding to FE colleges and other providers in order to meet employer and learner demand

the SFA will have the lead role in sponsoring colleges and providers

the agency will establish and manage a new adult advancement and careers service for England, which will work closely with Jobcentre Plus

the agency will take over responsibility for the new National Apprenticeship Service from the LSC, including delivery of targets
The consultation argues that giving local authorities responsibility for all learners up to the age of 25 will lead to comparability between providers.
A Young People's Learning Agency will carry out a small number of functions such as developing a national funding formula and ensuring affordability and comparable quality between regions.
Capital funding through local authorities will be joined up with funding through the FE modernisation fund to create a coherent capital programme for both adult and young people's facilities in FE.
There will be a common framework for schools and colleges, based on the Framework for Excellence. It is supposed to assist young people and parents to make informed decisions while providing a framework for local authorities to use in carrying out their school sixth form and sixth form college performance checks. DIUS will use it to compare FE college and provider performance.
There will be a new and separate sixth form college sector, consisting of colleges predominantly catering for 16 to 19 year-olds and designated as such by the secretary of state. The fact that there are up to 200 general FE colleges that fulfil the student profile condition may muddy the waters somewhat.
Issues ASCL will be commenting on include the local/regional or national commissioning of FE provision, the position of sixth form colleges and dangers of increased bureaucracy through the introduction of two funding bodies and an additional sub regional layer.
If you would like to do so, please let martin.ward@ascl.org.uk have your comments. ASCL's Learning and Skills Committee met on 28 April to prepare an initial response, which will be shared on the website for adaptation and use by individual schools and colleges.
The consultation is available at www.dcsf.gov.uk and www.dius.gov.uk with responses due by 9 June.