Ready for launch?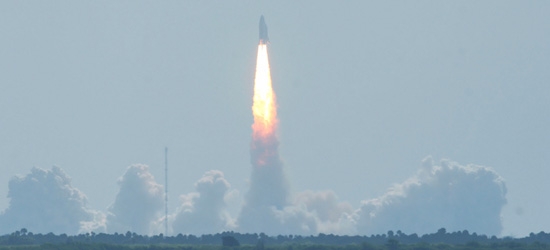 From next September, students in selected schools and colleges will embark on the first five diplomas. With less than six months to finalise arrangements and put the last pieces in place, Dorothy Lepkowska asks ASCL members how preparations are coming on.
The government announced in March that 317 consortia of schools, colleges and Ttraining providers had been approved to introduce the second phase of diplomas from 2009.
Combined with the first cohort, which will offer the diplomas from this September, the government estimates that 72 per cent of secondary schools and 88 per cent of colleges will be offering the qualification from 2009.
For those consortia aiming toward the September 2008 deadline, how difficult has this process been, and how well prepared are they, in reality, to deliver them?
The picture nationwide is patchy. For schools and colleges already offering a strong vocational element, in the form of BTECs for example, diplomas appear to be a natural progression. But others have found the process challenging.
Newstead Wood, in Bromley, London, a selective school for girls, will introduce diplomas in engineering at levels 2 and 3 from September. GCSE in manufacturing will be scrapped to make room for the new qualification, and the school is working with nearby Langley Park boys' school and Bromley College on its development.
Liz Allen, the headteacher, says: "The toughest thing was to get inside the specifications and really understand what was required and expected, and to make sure we designed what was appropriate for our students.
"It required a completely new structure in terms of collaboration and the sheer logistics of making it work. But we had a strong commitment and philosophical acceptance of the qualification in principle and wanted it to work."
The school had to look at equivalence in terms of teaching time, and decided it could deliver level 2 in the time it takes to deliver two GCSEs. Level 3, meanwhile, will be delivered within the time-scale of two A levels, even though it will be equivalent to 4.5 of that qualification.
"We will effectively be delivering more in less time," Liz says. So far, 15 'pioneering' students have signed up for level 2, and two for level 3.
"There is an air of great excitement about this and leading the way," Liz adds. "We have advised level 3 students to take it alongside maths and physics A level in case university admissions tutors still have concerns about it.
"We believe it will suit those students most who thrive on applied learning. It will give them a broader range of career and professional opportunities and will be problemsolving rather than simulated learning.
"Of course, people are nervous about whether we will get students through the diplomas, but then we don't always get every one of them through A levels."
Clarendon College, a specialist language school, in Trowbridge, Wiltshire, is part of a federation of schools and a college looking to offer diplomas. It will introduce creative arts and media from September.
Colin Kay, the head, said the process of meeting the requirements of the first application round, or Gateway 1, was difficult. "We had to submit a bid and plan for something for which the criteria had not yet been decided," he says.
"The information came through very late. For example, it is only since Christmas that we have been made aware that levels 1 and 2 do not have to be taught separately. This meant we had to change our plans because originally the foundation level was to be taught in schools and level 2 in college. As a result, the college might already have been recruiting staff to teach students who will now not be coming to their institution."
The timescales involved in applying through the Gateway process, and the fact that the consortia was accredited to offer only one of the five diplomas from 2008 that it applied for, means that it will now introduce BTECs in some subjects.
"We have to consider the needs of the students who are looking for that vocational element in their education, because we have made clear that we consider diplomas to be a vehicle for raising aspirations and achievement. So we are now looking to bring in BTECs to satisfy the requirements of our students, even though we don't know how viable these will be in the future.
"But we may not be able to get the diplomas we need for another three to four years."
Edward Sheerien School, in Barnsley, which is part of a local learning alliance, secured all five of the diplomas in Gateway 1, though only two are to be implemented this year - in construction and built environment; and society, health and development. It is also piloting the functional skills element.
Barnsley has certainly embraced the new qualifications. The three learning alliances in the town will have the use of a new learning centre which has been purpose-built for some of the diploma teaching, and minibuses have been purchased to transport students from school to school.
However, issues remain about the logistics of the delivery. Alison Sykes, the assistant head at Edward Sheerien, says: "We have yet to sort out how and where functional skills will be delivered and which centres will have this responsibility. Training for this has been patchy and inadequate and it feels like it has been rushed through.
"We also have to decide on timetabling and the safe and efficient movement of pupils. At times it feels like information from the top has been drip-fed which has not helped in our planning."
Parents' commitment
Despite these concerns, there is a real commitment to make the diplomas work in Barnsley. Pupils wanting to take the qualifications will be selected on criteria which take account of their attendance and punctuality as well as existing progress. Those who are successful will be expected to be working at level 6 at Key Stage 3.
"We have decided to select pupils because we want this to work, and the selection will be quite rigorous. Students will have to show commitment because they will need to work flexibly, so the diplomas will not suit everyone," Alison adds.
"We also want to see some commitment from parents because they will have to be on board to offer support if the going gets tough.
"Diplomas have their sceptics, but it is our job to make these qualifications work. We believe we can do it."
The practicalities of delivery, rather than any philosophical concerns, have also been a worry at Aldersley High School, a technology college in Wolverhampton.
The school's consortium will offer ICT at level 1 from September and levels 1 and 2 in engineering, and construction and the built environment.
Rob Hatch, the assistant head, said: "The whole process has been incredibly time-consuming, and we had to go from zero knowledge to a situation which seemed to be changing week by week in terms of what rating the qualifications would have.
"We found the process of offering advice and guidance on career paths for students, and staff training, very fraught.
"In addition, the timetable for our options process was out of kilter with the local authority in terms of evaluating how many students would want to do diplomas. We didn't want the new qualifications to be seen as being outside the options process generally, but as a part of it. The whole timescale for getting this right was very frenetic."
Convincing parents and students of the merits of diplomas was also problematic.
"We organised a series of meetings and assemblies, and it was clear from the comments and feedback that a number of misconceptions remained. Some parents thought diplomas would be more like the old NVQs rather than a qualification that contained a strong academic element. Many expressed concerns about foundation and level 1, believing it was too early for their children to be required to specialise.
"However, we also have students who are very clear that, for example, they want to go into computer programming, so for those pupils, diplomas are offering an early and natural pathway to their chosen career which should keep them on track."
He adds: "The whole process has also been useful in reviewing and re-evaluating our advice and guidance system for pupils, because we had to be very careful about promoting courses for which students aren't necessarily suited."
More central leadership
Concerns about the diplomas being rushed through certainly ring true at Uxbridge High School in Hillingdon, west London. Uxbridge is the lead school in the Hillingdon consortium, which took part in the Gateway 2 bidding process.
Peter Lang, head of Uxbridge, is an enthusiast for diplomas, but felt unable to risk involving his school in the first phase of the roll-out and is happy to admit he is waiting to see how things pan out in other schools.
"Diplomas need to be made less complicated, and more attractive and user-friendly to ensure schools, employers, teachers and most importantly, the pupils, understand what they are all about," he says. "There is a strong vocational element in our school. We offer five BTECs, so we are committed to alternative types of qualifications."
The design of the diploma has been "a very long, bureaucratic process," in his view.
"Some of the things you need to consider are to do with the safety and well-being of pupils, such as how we are going to transport pupils around the borough, and the effects on young people entering different schools with a completely different ethos, uniform and so on, to do their courses. We can't assume that they are all going to be completely comfortable with this."
Schools must also consider how they will synchronise timetables to allow collaboration to take place, and the impact it will have on delivery of the rest of the curriculum, he adds.
"There needs to be more central leadership and more clarity about how this can be achieved successfully.
"We need to make sure we get this right. This year was just too soon for me to take that risk with the education of our pupils."
Dorothy Lepkowska is a freelance education writer who appears frequently in the TES and SecEd.
---
Further reading...
Secretary of the Headmasters' and Headmistresses' Conference (HMC), Geoff Lucas asks if the government's plans to expand diplomas are failing to build on the strength and popularity of A levels. Find out more in 'Building on a level platform'.