Stumped for words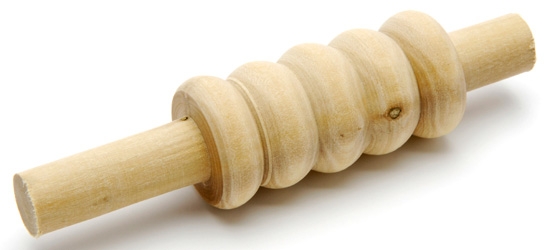 There are downsides to being feted in the national Teaching Awards, found Dennis Richards. Faith schools rows and hooligans he can handle. But the 'cool' quiz really hurt...
Winning a teaching award has to be the pinnacle of any teacher's career.
Sure, there's always the guilty feeling that others deserve it more. And it's a bit nerve-wracking wondering what the response will be like back at the ranch. Nobody knows your shortcomings like your colleagues. Only they know you haven't a hope in hell of mastering electronic registration at this stage of your career. Or worse, any intention of trying.
At the ceremony at the Palladium, you half-expect Jeremy Vine to ask whether there is any lawful impediment as to why you cannot be joined to your Plato (that's the award's name). In my case half the audience could jump up and protest that Harrogate is hardly as tough as Hackney. Or even Hull or Huddersfield for that matter.
Previous winners let it be known that it is a good idea to be immodest enough to have the standard acceptance speech ready...thanking all and sundry, this is for everybody, blah blah blah. In my case I landed on stage in front of Dame Kelly Holmes. Awestruck isn't in it. Roughly speaking (and that is not an idiom in this case) my words of acceptance can be paraphrased as "Sod everything else, can I have your autograph and will you do a speech day, please?"
Camelot apparently has consultants on hand to prepare lottery winners for the kinds of pressure that they will inevitably face. Probably all award winners should be provided with a similar service. Or awards should come with a health warning.
Cricketing hero Freddie Flintoff and Stuart Rose, chief executive of Marks and Spencer, would certainly agree. Freddie's storming performance in the 2005 Ashes series gained him an MBE. Within months his name had become less nobly celebrated for his nocturnal expedition in a pedalo. As for the following Ashes series... Best passed over in silence.
Sir Stuart was knighted in the New Year Honours list. M&S sales figures promptly tumbled. But even that paled into insignificance when Jeremy Paxman sent him an email to complain about his M&S briefs. The media had a field day. An ashen-faced Sir Stuart found himself asserting that, as far as he was concerned, Paxo had received adequate support and, appropriately for a BBC man, was swinging to neither right nor left.
Perhaps it's not surprising, therefore, that the newly-minted Plato had barely taken its place of honour in the school trophy cabinet before the fun started. The renewed attack on faith schools came first. Jim from the Yorkshire Post called to ask the new teaching award laureate for a comment. As head of a faith school I seem to be in the dock for past disturbances in Bradford, Burnley and B... everywhere else.
Two days later the Tories lambasted large schools. The spectre of hordes of ill-disciplined hooligans in huge concrete jungles was laid before the nation. Jim was on the phone again. He was clearly enjoying his new contact or, more accurately, his new contact's embarrassment. Since St Aidan's is one of the largest schools in the region I am fair game.
Whatever next? A week later I got my answer. Jim tells me, somewhat misleadingly, that the Bishop of Lancaster has instructed schools in his diocese to "abandon safe sex". Have we any plans to do the same? Sex and the church...I don't need a Camelot adviser to warn me to steer clear of that one. The Yorkshire Post then discovered we are not delivering five hours of PE a week and that we are not doing well at opera visits either.
Safer territory appeared to come in the form of a call from Shirley from Real Radio in Halifax. Admittedly I had been hoping for John Humphrys. Shirley, it has to be said, had little interest in the just-announced Children's Plan. An 'Is your teacher cool competition?' is what she had in mind. Questions about iPods, iPhones, iWash simply left me for dead.
I briefly came to life when asked the name of the first man in Genesis. I offered Adam; Shirley preferred Phil Collins. And guess which breakfast programme our students listen to? Not Today, that's for sure. They gleefully reprised my humiliation for days on end. Sorting out Paxo's gusset or facing Shane Warne would be a doddle compared to this.
Dennis Richards is head of St Aidan's CE High School in Harrogate. He won the Ted Wragg Teaching Award for Lifetime Achievement at the Teaching Awards in October 2007.
---
Want to have the last word?
The Last Word always welcomes contributions from members. If you'd like to share your humorous observations of school life, please email Sara Gadzik at leader@ascl.org.uk ASCL offers a modest honorarium.