Building on a level platform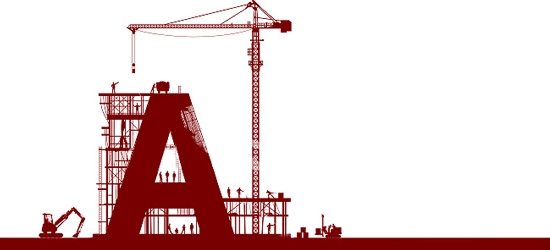 The Government is intent on expanding its diploma programme but failing to capitalise on the strength and popularity of A levels, says Geoff Lucas. The general diploma proposed by ASCL shows what could be achieved.
Am I the only one to be confused? Although the Government has recently published its strategy for 14-19 qualifications I am at a loss to understand what ministers' intentions are with regard to A levels. Everything so far, including the announcement in March that new extended diplomas are to be available from 2011, appears designed to undermine them. If that is really the agenda, then they should come clean.
First, in rejecting the Tomlinson vision of a series of inclusive and linked diplomas, the Government appeared to signal its preference for two distinct tracks for 14-19 year olds: the academic and the vocational. Then it introduced diplomas and decided to extend choice for young people by promoting the International Baccalaureate (IB). Whether this was to complement A levels or compete with them was never really clear.
Last October, the review of A levels (promised in 2008) was postponed until 2013. In addition three new diplomas (in science, languages and humanities) were announced. While initially welcomed by many as a bridge between two distinct pathways, it now seems likely that these three new diplomas will not draw on existing GCSEs, AS and A levels but will have new content developed. At a stroke, the bridge is destroyed. So too, is any possibility of co-teaching. The prospect of large numbers of independent schools embracing diplomas recedes even further. A levels and diplomas look set to be on a collision course.
The announcement about extended diplomas at the ASCL annual conference reinforced this. Instead of allowing the extension to be a single, additional A level (such as physics to extend an engineering diploma), the extension will be made up of further maths or English and additional specialist learning (each equivalent to an AS but with specially designed content rather than using existing qualifications).
Once again, A levels look destined to be excluded. Perhaps one should not lose any sleep over this. After all, this government (even more than most) seems prone to the law of unintended consequences. The more it does to undermine A levels, the more entrenched they are likely to become.
One easy and pragmatic solution would be to adopt ASCL's proposal for a 'general diploma'. In design terms this has much in common with the Government's own diplomas. However, its great attraction and strength is that it would bring existing courses and qualifications - GCSEs, BTEC and NVQs, as well as AS and A levels - into the principal and additional learning components of the diploma, rather than leave them out in the cold.
At a stroke diplomas would be inclusive, rather than exclusive. A levels would be secure, but so too would diplomas. As the ASCL paper puts it: "The general diploma would give the proposed diploma programme the marketing momentum that it currently lacks. Most importantly, the general diploma would avoid the head-to-head collision in the marketplace with GCSE and A level and bring a greater degree of certainty for schools and colleges planning diploma provision."
To paraphrase the Secretary of State, both diplomas and A levels would be the qualifications of choice. They do not have to be rivals. As the Ipsos MORI survey conducted for QCA (December 2007) into public perceptions of GCSEs and A level makes clear, "support for the A level qualification remains high amongst all audiences". If it comes to a showdown between the established and respected A level and the, as yet, untried and untested diplomas, it doesn't take a genius to know which will triumph.
It is disappointing that the Government's recently published 14-19 strategy document ignores the possibility of a diplomatic solution in the form of a general diploma. At the very least, we might reasonably have expected that it would come clean on what it really wants to happen to existing academic qualifications, as well as highly successful vocational ones such as BTECs.
It is simply not enough just to light the blue touch-paper, stand back and wait for the fall-out. Schools, colleges and young people deserve better than that.
Geoff Lucas is secretary of the Headmasters' and Headmistresses' Conference.
---
Further reading...
ASCL's policy paper on diplomas (April 2008) restates ASCL's general support for the diploma concept as a means of bridging the academic/vocational divide. It also sets out the areas in which ASCL has concerns about the practical issues of delivery and roll out. Finally it puts forward ASCL's proposal for a general, overarching diploma which would encompass GCSEs, A levels and other qualifications. Download a copy from the publications page at www.ascl.org.uk