Voyage of discovery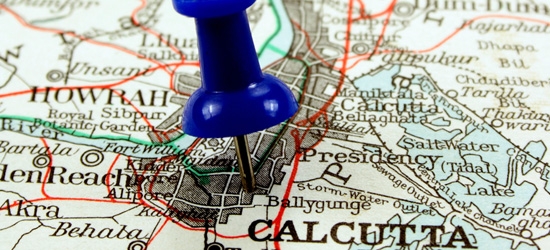 What was a secondary headteacher from Norfolk doing on the streets of Kolkata in the first fortnight of his summer holidays? Jon Platten describes how a noisy, smelly adventure provided him with new insights about teaching, a different culture - and himself.
The journey by Jeep from Kolkata airport to the city centre was the most exhilarating 25 minutes of my life; India explodes on the senses like Diwali fireworks.
Our driver had his foot on the gas and hand permanently on the horn as we wove our way at a steady 50mph past rickshaws, cyclists and overloaded blue and yellow buses. Every so often, we would dodge a random semi-naked man who was oblivious to the traffic madness that surrounded him in three lanes of highway on either side.
Kolkata, as Calcutta now likes to be called, has its own smell which, disconcertingly, we stopped noticing after a week. Initially, the dominant strands were traffic fumes, burning and human excrement.
My first glimpse of this world rushed past the window; people washing their clothes in the gutter, a solitary boy sleeping on the pavement, a man cycling with 40 chickens tied by their claws to handlebars and mile after mile of shanty town built directly over a rubbish tip with smells to match.
I was working with street children as part of a Baptist Mission Society (BMS) project in the city within spitting distance of the hostel Mother Theresa set up half a century ago.
Overwhelmed by curiosity
Teaching was certainly different. Without the formality, discipline procedures or resources available to us in the West, this was going to be a challenge accentuated by my having only a fleeting acquaintance with Bengali.
I could say "I don't know how to speak Bengali" and "too expensive" but these were phrases which would not get me far when overwhelmed by the flood of raw child-like curiosity which greeted us as we got on the bus the first day. I soon rued the fact that I had not learned phrases like: "Kindly remove your bleeding sore from the three metre exclusion zone around my Western body" and "I wouldn't swing from the luggage rack if I were you".
Bengalis have no concept of personal space. That is hardly surprising in a city where no one knows if the population is 12 million or 18 million. It is estimated that the inhabitants of Kolkata have, on average, only three square feet each. The succession of street children who boarded the bus saw it not as a form of transport but a challenging adventure playground. They are a very tactile people.
Our leader was Prodeep. Within a few days, I was in total awe of him. Unlike me, I suspect he has no development plans, governors meetings or Ofsted visitations to exercise him. Instead, every day of the year, with only two short holidays, he is to be found at 8am walking the streets of the poorer quarters of the city, where he rounds the children up on to the bus.
Then at the school he leads the assembly, teaches Bengali and maths, gives out the biscuits and milk ('breakfast') and ladles out lunch. He dresses the children's sores and gives worming tablets.
One day, when the fans were slowing, he stood on a plastic chair and simply installed a new switch. Electrician, caretaker, medic, surrogate father, social worker and teacher: this man is a saint.
Love and affirmation
For the street children, there is no right to free state education. Such a privilege depends entirely on where you happen to live and into what caste you have been born. In such an environment, several of our team were motivated by issues of social justice to help scratch the surface of such inequitable treatment.
Many of the children had almost nothing. On our first morning in the playground we were greeted by a lad who was startlingly naked apart from a band of string around his waist. He greeted all the new team with a reverse kick! In the face of such full-on nakedness, we could at least give love, attention and affirmation. Through assisting with English and maths, we could give a step up.
It took a while to understand what was meant by 'street children'. The streets are unlike anything I have seen in the West. The pavements are broad but rutted with the bricks and rubble lifted for use in primitive shelters of plastic and bamboo. On our first evening, we witnessed people sleeping on a table, on the roof of a car, in the roots of a tree, on a pile of stones and under a stash of rubbish on the edge of the pavement.
What can you bring back from such an experience to leadership of a secondary school in England? My school has many specialised rooms, technological equipment, salaried specialist teachers, desks, chairs and toilets. In Kolkata we were teaching children aged four to 14 in one lean-to building with a concrete floor which served as a desk, chair, dining table and bed for the sleeping babies.
The heart of learning
In England, we have attendance targets because not all families share a belief in the value of education. In Kolkata, smiling parents handed us their children each morning because they knew that education meant their children had a chance to live by some way other than begging or prostitution.
No wonder the older girls aggressively thrust exercise books our way asking for more maths problems, behaviour which I have yet to experience in my years of teaching in the West. And yet children are the same the world over; the boys fought, the girls sulked and fought harder. All of them revelled in any love or attention that came their way.
It reconnected me with the very heart of learning. To spend an hour with one boy helping him with his 1-10 in Bengali brought me back to the heart of why I went into teaching in the first place; not to spend an evening trawling through tomes on funding plans but to rediscover the thrill of seeing children learn.
On the streets of Bengal there was plenty to worry about: the harsh climate, mugging, pollution and not knowing where the next meal was coming from. But life continued. The experience showed me that whatever difficulties we may face and whatever privations students may suffer, they are nothing to the conditions endured by the smiling, no-nonsense, hard-working, joyful street children of Kolkata.
Compared to the previous year's summer holiday which had begun with a stay in a hotel in Cornwall, this was far more basic and demanding. In terms of being life-enhancing, however, there was no comparison. This was not just because, in the sweltering heat and far out of my comfort zone, I did not think about school at all.
Instead of lying by the pool, we were travelling on the bus in 97 per cent humidity. Instead of cream teas, we were on a diet of rice, rice and more rice. But instead of trying in vain to find respite from a stressful term in selfish pleasure, a deep sense of being involved in something productive and transformational was a by-product of 'sacrificing' those two weeks.
I would heartily recommend any ASCL member to do the same.
Jon Platten is headteacher of Alderman Peel High School, Norfolk.
---
Pension benefits
Teachers and school leaders who take a career break to volunteer overseas could be eligible for pension benefits, as announced by the government in March.
Under a three year pilot scheme, public service workers who volunteer in developing countries will have gaps in their pension contributions while they are abroad paid by the Government.
The fund will be available to volunteers leaving the UK between April 2008 and March 2011 for periods of volunteering of 7 to 24 months with VSO, Progressio, Student Partnership Worldwide, Skillshare or International Service. For details speak to one of these organisations, or contact the Teachers' Pension Scheme.
---
Find out more...
Anyone wishing to support this project can contact Subir Roy at gncem@cal2.vsnl.net.in