Skating on thin ice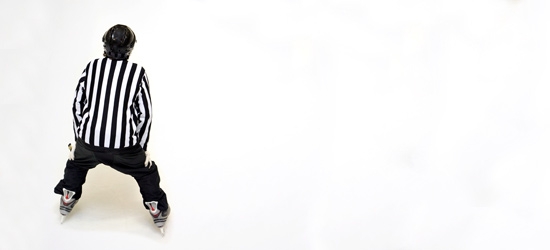 Schools are now responsible for educating students on fixed-term exclusions after the fifth day. But cost and lack of alternative provision means some heads are avoiding lengthy exclusions altogether. Martin Whittaker reports.
Litherland High School in Liverpool hasn't permanently excluded a student for over three years. But the new regulations on exclusions that came in last September are putting headteacher Jim Donnelly and the school's staff under increasing pressure.
The new rules made schools responsible for the education of students after the fifth day of a fixed-term exclusion. Jim cites the example of a disruptive student who was recently returned to Litherland High after a six-week trial at another school. "That gave us all a break. He's now back - he's been back for four days. And we've had to say to the authority, 'you had better sort something out, otherwise he's going permanently'."
With no alternative provision for beyond the fifth day the school is running out of options, he says. "It's cut back our scope - we can't make proper arrangements for somebody in five days. We already have an internal inclusion system, but you reach the point at which you have done all these things. You're talking about a small number of students and you have nowhere else to go." Earlier this year an ASCL survey of members found that the new regulations had already decreased the number of exclusions of more than five days by 15 per cent.
Around a third of the schools surveyed felt the new exclusion arrangements made it harder to discipline students, while two-thirds said the requirement for parents to take responsibility for their children in the first five days had no impact.
Schools also said that, in many cases, five days is not enough time to put mechanisms in place to help these students, particularly to make referrals to child and adolescent mental health services (CAMHS).
Jim echoes the point. He says a student who threatened someone with a knife ended up waiting five months to be seen by CAMHS.
Inclusion room
Some schools have tackled the new ruling by putting in place alternative provision. Winchcombe School near Cheltenham set up an inclusion room two years ago. The 480-pupil school is in a rural area near the Cotswold town of Winchcombe but a high proportion of its intake come from council estates in north Cheltenham.
Lindsey Cooke, the headteacher, says the school does its utmost to avoid permanent exclusions by working hard with parents and students.
"We have some year 9 boys who have very difficult home circumstances and for them an exclusion is putting them out into the community where I think they are at risk," she says.
"The inclusion room is a very good alternative to that and they do tend to respond very well to it. But it does depend on having the right member of staff.
"We have a teaching assistant in there who is very highly skilled. She has a very quiet way with them, but it's not a soft option. They work very hard when they're there."
Rather than doing an alternative curriculum, the students are set the same work as their classmates which helps them re-integrate when they return to the classroom.
The school is helped by a strong local authority pupil referral service, which picks up students from the sixth day at a cost of £39 a day. This year the school has had three students with exclusions of longer than five days.
But the five-day rule does make Lindsey think twice about the length of an exclusion. "If it's beyond five days, I know we're talking about something quite different in terms of the experience of the pupil."
Fakenham High School and College takes students from a large area of Norfolk with a range of backgrounds. It has an 11-16 site with 1,100 students and a separate post-16 college campus a quarter of a mile away with 350 students.
As well as a room on the main campus where disruptive students can be withdrawn for one lesson, the school also has a separate room on its college site for fixed-term exclusions, run by a teaching assistant. The facility has been running since September and is a success, says deputy head David Bishop. "It has dramatically brought down our external exclusion figures," he says.
Lever with parents
It has also helped put the school in a strong position with parents. "We can then go to parents saying we're going to exclude your son or daughter, but what we want to do is keep their education going. And we can do that by having them excluded, but still within the school site.
"I use that as quite a strong lever because often when you talk to parents about their son or daughter being excluded it's a really emotional discussion."
Alsager School in Cheshire has an arrangement whereby if they exclude for more than five days, the student goes to a neighbouring school. It sounds good in theory. But, says deputy head Jill Bristow, the excluded students don't usually show up.
What effect have the new regulations had on fixed-term exclusions? "It's meant that we exclude more people for only five days and no longer," she says.
"We don't permanently exclude many students, but we do have a few fixed-term ones. And we do have a few occasions when we are supposed to take students from other schools in our agreement. But we haven't actually had to cater for one yet because they haven't turned up."
Barlby High School, a specialist sports college in Barlby, North Yorkshire hasn't excluded any student for more than three days since the new regulation came in.
The school has the back up of home tuition - from the sixth day of an exclusion a member of its special needs team would go to the excluded student's house to set them work.
But other pressures mean the school is still reluctant to exclude for more than five days, says the head, Reverend Francis Loftus. "It really is a pressure and the cost of it is excessive," he says. "I would be unwilling to do more than a five-day exclusion now because of the cost."
The school is £250,000 overspent and is planning to get itself out of deficit over the next two years. "We have to be careful of anything that costs us money that we don't need to spend."
The situation is complicated by the fact that the school has around 80 14-16-year-olds taking vocational subjects at the local FE college for a day a week. So despite a student being excluded, s/he still continues going to college.
"We have had the debate in school that if a youngster is excluded from school because they have done something wrong, sworn at a teacher or something like that, they haven't done that at college," Francis says.
Diploma issues
This is likely to become a bigger issue with the introduction of the new diploma from September. Barlby is planning to offer the diploma in sport and leisure from 2010 in collaboration with FE colleges and neighbouring schools.
It raises the question of how fixed-term exclusions will work when students are moving between different schools and colleges. "If you study at one school and you're doing the diploma at another school, can you still go to the other school?" Francis wonders.
But a more immediate issue for him is the message the new five-day regulation sends out to teachers and getting the message across that 'providing education' means more than just setting work after the fifth day.
"Some of the staff feel that it is yet another softening of the system of how we punish children and it doesn't match the political spin the government is giving, which is that they have given heads more powers. They have, but at what cost?" Martin Whittaker is a freelance education writer.
Martin Whittaker is a freelance education writer.