Higher hopes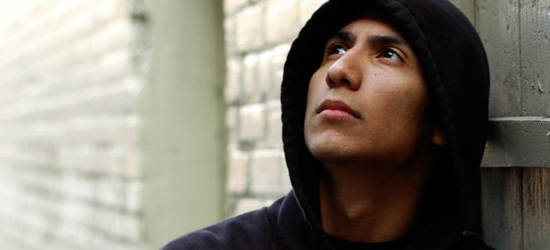 By 2010, the government aims to have half of 18-30 year-olds in higher education and wants more young people from disadvantaged backgrounds in particular to aspire to a degree. Philip Harley of Action on Access hopes that universities, schools and colleges will work together to raise aspirations.
This month, the National Council for Educational Excellence - set up by the government in 2007 - publishes its recommendations for widening participation in higher education. With the prime minister keenly watching the NCEE's progress, there are likely to be implications for all sectors, including HE, schools and colleges.
The government's target is for 50 per cent of 18-30 year-olds to be in higher education by 2010. In 2005-06, the figure was around 44 per cent. However, when the statistics are broken down by socio-economic groups, only 10 per cent of those from the poorest fifth of families have a degree by age 23, compared to 44 per cent from the wealthiest fifth.
A major stumbling block for increasing participation is this country's relatively poor progression rate into post-16 education, which continues to lag behind other OECD countries. In 2003, the last year for which full details of socio-economic breakdowns are available, 42 per cent of 16-year-olds obtained five good GCSEs including maths and English. For students from higher socio-economic groups, however, that figure was 57 per cent, for lower groups it was 31 per cent, and for those eligible for free school meals just 16 per cent.
Once students qualify with A levels, the numbers of those going to university is similar across all socio-economic groups. Therefore a key to raising participation is increasing aspirations at 16.
The aim of widening participation unites the entire educational sector. Universities need more students as the number of 18 year-olds declines; schools and colleges need to improve attainment and progression; young people need more skills; and the UK can scarcely afford to waste talent. Even without the business case there is a strong moral argument for tackling the inequality.
Full-time university will not be the best option for all young people. Some will benefit much more from work-based or other practical/ vocational training, for instance. What is important is that as many young people as possible should have the choice to take their education on to the higher level if they are likely to benefit in terms of improved career and life opportunities.
So what can schools and colleges do to increase aspiration among those groups who traditionally regard university as beyond their reach?
Exposure to HE life
Giving students a taste of university life and work is key. Exposing young people to an HE environment enables them to see for themselves a little of what it entails and can be crucial in overcoming the sense of alienation or not belonging that some young people . particularly those with no family history of HE . may feel. Most universities offer some or all of the following:
visits to university campuses

summer schools and other residential experiences

master-classes with university lecturers

open days

mentoring schemes

student ambassador schemes

sending HE staff in to schools and colleges to work with students as part of an agreed programme
Master classes, for example, target school students who show a particular interest in a subject and are often delivered as part of a gifted and talented programme. The University of Westminster runs a number of pre-entry activities including master-class workshops which are delivered jointly by FE/HE staff. Mentoring schemes bring HE students into schools and colleges, aiming to raise aspirations of the younger students. The HE students are often individuals who are considering teaching or a related career. The schemes are usually organised by universities and other HE institutions who will pay for mentors to be CRB checked.
There is also a newly expanded Student Associates Scheme which will come under the auspices of Aimhigher. It will involve university students from disadvantaged backgrounds working with a similar cohort of school students to spark their interest in HE.
Introducing academics and HE styles of learning into schools to support the curriculum is another way to dismantle the barriers that some young people find overwhelming. At the University of Essex, many university departments provide subject-related talks and activities to local schools and colleges. The department of mathematical sciences, for example, links with schools and colleges to increase the number of students studying AS and A level maths and further maths.
To be truly effective in the long-term, interaction between schools, colleges and HE needs to entail more one-off activities. Strategic partnerships between schools/FE colleges and universities and other HE institutions are seen as crucially important. Ministers believe that these formal links will go a long way towards increasing the number of students from disadvantaged backgrounds who gain a place.
At Sheffield Hallam University, the Associate School and College Partnership (ASCP) was established in 2005 to develop long-term relationships with schools and colleges to support progression to higher education. It has just over 100 members, which are 11-19 institutions and colleges.
The university's compact scheme offers mentoring and interview preparation to students in partner institutions and students progressing to the university from a partner institution receive the Hallam access bursary, worth £300 each year.
Each partner institution has a single point of contact within the university and provides a senior member of staff as a contact for the university.
Aimhigher
Many of the initiatives and activities above will be orchestrated under Aimhigher, set up by the government to ensure that everyone is aware of the benefits of HE and of the range of course options on offer.
It is a partnership of higher education institutions, schools, colleges, local authorities, Connexions, local LSCs and many other bodies interested in encouraging progression. The programme has just secured funding of £239.5 million for a further three years from August 2008.
Guidance from the Higher Education Funding Council for England (HEFCE) for the next phase of Aimhigher calls for the programme to improve quality and depth of links with schools and colleges and to support schools' plans for personalisation of the curriculum.
For schools and colleges, it is preferable to have a member of staff dedicated to managing involvement in the programme. In the past some have been given Aimhigher funding to do so although this is less likely in the future.
Contacting the local Aimhigher area lead is the best way to start. Nearly all areas have websites or details can be found on www.direct.gov.uk/en/index.htm
We would recommend that schools ensure that what is happening is known by all staff and included in the school development plan.
There are many good examples of how Aimhigher is working around the country. In a survey of teachers in the south west, almost all said Aimhigher had increased awareness of opportunities and had encouraged students to aspire to HE.
Interestingly, teachers also perceived Aimhigher to have been significant in building self-confidence so that students became motivated to study once they believed they had a chance of achieving HE entry. Bringing school students into contact with current HE students through mentoring programmes, taster days or campus visits was considered particularly powerful as it helped to show that 'people like us' can progress to HE.
Planned progression
Action on Access has supported the setting up of a Higher Education Progression Framework. The desire was to move from a series of one-off activities to a planned progression which supported the learner's journey from school to HE.
The activities offered by Aimhigher, higher education and guidance bodies are therefore linked to learning outcomes and different key stages, enabling students to see both the relevance of an activity and how it might help them gain a university place.
Crucially, the framework can only be delivered in partnership. Ideally schools and colleges will incorporate it into their existing programmes for career education and personal and skills development. It enables schools to meet the personalisation agenda through distinct activities for targeted learners while providing all with opportunities. The framework can be found on the Action on Access website (see below).
However much universities and funding bodies do to support schools and colleges, the only sure way to ensure that we improve the life chances for young people from poorer backgrounds is to embed widening participation policies and actions in the curriculum. This is much more likely to happen when senior management is actively committed to widening participation and willing to build and sustain links with key people in universities and other HE institutions.
Phil Harley is schools adviser for Action on Access, the national coordination team for widening participation in England funded by HEFCE. See www.actiononaccess.org
---
The third degree...
For guidance on targeting students who might benefit from widening participation measures see www.hefce.ac.uk/pubs/hefce/2007/07_12
---
Positive partnerships
Schools around Bradford and Leeds have developed a closer partnership with the University of Bradford by becoming Associate Schools of the university. In the first stage, in 2006, the focus was on nine schools in Bradford and Calderdale but this has since expanded to include 13 schools.
Being an Associate School involves a formal agreement between the university and the school setting out a number of key principles, which are then developed into an annual action plan with a review mechanism.
These might include:
the school using the university logo in promotional material

greater use of university students in the school

a programme of lectures in the school

giving staff at the school access to the university library

university represented on school governing body

school staff receiving a discount from regular courses at the university

pupils providing focus groups for university market research on new course areas

supporting the school's staff development programme

appointment/identification of a partnership tutor in the university for each school
The heads meet with university staff three times per year to discuss progress, policies, strategies and actions.
Students at the Associate Schools make up over 86 per cent of attendees at the university's Junior University, which provides free study support for years 10-13 on a Saturday morning.
A recent study showed that 95 per cent of Junior University students achieved A*-C at GCSE and 76 per cent at A level. The number continuing in post-16 education is 97 per cent.
---
Getting from A2B
The University of Birmingham has been actively engaged in partnerships with local schools and colleges through the Access to Birmingham (A2B) scheme since 2000. A2B is now expanding across the Greater West Midlands.
The scheme supports applications to the university from able individuals who have encountered disadvantage - whether social, educational or personal - and for these reasons may not be predicted to receive standard entry offer grades. Eligible students receive a reduced entry offer of up to two grades at A level or the equivalent.
In order to receive their lower entry offer, students need to prove their commitment and academic ability by completing the university's Higher Education Learning Module (HELM). This consists of three elements to help students make the transition to university: an online writing skills module, a student shadow day and an academic assignment set after summer exams are completed, just before the student enrols at the university.
Partnership between institutions is key to making the scheme work. Officers from the university's Outreach Office visit local schools and colleges to ensure that teachers and potential applicants have a good understanding of the scheme.
In accordance with HEFCE targeting guidelines, contacts are focused on schools in areas of socio-economic deprivation where achievement is below average.
An A2B coordinator is appointed in each partner school to advise students on their applications and very often the coordinator becomes a key contact for other outreach events. A2B coordinators take part in the university's Teachers Advisory Board and have helped organise focus groups of students to develop the transitional elements of the A2B scheme.
Partnerships have also been strengthened by an alumni funded scholarship for A2B students who achieve the standard entry grades required for their chosen course (rather than the reduced A2B offer) and successfully complete the HELM.