New directors at ASCL headquarters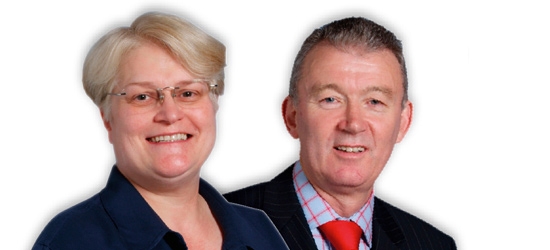 Two familiar faces joined the staff at headquarters on 1 September.
Rosanne Musgrave took up post as membership services director, fulfilling the role that Bob Carstairs held before his retirement in July. She oversees the work of the hotline staff, regional and field officers and team of in-house solicitors.
Rosanne has worked for the association since 2000, first as a field officer and then as regional officer for London and the Home Counties. An English teacher by trade, she taught in four schools in London before becoming a head in 1989. In 1999, she was president of the Girls' Schools Association.
Malcolm Trobe was appointed to the new post of policy director, following his retirement from headship in August. He will concentrate on developing ASCL policy and represent ASCL's view to government and external agencies, especially on funding and pay and conditions.
Malcolm had been head of Malmsbury School in Wiltshire since 1991 and part of ASCL's presidential trio for the last three years, serving as president in 2006-07. He will keep his position on the Learning and Skills Council Board, to which he was elected last year.
ASCL also welcomes five new regional officers in England this autumn and is looking forward to introducing you to them in upcoming issues of Leader. They are:
Mark Dawkins, South East

Malcolm Dawson, North East

Sam Ellis, Yorkshire and Humber

Richard Tanton, London

Richard Warrilow, South West