Build it, and they will come...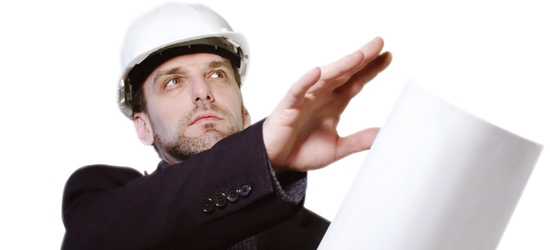 Since April, Andy Yarrow has been principal of a new academy that opens in September 2009 for 162 year 7 pupils. In this new diary section of Leader, he will report back once a term on his reflections of a school with no building, no children, no teachers and no parents.
The question I have been asked most over the past term is "What on earth have you been doing if you've got no pupils, teachers or parents to worry about?"
"And no buildings", I add. When I then suggest that I have been as busy as I ever was as head of a comprehensive school of nearly 1,500, I am met with doubtful looks. So what have I been doing?
When you are the only member of staff working for an organisation that doesn't really exist, you do absolutely everything. Over the past term I have set up administrative systems, email and telephone accounts, had headed notepaper designed and printed, appointed a PA, written letters of introduction to anyone and everyone, written a prospectus, planned curriculum and staffing structures, visited local primary and secondary schools, dealt with enquiries from prospective parents, started designing the uniform, planned open evenings, written content for the website, been interviewed for local newspapers, and so on...
It is strange working with only a PA when I have spent the previous ten years as part of a leadership team. Things that I would have checked with a colleague in the office next door suddenly become decisions I have to base on nothing but personal intuition and past experience!
That said, I have a very supportive and experienced team of sponsors, who are unusually hands on. I also have consultants and designers working on aspects that in previous schools were simply done in house. For example, my previous school's logo was designed by a Year 9 girl in an art lesson. She got a book token for her efforts. This time, a professional design consultancy have been paid thousands to design the logo. As it happens, I like both of them!
Of course, there have been a number of opportunities that I have never been afforded before and have significantly changed my perspective.
I have visited around 15 local primary schools, where I have been shown around by pupils and talked to year 5 children about the new academy. Needless to say, I have been humbled on many occasions by the behaviour, the focus on learning, the intelligent questions posed by the pupils and their often infectious sense of humour.
I have had the luxury of spending time with a wide range of key people in the community, discussing my vision for the academy as well as their ideas and concerns. This opportunity to engage with stakeholders has been invaluable.
The chance to start up a brand new school from scratch, growing by one year group at a time, is clearly an immensely exciting opportunity. Innovations that could take years of negotiation and careful implementation in established schools - an integrated curriculum, vertical tutoring and a virtual learning environment - can be built into the very foundations of the school. But equally one has to guard against innovation for innovations' sake.
So what have I been pleased to get away from? Lunch duty in the rain, perhaps. Stroppy parents and post-exclusion meetings, definitely. And my work-life balance has undoubtedly improved.
But there are lots of uncertainties that could cause sleepless nights. What if no pupils apply for places? What if the new building isn't ready in time? What if we can't fit in the first year's temporary accommodation and the children start to climb the walls? What if no teachers apply to work at the academy? Good thing I am an eternal optimist...
Andy Yarrow is an ASCL Council representative for London and previously head of a London comprehensive school of 1,450 students.