'Til death do us part?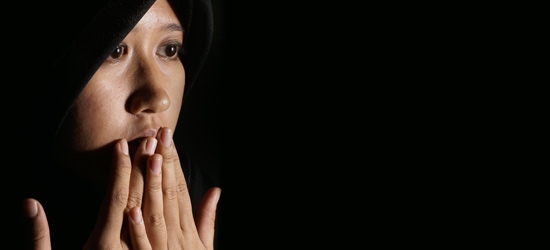 The statistics speak clearly: the government's Forced Marriage Unit (FMU) handles approximately 5,000 enquires a year and repatriates about 400 British subjects at risk of or who have been forced to marry against their will.
Over the past year, these numbers increased by 50 per cent, and yet this issue remains vastly under-reported.
The majority of individuals dealt with by the FMU were aged 15-24, and 42 per cent were minors, some as young as 10 years old. At Karma Nirvana, which is a proactive organisation that helps victims and survivors of forced marriages and 'honour'-related crimes, we are receiving record numbers of calls for help from children and young people.
Most alarming to me, a Home Affairs Committee report into domestic violence, forced marriage and honour-based violence in 2008 showed resistance from some schools and local authorities to engage with the issue of forced marriages.
The DCSF surveyed schools in areas identified as having high incidents of forced marriage, to see what information was being passed on to students.
Although it confirmed that some schools were proactive in displaying materials, others were reluctant to address the issue for fear of offending parents and the community. These responses echoed the experiences of projects like Karma Nirvana and others trying to engage with schools and colleges.
This is not good enough. Forced marriages are a serious matter for child protection agencies especially when families are using power, bullying and intimidation to control young people.
Families that operate within an honour system often view education as a threat. These young people are robbed of the right to integrate freely within a British society that embraces education and independence.
Whenever schools and colleges tip toe around matters of cultural sensitivity for fear of upsetting parents or the community - accepting forced marriages as part of the culture - they are putting young people's lives at risk.
I was one who got away. At the age of 14, I was expected by my family to agree to a forced marriage. I watched my elder sisters before me taken out of school as minors, often missing months of education and returning as someone's wife - yet no one blinked an eye at our British school.
That was 28 years ago. Are children and young people still missing from the classroom or school rolls with little question or investigation? The answer is a resounding yes, so why are more questions not being asked of their whereabouts?
Many young victims tell us they were at home praying someone would ask of their whereabouts and search them out, but too often schools and colleges accepted excuses from families who collude to keep agencies out.
Victims describe themselves as becoming invisible - becoming further isolated, not aware of any support and feeling that they have no choice but to marry someone chosen for them.
The Forced Marriage Act will become law in late autumn 2008, placing the guidance for agencies - including educators - on a statutory footing as a provision of the act. I urge schools and colleges to support the implementation of the guidance, in order to prevent and protect young people from forced marriages.
I recognise that tackling forced marriages head on may be difficult for schools and colleges. However this is an area where we need to build the confidence of teachers, many of whom I believe want to do what is right - but may not know how to help.
Anyone involved in child protection or pastoral care will need the skills to identify cases, symptoms and signposts if they are to save lives.
It is important to ensure that heads, principals and deputies give out a strong message of the unacceptability of forced marriage thereby developing a culture of confidence. The message is clear: cultural acceptance does not mean accepting the unacceptable. In the words of Mike 0'Brien: "We must not allow political correctness to lead us to moral blindness."
I would ask all schools and colleges to wake up to the important role that they can play in reducing the isolation of potential victims and recognise how the wrong response - contacting the parents or offering mediation - could seriously put pupils at further risk.
My plea is that you invite us to speak in your schools and colleges, engage with survivors who were once young victims in schools and make this part of your PHSE programmes. Be part of the solution by creating a culture of change in breaking the silence.
Jasvinder Sanghera is director of Karma Nirvana, an organisation which helps victims of and campaigns against forced marriages.
---
Further reading...
For educators
Help for victims
Karma Nirvana 01332 604098

Honour Network helpline 0800 5999247