Busier business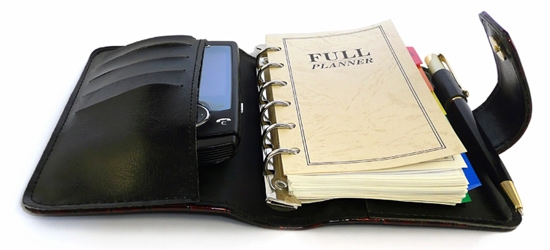 Forget counting the dinner money. Valerie Hopkins demonstrates that a business manager's day can be every bit as var ied and stressful as the teaching members of the leadership team.
Arrive at 7.45am. Senior leadership team morning diary meeting - 20 minute catch-up on everyone's priorities and the day's meetings. Quick check with cover manager about the day's staff absences and cover availability.
Whole staff briefing introduced by the professional development co-ordinator then the gifted and talented co-ordinator describes the course he recently attended.
Duty before school - it is raining. Why do today's young not appear to possess umbrellas? Or gloves?
Greet cover supervisor coming to do a day's trial - hand her over to cover supervisor co-ordinator.
Quick chat with PA. How is she getting on with staff contributions to the new staff handbook, have county legal department approved the contract for the new minibus and has she got the school trip information packs ready for the three big school trips over October half-term? Go through the post and catch up on correspondence.
Link meeting (once a fortnight) with curriculum leader for English. We discuss intervention target group at KS4, coursework, the ICT needs review, and, as always, staffing - mainly maternity cover in the remarkably fertile department that is English. If they are not on maternity leave, they are on paternity leave.
Phone call from county internal audit. We are to have a topic-based audit three weeks hence on payroll (we do our own) and school transport.
Meeting with county health and safety officer following a staff complaint. I leave her with the curriculum leader and facilities manager to carry out an inspection into workshop dust and local exhaust ventilation for which, happily, we are fully certificated and up to date.
Core leadership meeting: recruitment, pastoral structure, inclusion, development plan. Leave the meeting for ten minutes to receive feedback following the health and safety inspection.
Meeting with our Relate counsellor and head of service re the Time for You service they deliver for pupils and the new service for staff. Brief discussion re child protection referral system prior to Relate meeting with child protection officer.
Return to work interview with staff member returning after two weeks' illness. Take call from a local head about county ICT contract for learning platform. How had we managed to get out of it and did I think he could do so too?
Call back a governor from another local school about memorial garden.
Lunchtime: grab a help-yourself salad. Standing in the dining room makes you a target for staff. Today it included advice about the county's subsidised 'buy a bike' scheme, a grumble about the female staff toilets in the admin block and permission for time off to attend a wedding in the USA.
Before afternoon school starts, manage a five-minute catch up with the curriculum leader about health and safety inspection.
Call into the learning resource centre (LRC) on the way back to my office to ensure the lunchtime rush has cleared. A newish LRC manager has increased the LRC appeal to pupils and it is heaving at break and lunchtime.
Meeting (four staff) to confirm way forward for virtual learning environment (VLE). Hear then discuss recommendations re selection of platform, staff implications, implementation planning for departments. Fit in HR and safer recruitment interviews for a teacher of geography post - five candidates at seven minutes each.
Time for catch up on paperwork. Go through new build meeting agenda with PA, look over plans, check through amendments to pay policy ready for governors' committee (next day). Glance at my in-tray and decide to dedicate a day of half-term to working through it. Budget meeting with finance officer - only time for about 20 minutes - another one tomorrow, and the day after.
At end of the school day, see potential cover supervisor. How did it go? Quite well, thank goodness, as the field of potential cover supervisors is diminishing. Make an offer. Then realise that she may have been given well-behaved groups only. Have I been too keen to secure her services?
Chair school improvement group meeting. More paperwork, emails, phone calls to county HR, about financial assistance for school trip, chat to timetabler about KS3 curriculum and impact on KS4.
Read through the facilities manager's three-year lettings marketing plan and income forecast and make a few notes for a meeting the following day.
Ring the chair of governors to arrange time to meet about the new build.
Assemble papers to take home - mostly staffing budget and deployment planning spreadsheet tonight, plus a list of policies that are due for updating, including one that I am currently under pressure to produce - stress. How apt. Home at 7.15pm.
Valerie Hopkins is business manager at Stratfordupon- Avon High School.