Stop the pigeon!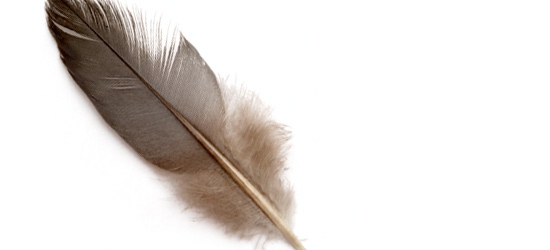 There are moments throughout your career when you sense you have arrived at the pinnacle of your profession. As a new deputy it came when I found myself measuring the heels of students' shoes to see if they were below the requisite 4cm.
As headteacher the moment of realisation came when I was sitting with local area partnership members at 9pm debating the plans for the management of the public toilets in the town.
I do really value our involvement in that group, which represents all sorts of stakeholders for the local community. But neither my PGCE nor master's degree in education management covered public waste facilities.
As a demonstration of our commitment to working with our community, we entered a stall in last year's local Christmas fair. This could have been a very pleasant experience had it not been for the gale force winds howling up the main street after coursing their way across the North Sea.
As a result, our stall, held down with containers of soup blagged from a nearby kitchen, was half gazebo and half low-cost airline.
Trying to raise my body temperature above zero, I braved the elements and made my way around the stands. The community hospital was doing a raffle and I dutifully bought some tickets.
Three days later, almost defrosted, I received a call saying that I had won a prize and would I like to go round to the hospital to collect it.
Wonderful, I thought, they could check me out for hypothermia at the same time. I greeted the manager and watched avidly as he delved beneath the counter among the bottles of single malt and boxes of Belgian chocolates. A bottle of moisturiser was enthusiastically handed to me and I left somewhat less than ecstatic.
However, invited to an old friend's 50th birthday party just a few days afterwards, I was keen to apply all the moisturiser I could get my hands on, particularly as he seemed very curious as to my state of baldness. I got the sense he was inviting people who had aged worse than him in order to appear more youthful by comparison. The moisturiser came in handy.
As headteacher, I fully expect to boost my sagging vocabulary with any number of acronyms. But my lexicon was bizarrely extended when I found myself holding a serious conversation with fellow members of the leadership team about the relative merits of "internal or external halyards".
That specialist sports college flag has to have somewhere to go after all ('halyard' being the rope by which a flag is hoisted).
This conversational quirk was particularly marked as at the time a deputy was wearing a lanyard. His immediate challenge was to come up with a limerick involving both words, a task which - as an English graduate - he found insultingly simple.
As head, my teaching ability is in decline but, having prided myself over the years at developing the skill to make even the driest parts of the history of the Weimar Republic interesting, I was alarmed to find my lesson disrupted by a new and unlikely source.
A pigeon, clearly impressed with our league table standings, had come to make its home just outside my classroom and there cooed incessantly.
Each time I tried to encourage the bird to safety, mouse mat in hand, it flapped, making itself bigger and less able to escape. Eventually we succeeded, and still I completed my observation form. Who said that men can't multi-task?
Following the government's announcement of the National Challenge, I returned from taking assembly to find out that at lunchtime we would have a visit from our local TV news reporter. His line was allegedly that the government's list took no account of value added - like many such schools, ours is very high, putting us in the top 100 in the country.
A 10-minute interview was whittled down to 10 seconds when it sounded like I was saying what a marvellous new initiative the government had come up with and I looked forward to implementing it with gusto.
If the Spanish Inquisition really were to burst into my office threatening me with their two - or was it three? - secret weapons, I would not bat an eyelid. I would simply ask them to wait their turn behind the TV cameraman, flying gazebo and cavorting pigeons.
Jon Platten is head of Alderman Peel High School, Wells-next-the-Sea
---
Want to have the last word?
The Last Word always welcomes contributions from members. If you'd like to share your humorous observations of school life, please email Sara Gadzik at leader@ascl.org.uk ASCL offers a modest honorarium.