Ticking all the boxes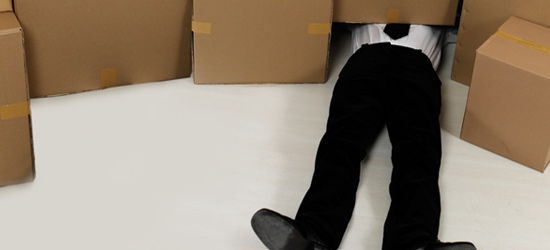 For those unfamiliar with 'transformational pedagogy', Carolyn Roberts, a veteran of two rebuilds, offers advice on how to stay sane during the process.
For the long-overdue opening of the new Scottish Parliament building in 2004 poet Edwin Morgan wrote: "We give you this great building, don't let your work and hope be other than great when you enter and begin."
School building projects typically take less time than the seven years to complete Holyrood so it has been my good fortune, since 2001, to be head at two schools being completely rebuilt. Both were collapsing split-site buildings. One was a 900 place, 11-16 estate school taken over by the Church of England, the other a successful 1,500 place, 11-18 mixed urban school in Durham, one of the last old-fashioned local authority 'design and build' projects.
I am singularly unsuited to being in charge of building anything. I find plans hard to read and fidget a lot in meetings. Fine detail makes me doze off or make fatuous remarks and I'm only really interested in the colours, the graphics and the toilets.
However, two new schools now stand on the site of collapsing buildings and a technically inept headteacher has learned a few things which might help others who prefer pottering about how to get results up to being trapped in a room with people talking about 'transformational pedagogy'. Here are a few things I've learned.
Don't do it yourself
Managing a building project is too big to be added on to anyone's job description, certainly not the head's. It can be tempting to think it will be a big fun job - but someone one day will need to decide where all the plug points should be and then check they're there. In the time it takes to clear a space in someone's diary, plugs will have been installed in the most bizarre places.
I wanted someone I trusted to run the rebuilding who was accountable directly to me. The ideal is to second someone completely at the start or beg to buy someone - an obsessive completer-finisher is good. If you can, persuade funders to download some project money. The operations manager doesn't have to be a member of the leadership group but does need constant access to the head - I don't go anywhere or agree anything without him.
It took me a while to learn to delegate authority, meet frequently and intervene only when I had to. If the ops manager isn't a teacher, you will need to keep explaining the ways of teachers. They're not obvious and s/he needs to be able to talk with, cajole and instruct staff without collateral damage.
Know what you want
Your school plan will be good enough for the job - if not, someone will have been good enough to tell you. That should be what informs the new building, not spurious 'visioning' guidance produced by non-educators to justify wacky school design. Innovation is fine if it arises from your planning and vision for the school but not if it is a tick in someone else's box. If you want classroom walls, insist that you get them.
Keep an eye on ICT
We found the ICT process eye-wateringly complicated and ridiculously centralised. You may need to tussle with it. If the school can give the best ICT brain it has the time to work with future providers, you may possibly not end up with worse ICT in your new building than you have in your old one.
Keep going
Each year has its own challenges and the school as a community will be there irrespective of the building. Some of the students in our school had left by the time we moved to the new building, so it was irrelevant to them. I needed to make the effort to prioritise learning and resist wholesale change - children and most teachers needed stability and moving was sufficiently exciting for everyone. Adolescence brings drama enough without uncertainty at school.
Consult widely but sensibly
Everybody loves a new plan so children, staff, governors, parents and the local community were keen to be involved to start with. I found that most people lost interest in the gap between the announcement of rebuilding and the foundations being laid.
When a consultant demanded that I arranged a meeting for all middle managers for a whole day, I told them clearly and firmly why I wouldn't do it today, tomorrow or ever. However, sending useful students to meetings worked well. If someone in the sixth form knew more about lighting than the head of drama, we sent them both.
Understand the command structure
Heads learn quickly whose phone calls to take and which meetings to attend along with the ops manager. Business practices reign for the companies involved - they knew who I was, so I tried to reciprocate. The ops manager knew everyone. I tried very hard not to get too cross too soon but the occasional shirty or sorrowful letter was needed. Contractors appreciated invitations to concerts and carol services and it helped them know the school's quirks. Jobs in the private sector are a whole lot less secure than ours. Their determination is pretty impressive, as is our capacity to do 40 jobs at once.
Don't expect everyone to be happy
Some staff were irritated, sceptical, anxious or reluctant about the rebuild so I tried not to be annoyed when someone referred to 'that new school you're building.' Inevitably some will be disappointed by the new facilities being offered and some will have less space than they're used to. Everyone will have to chuck out much-loved rubbish and other nesting materials. Worksheets from the 70s had to be prised from some teachers' hands. They won't do it unless they're kindly persecuted. Smile a lot.
Some of the process will drive you mad
BSF is unbelievably jargony. Some people like that. I don't, so I insisted on being spoken to in plain English. The operations manager learned the other language and translated for me. I tried not to be rude to people who didn't know what they were talking about because no one has explained the jargon to them either. Ex-educators should know better than that and be able take what's coming to them.
Plan the move obsessively
I tried to leave nothing to chance - thinking about what we relied on every day for the maintenance of good order and successful learning. That included circulation, duty teams, communication, and expectations. As ever, time spent on toilets is never wasted. Written reminders of even the most obvious new processes helped to reassure - most people knew the new building much less well than I did. We also made sure to tell parents well in advance.
Pay attention to history
Look at what you're leaving and bury it gracefully. Most people will be glad to see the old building go. However, we tried not to rubbish the past but took some reminders with us - names, things, traditions. Adversity at times in the past brought the school strength. We might need that experience again one day. "So now begin. Open the doors and begin ..."
Carolyn Roberts is head of Durham Johnson School, which will be opening its new building in April 2009.