Growth strategy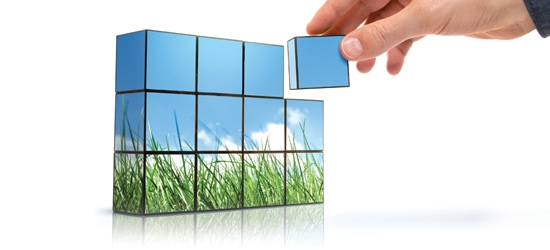 Partnerships will only flourish in the long-term if school and college leaders can commit to them - and commitment comes through ownership, not imposition, says John Dunford.
The theme of this year's annual conference is 'achieving more together' with a strong emphasis in the seminars and platform speeches on the way in which ASCL members are working together, and with other partners, to improve schools and colleges and to increase the life chances of young people.
Achieving more together is, of course, the title of the book published by the association just over a year ago, which has had a significant impact on the policy of central government.
Author Robert Hill set out a compelling case for collaboration and partnership as the basis for government policy to raise achievement, increase opportunities for students and staff, and improve the care and wellbeing of young people. The theme of partnership has since been taken up by the DCSF in its paper on 21st century schools, which will shortly become a white paper on the future of the school system.
ASCL has long campaigned for a shift in education policy away from the culture of competition which prevailed from the mid-1980s to the end of the century. This culture still drives policy through league tables and other measures focusing on the performance of the individual school or college and invites comparison - sometimes on the basis of invalid statistics - between neighbouring institutions.
Instead, ASCL seeks a move to a culture of collaboration, in which the main policy drivers - funding, accountability and admissions - actively promote partnership working between institutions.
School-to-school support
National policies on 14 to 19 provision and dealing with hard-to-teach young people are already based on collaborative working; indeed the government insists that these policies are delivered by groups of schools and colleges and not by individual institutions acting alone.
Federations are encouraged by ministers, especially where performance is judged to be poor. School-to-school support is the platform on which school improvement projects are based, especially through the work of the excellent National Leaders of Education and National Support Schools scheme, which ASCL helped the National College for School Leadership (NCSL) to devise. The success of the London Challenge, recounted in Achieving More Together, was strongly rooted in the notion of one school helping another.
The Specialist Schools and Academies Trust has long championed collaboration through its Raising Achievement Transforming Learning (RATL) project; its work with ASCL and Professor David Hargreaves on personalising learning, which depends on schools learning from other schools; the Engaging Parents Raising Achievement (EPRA) project which shared a great deal of good practice; and the networks of schools with similar specialisms.
The Youth Sports Trust, which has created a very effective network of specialist sports colleges, has recently published Ahead of the Game containing examples of collaboration between member schools.
Government approbation of partnership working is to be welcomed but this brings with it a danger that it will begin to regulate, and even define, partnerships more than it has done in the past.
A role for the LA
If partnerships are to be effective, they must be defined, owned and led by the schools and colleges themselves - not by central government, nor by local government, though local authorities have a major role to play in this.
When Steve Munby, now chief executive of NCSL, was director of education in Knowsley, the borough was at the bottom of just about every league table. So he decided to do things differently.
A partnership of all the local secondary heads was formed with the local authority as a member, too. He brought to the partnership the local authority's school improvement resources but it was the heads who led the group that decided how the money should be spent. In other words, the local authority enabled and empowered the partnership and the schools took the lead.
Only with that type of bottom-up approach to partnership working will heads be willing and able to give the time and commitment necessary for success. When the white paper on 21st century schools appears we shall see if the government has resisted the temptation to tell schools and colleges exactly how partnerships should be conducted.
The clause in the 2009 Education Bill - grandly titled the Apprenticeships, Skills, Children and Learning Bill, though the acronym has nothing to do with this association - that all schools must have a partnership with one other school contains the right sentiment, but the wrong approach. This will invite a tick-box approach to partnership, which is the opposite of the bottom-up collaboration that is needed.
Sustainable partnerships will only grow if school and college leaders are committed to them - and commitment comes through ownership, not imposition.
This year's conference marks the third anniversary of the other ASCL publication written by Robert Hill, Leadership that Lasts, in which the association set out ten principles of sustainable leadership. They were:
believe in the power and purpose of learning.

want the best for all the young people in the area.

command authority, but use that authority wisely.

share and foster leadership.

build and sustain a learning community.

practise intelligent accountability.

balance short- and long-term goals.

renew yourself.

work closely with governors.

communicate, communicate
These principles remain as valid a set of aims now as they were when the book was published in 2006. The second of them is the moral purpose behind ASCL's support for partnership working: the notion that we are not just leaders of our own institution, but co-leaders of education in our area.
The first, and most important, principle is rightly the focus on learning that is at the heart of every successful school and college. In the wider world of children's services that we now inhabit, that focus must not be lost if success is to be sustainable.
The focus on learning extends beyond the students to the staff and the leaders themselves, because only by professional renewal of all the staff can a learning institution ensure that it is doing the best for its students. All leaders should ask themselves honestly if they are taking enough time to renew themselves and to learn about good practice elsewhere.
Being an innovative leader does not mean that you have to think of all the new ideas. Indeed, few of us have more than one truly new idea in our leadership careers. Innovation can equally validly be the process of taking successful ideas from one place and adapting them to the circumstances of one's own institution.
Trusting others
Increasingly, as partnership working increases, the need for distributed leadership grows. This means more than sharing out the jobs more widely; it is a deeper sharing of responsibility and accountability, creating a leadership team that goes far beyond a small group of senior people. It takes a high degree of trust to distribute leadership to all staff, as the best institutions do, but trust - allied to intelligent accountability - is a sine qua non for sustainable leadership.
The moral purpose and the sustainability of success demands a good balance of short- and long-term goals. Yes, this year's 16 and 18 year-olds are important and it's right to put extra resources into ensuring that they achieve their potential, but that must not be done at the expense of younger students, whose future achievements depend on the extent to which one year's success in an institution builds on that of previous years.
In any list of ten attributes of a successful school or college or company, communication is always at the heart of sustainable leadership. As ASCL members may have heard me say often, good leadership is 10 per cent action and 90 per cent communication.
Communication is a personal thing and I hope that you feel that your association puts sufficient emphasis on communication with you. Equally, communication that feels personal to every member of your school or college - the constant emphasising of the small and large things that makes up the ethos of an institution - is what ensures that your leadership is sustainable.
In a world in which resources - human, economic and environmental - are looking increasingly fragile, education becomes even more important and education for sustainability, in every sense, must be the aim of every educational leader.
The extent to which government education policy helps us to achieve that aim is one of the main themes of my speech to this year's annual conference.