Take the 'A' train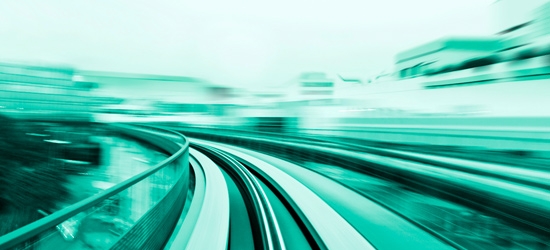 The AQA Baccalaureate is filling a gap in the market by recognising all the valuable out-of-classroom activity already done by sixth formers alongside academic achievement, says John Fairhurst.
Gold does not tarnish, so I am told by my chemistry colleagues. However, the reputation of A level - the gold standard of English education - seems to be rusting at a rate of knots, if you believe the newspapers.
There is much activity in the development of alternatives which does rather suggest that A levels no longer command the unchallengeable heights that once they enjoyed.
Universities have argued successfully for a new A* grade, on the basis that A levels no longer sort the wheat from the chaff. Every English county has been obliged to offer the International Baccalaureate as an option for the post-16s. Level 3 diplomas are underway and might, as government hopes, become the qualification of choice if they take root.
Meanwhile, Cambridge is launching its Pre-U as a more heavily academic, traditional alternative and the Welsh have their own baccalaureate as a 'wrap-around' qualification.
Yet A levels still retain very serious credibility. They have the advantage of being well-established and widely understood. For me, the issue is not shortcomings with A levels but the lack of recognition given to the many projects and accomplishments that good students develop alongside their classroom work - and which many schools foster and facilitate. Life in the 21st century requires a vastly wider range of skills than can be promoted by 20th century pen-and-paper tests.
Our sixth form offers a rich and real breadth of activities that fully integrate our senior students into the rest of the school. 'Team 12' is the label for the vast range of community-oriented options and curriculum extensions to which we expect everyone in our lower sixth to commit.
Sixth formers lead the house system, undertake sports leadership certification and form little companies under the Young Enterprise scheme.
A number volunteer to mentor younger students who need additional help, to support year 7 and 8 tutor groups and/or are trained to offer low-level counselling. Sixth formers chair the school council, run the school's publicity and front-of-house at every drama or music event and lead a series of charity events including an annual rock concert.
Sixth formers report enthusiastically on their experiences and we, in turn, deliver our promise to write up this extra commitment as a very positive part of their UCAS application or employer's reference.
We would, though, like these activities accredited.
Enter the AQA Baccalaureate. The AQA Bacc builds on recognised academic study, as well as accrediting all these enrichment activities and broader study such as general studies, critical thinking or citizenship. Further, it requires sixth formers to undertake the extended project, so offering some commonality with the level 3 diploma.
All of this is relatively easy for us to accommodate - except the extended project, which represents a considerable commitment equivalent to an additional AS level.
However, there are reasons to pursue the extended project. Most obviously, the opportunity to research in depth something of personal interest, perhaps relevant to the student's A level and/or university ambition, is obviously of great value. Working independently under the loose guidance of an assigned tutor will also help prepare sixth formers for the higher education that most of them will pursue.
Around two-thirds of our 120 A level lower sixth have accepted the challenge and many individual staff have been very excited at the prospect of tutoring sixth formers through some out-of-classroom research on a one-to-one basis.
As yet, the AQA Bacc does not recognise BTEC and OCR national diplomas, even at level 3. This is a serious pity. There is also some important work still to be done - though I know that AQA have started on this - in developing level 1 and level 2 equivalents. Nonetheless, I feel that AQA are answering a real need, at least in Middle England, and the take-up for the AQA Bacc suggests I am far from alone.
John Fairhurst is head of Shenfield High School in Brentwood, Essex and chair of ASCL's Education Committee.
---