Mental calculations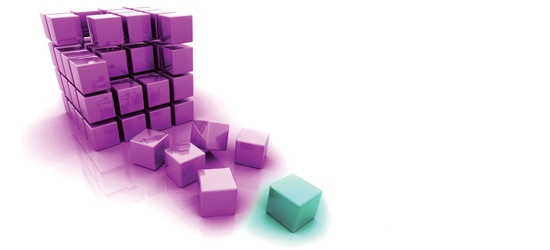 Schools and colleges are frequently critical of the mental health services provided for young people. Dorothy Lepkowska examines the points of conflict and asks whether the recommendations in the review of CAMHS will make a difference.
It's no secret that school and college leaders and young people's mental health service providers have a rocky relationship. Schools and colleges in many areas find that it is difficult to get timely support and cases are closed too quickly.
Children and Adolescent Mental Health Services (CAMHS) often say that they are overstretched and asked to deal with cases that should be handled by schools and colleges or referred to other agencies.
Who is in the right? Last year the DSF commissioned an independent review of CAMHS across England. The report, published in November 2008, did identify improvements across all services since 2004, but these were found to be inconsistent and often failed to make sufficient impact.
Factors such as thresholds for access, long waiting lists and a lack of understanding by families as to what was available were all found to be contributing to the patchy provision of services in many areas.
Entrenched views
Education professionals didn't emerge from the review without criticism either: the report pointed to a fundamental lack of understanding among teachers and other professionals about child development, the causes of mental health problems and how resilience to these can be built.
At the same time, however, the report suggested that CAMHS practitioners often have "entrenched professional views" about how patients should be treated, and a reluctance to meet needs in a flexible and holistic way.
There was also implied criticism that both school and college staff and CAMHS professionals often view each other with suspicion and a lack of understanding.
To improve the situation, according to the CAMHS Review, what is needed is a joint response in which all parties recognise their responsibilities in delivering effective provision and acknowledge the contribution made by others.
Ann York, consultant child and adolescent psychiatrist, works on a CAMHS team serving more than 30 schools in south-west London. She says that, in her experience, teachers sometimes misunderstand how students' needs can be best met.
"Often the school's own services, such as school counsellors, are the best people to help the child," she says.
"Not every child with emotional diffificulties necessarily needs help from CAMHS. What the schools sees as distress within a child may be better dealt with through other means. It may be the case that the parents simply need to stop arguing at home."
The relationship between schools and colleges and their CAMHS' colleagues can indeed be problematic. ASCL's response to the consultation pointed to two main concerns: the high thresholds applied to accessing services and the waiting times to be seen.
Poor communication and inconsistency in protocols is also an issue. For example, in some areas CAMHS will only take referrals from a GP; in others, young people get a better response if the referral comes directly from the school or college.
Funding and targets
Karen Cromarty, lead adviser for children and young people at the British Association for Counselling and Psychotherapy, and until recently the director of student services at Ferryhill Business and Enterprise College in County Durham, says that patchy provision is partially down to variations in levels of funding around the country.
CAMHS is usually funded jointly by the Primary Care Trust, social services and children's services, although this can vary. It is up to local partnerships to determine how the money should be spent and what services should be provided.
"It can depend very much on what services have been commissioned by local partnerships and Children's Trusts, and what the priorities are in that particular area," Karen says.
"There may be good reasons why an authority may want to concentrate its resources elsewhere, such as services for the elderly. There is no mandate as to what local areas should focus on and commissioning is based on local need."
Another problem is that, as with league tables and exam results in schools and colleges, CAMHS' performance is measured by targets which taken in isolation can lead to perverse incentives - reducing referral waiting times for instance. Karen says she understands why this leads to frustration in schools but she can also sympathise with the pressure it puts on CAMHS staff. "I don't believe that CAMHS would take on cases they do not feel confident of helping," she says.
She adds that historically CAMHS has a strong and fairly medical model and, in terms of working with young people, this is one area in which they can learn from educators.
"Many CAMHS practitioners insist on working with the whole family rather than the individual child, which can be difficult for those whose problems stem from their domestic lives," she says.
"Students have complained of being filmed and being aware of one-way mirrors on walls in consultation rooms. This kind of thing is an absolute turn-off for young people and not something they can engage with."
Roger Catchpole, principal consultant for Young Minds, a charity which highlights young people's mental health issues, says some of the frustrations with CAMHS stem from the fact that the right expertise is not always available.
"Historically, CAMHS has not always been based on a proper assessment of what is needed in an area. So its development has been very different in different places, sometimes depending purely on what specialised clinicians are available locally.
"In some areas there might be specialists in ADHD, while in others there might be several practitioners who can help with eating disorders. It's taking many areas a long time to get the type of services that are needed."
Sharon Staggs, the family link worker at Jo Richardson Community School in Dagenham said that this has certainly been her experience. "In the case of a suicidal child, we might get an appointment within a few days but generally we are talking about eight to 12," she says.
"The problem seems to be with a lack of appropriate professionals within the service and the general climate of the area, which has a high proportion of dysfunctional families and social problems."
A focus on prevention, rather than cure, would help she says. "Many of the issues need to be addressed a lot sooner and if this could be done then perhaps services would not be so stretched."
Early intervention
It's not doom and gloom across the whole country however - there are pockets where schools and mental health services seem to be working well together.
At Banbury School in Oxfordshire, students who are dealing with issues like low self-esteem, unstable friendships or family breakdown are placed on a six-week, early intervention PCAMHS programme - the P stands for 'primary' and means an initial referral.
The programme is tailored to each student, who receives therapy sessions delivered by relevant professionals including occupational therapists, play specialists and mental health workers.
"This is not for young people who require higher-level, complex and specialist support, but rather for those who need to be helped to get back on track," says Jane Cartwright, vice-principal. "The referral would be made at a meeting of senior staff responsible for pastoral care, called a 'student action meeting'."
Jane says that the relationship with CAMHS locally is improving. "It is true to say that we are all keen to work more closely. In the past one of the stumbling blocks to collaboration has been to do with confidentiality and how much information can be shared," she adds. "This is something we're working on together."
In Leicestershire, Belvoir High School draws on CAMHS from that county as well as Nottinghamshire and Lincolnshire because of its location and pupil intake.
Paul Ainsworth, the deputy head, says the school has implemented its own three-tier system of helping students with mental health problems.
"In the first instance pupils would be seen by me or their head of year or they may go to the school counsellor, who comes in twice a week," he says. "Those with more deep-seated problems would be referred to CAMHS. In those cases we ask parents to get a referral from their GP.
"Many families have no idea CAMHS even exists so it is a huge relief for them there is someone out there who can help. I'm not aware of any cases where children have been put on waiting lists and not given the help they need immediately."
Roger Catchpole feels strongly that CAMHS should be part of a wider system of services for children and young people to meet the requirements of the Every Child Matters agenda.
"Some CAMHS have already engaged in partnerships with schools and other organisations, but others remain unclear about how they relate, and continue to see themselves in isolation.
"What is clear is that there is no 'one size fits all' solution to running CAMHS. Every service must be different and appropriate to the area it serves, otherwise it will not be effective."
Dorothy Lepkowska is a freelance writer.
---
ASCL's response
Responding to the CAMHS Review call for evidence in June 2008, ASCL spelled out the issues from schools' and colleges' perspective and made a number of recommendations:
Make guidance widely available about what types of cases CAMHS will deal with and how referrals should be made.

Have a CAMHS representative present at Children's Trust team meetings.

Provide more training for school and college staff on spotting warning signs and dealing with students with low-level mental heath problems.

Improve information sharing with schools and colleges on individual cases and better constructive feedback regarding ongoing support.

Create an emergency contact system for serious, sudden cases involving students not already registered with CAMHS.

Extend CAMHS to fill the gap in provision for 18-25 year olds.
---
Next steps for CAMHS
The CAMHS Review was carried out by an independent panel set up by the DCSF. Its report, including 20 recommendations, was published in November 2008. These included:
providing basic training in child development and mental health as part of initial training for all members of the children's workforce

giving responsibility to Children's Trusts to develop a commissioning framework and identify gaps locally

clarifying the extent to which all funding streams - direct and indirect - can be used to help support children's mental health

evaluating the use of and effectiveness of the Common Assessment Framework in identifying mental health needs; reviewing statutory and specialist assessment frameworks to reduce unnecessary duplication
In response, the DCSF announced plans to create a National Advisory Council for CAMHS and develop a National Support Programme to improve support for CAMHS practitioners and drive culture change - with the priority on addressing these areas:
awareness of and access to services

the diffuse leadership and responsibility for CAMHS

waiting times

transitions to adult services
The DCSF also accepted most of the recommendations in principle, "with a view to implementing these as soon as is practical".