Looking back and moving forward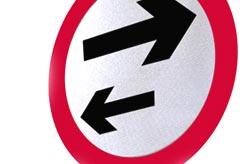 SHA members have been reforming the school workforce for many years, regardless of the national agreement, but the association's place at the centre of negotiations will be vital in the next stage of workforce reform.
As school tackle the final phase of workforce reform in September, it is easy to forget the origins of the three-year programme. Yet the reasons behind the early moves toward the agreement in 2002 are worth revisiting in 2005.In 2002, complaints about teacher workload were becoming more vociferous; union action was being taken to limit the amount of time that teachers spent at meetings.
In Scotland, the same concerns about workload led to Scottish teachers being given a 35-hour week.
While there was never a chance that the government in London - or the Secondary Heads Association - would agree to such a rigid limit in England, something had to be done to stem the complaints about workload, which were contributing to the severe recruitment difficulties in secondary schools.
To her credit, Estelle Morris, then secretary of state, recognised that there was a need to limit workload, but that any changes had to be linked to the government's standards agenda if the Treasury was to agree to fund them.
So the unions' workload agenda was linked to the standards agenda and the changes were phased in over three years in a way that the government could meet the additional costs.
The most expensive change - planning, preparation and assessment time (PPA) in primary schools - was to be introduced during the financial year 2005-06, which was to be the year when the government put the greatest increase into the education budget.
Just two months after the agreement was signed in January 2003, the extent of the funding crisis began to emerge at SHA annual conference. Since then, funding problems have dogged the implementation of the agreement at each stage.
Funding and funding
I recall being asked by David Miliband at a meeting in December 2002 what the issues that most troubled SHA were. I replied that there were two - funding in England and funding in Wales. But the money was clearly there, set out in an annex to the agreement in January, and on that basis I signed.
The government's calculations were soon to be derailed and school leaders in many - but not all - parts of the country have had to make some hard choices in order to fulfil their statutory obligations for workforce reform.
Until we get the activity-led funding system for which SHA has long campaigned, this will continue to be the situation whenever new initiatives are introduced without full, transparent funding.
Unlike many government initiatives, however, workforce reform went with the grain of what was already happening in secondary schools. By 2003, many secondary schools were ahead of the game in introducing workforce reforms that removed administrative tasks from teachers.
This was particularly noticeable in better funded local authority areas and in schools that benefited from additional funding streams through excellence in cities, specialist status or other funded initiatives.
Workforce reform was a chance to change the culture of the school, bringing the support staff (or associate staff, as they are called in many schools) into school systems and structures as full participants and focusing the work of teachers more clearly on the priorities of teaching and learning.
This culture change is still not complete in some schools, with some SHA members among those who continue to do too many clerical tasks. Of course, all jobs contain an element of administration, but it is as important for SHA members as for classroom teachers to ask that critical question, "Does this task need the professional expertise of a qualified teacher?" in relation to all aspects of their job description.
Two of the initial 21 tasks caused particular concerns to SHA members. The administration of examinations and the daily cover list had traditionally been done by teachers, often members of the leadership team.
Many schools had already transferred these tasks to support staff and freed teachers for other work. Nearly all secondary schools have now followed suit and found that jobs are often better done by support staff specialists, instead of teachers with a multi-layered job description that requires them to juggle numerous tasks.
Part of the 2003 phase of the workforce agreement was the establishment of the Implementation Review Unit (IRU), now chaired by a SHA member, Dr Chris Nicholls, and charged with reviewing all government programmes to ensure that they minimise bureaucracy and facilitate implementation.
For school leaders, this remains one of the most important parts of the workforce agreement. An active IRU can make a real difference.
Limits on cover
The limit on cover of an hour a week, averaged over the year, was introduced in 2004 and SHA members feared that it would create major difficulties. In fact, many schools have introduced dedicated cover supervisors with the result that discipline is vastly improved in cover lessons and costs are substantially reduced.
Teachers in schools with cover supervisors, who formerly resented bitterly the loss of non-contact periods, have found that their cover has already reduced almost to zero.
'Gained time', which threatened to be a major issue for secondary schools, has proved to be manageable and will mean that school leaders can reclaim the 'lost' time in the summer term when teachers who had hitherto done little for several weeks after examinations, can be directed by the head to carry out specified tasks, such as small group teaching, primary school liaison, curriculum planning and preparation of resources.
Similar doubts have surrounded the transfer of invigilation from teachers to support staff - on which SHA negotiated a two-year implementation delay to September 2005 - but many schools have long relied on non-teacher invigilators and have derived great benefit.
There are problems for large schools in the sheer number of support staff required at any one time for invigilation, but concern about discipline in examinations has been ameliorated in schools with cover supervisors, which already know that the line can be held by good, dedicated support staff.
Now the government and unions that signed the workforce agreement have turned their attention to creating a structure of responsibility allowances (TLRs) that better serves the needs of the reformed workforce. As I write, the finishing touches are being put to the guidance and schools have until 31 December to decide on the future structure.
As many people attending the SHA courses on TLRs have realised, this presents a once-in-a-career opportunity to re-design the school's management structure and to focus it more clearly on the core part of the teachers' job. The three-year implementation period is the first time, in my experience, that schools have been given a substantial period of time in which to introduce changes of this sort.
All of this work has had beneficial side effects in turning a topic on which teachers were taking action into the vehicle for unprecedented cooperation at national level between most of the unions and the government.
SHA members with difficulties over workload issues in their schools have been able to use the SHA hotline to initiate contacts at national level to settle their local disputes.
Better on the inside
SHA has always believed that, in spite of all the difficulties of implementing such a major change, our members have been better served by remaining as part of the 'social partnership' negotiating these important workforce reforms.
All school leaders are legally bound to abide by the workforce agreement, whether or not their union has been a part of the discussions.
Looking ahead, the next phase of workforce development must surely be about teachers working smarter, rather than teachers working less. Such an approach will surely look at marking and assessment and other ways in which teachers can most effectively aid their students' learning.
After many years in which schools and teachers feel that they have lost control of important parts of their job to diktat by central government, it will be vital to ensure that school leaders and teachers again feel ownership of their work.
Workload doesn't seem half as bad if it is under your own control.
We have come a long way in the two years since the agreement was signed. The next two years will give school leaders the opportunity to embed the reforms in a way that will change permanently for the better the jobs of SHA members and of the wider teaching force.