Positive recruitment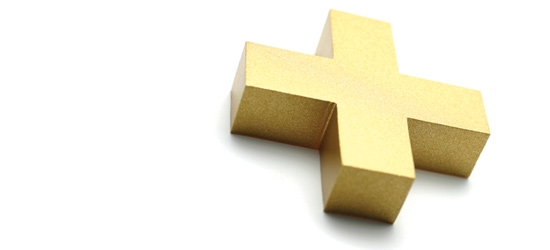 It's not rocket science - making staff feel valued is the key to recruiting and retaining sought-after maths teachers, a recent study finds.
The banking crisis will turn out to have a silver lining for schools, if the initial interest in teacher training from unemployed financial analysts and City workers results in a swell of newly qualified, eager recruits to the profession. According to plans by the DCSF, in as little as six months these teachers could be in our classrooms.
It may prove to be a boon for schools, but many leaders would be reluctant to leave the recruitment and retention of high calibre teachers to the whims of the market.
A study last year by the National Centre for Excellence in the Teaching of Mathematics (NCETM) looked in depth at seven schools in London - where house prices are high and staff recruitment is an issue - that have succeeded in creating, developing and sustaining a successful maths department. The schools all faced challenging circumstances, most of them with above average numbers of pupils taking free school meals and significantly high levels of students with English as a second language.
The study looked specifically at maths teachers but the recruitment and retention strategies could apply to any discipline.
Specialised mentors
The first challenge to any school, of course, is to attract high quality maths teachers. All seven of the case study schools were proactive about recruitment and prepared to go to great lengths to secure the right staff. One head made regular trips to Ireland to recruit from initial teacher training (ITT) institutions with which she has built good relationships.
All the schools surveyed had close working relationships with ITT institutions as part of their recruitment strategy. Without exception they also trained and supported specialised mentors for ITT students. Time was allocated and protected for mentors to work with students during teaching practice and consequently the students felt well looked after and were often recruited once they graduated. Even if there was no vacancy at the time, students often applied for positions a few years later because of their excellent initial experience.
In all of the schools, the mentoring programme extended beyond ITT students to include newly qualified teachers (NQTs). As one head said, "Once you have recruited them, you have to look after them properly so induction is just as important. What is the point of recruiting if you don't invest?"
Treating ITT students as full members of the teaching staff - even in small ways such as providing keys and, if necessary, a laptop - helped to make them feel valued. "It's not a secret - treat students like they are teachers and they will be more likely to succeed and will want to come to work for you," said one head.
While overstaffing isn't an option available to all schools, six of these seven felt that governors should be aware of the difficulty in recruiting strong maths teachers and needed to accept that, at times, it might be necessary to carry extra staff in order to ensure that the department is fully staffed.
Additional staff were used for targeted intervention, encouraging collaborative practice and developing projects within the school, to name a few areas. In one case, the maths department piloted the school's data analysis and handling and then rolled it out to other departments; in another, extra staffing was used in a planned way for intervention in years 9 and 11.
Attracting staff is one thing; keeping them is another. In all of the interviews and in the focus group, the overriding theme of retention was of making staff feel valued.
In addition to placing importance on clearly negotiated targets, performance management was seen as a collaborative practice between line managers and the department. Opportunities were created in which staff could be praised and recognised for their work with the students and with one another.
Equally, all of the heads at some time had to deal with staff with pedagogic weaknesses as well as those who had problems with subject knowledge. One head said: "I know it's tough but you do have to address the issue of weaker staff if you are to retain the strong."
Performance management was seen a way of structuring support for these staff and working positively to improve their performance.
Access to other professionals
One clear way of valuing the staff is to make sure they have the resources they need. Six out of the seven schools made a concerted effort to create working space for maths staff which made them feel valued and encouraged collaboration by placing them in physical proximity to each other. In most, classrooms were well resourced, staff had laptops and access to good staff development.
Opportunities to work outside the school were another aspect of staff retention. As well as giving them access to other professionals who could help them develop, external education projects engaged staff creatively and deeply with teaching and learning.
Second degrees were encouraged for the same reason and it was felt that practical support and understanding when dissertation deadlines approach went a long way in developing loyalty.
Ultimately, both of these strategies could lead to staff developing their skills to the point that they decided to leave the school, but it was felt that staff would stay longer in order to see projects through. Not all staff can be retained but turnover can be cut down considerably.
Internal promotion is another way of keeping staff and all the schools surveyed encouraged maths staff to go for promotions outside the department. In six of the departments, over half of the maths staff had a teaching and learning responsibility (TLR) payment either within or external to the department. Although some might see TLR posts outside the department as drawing staff away from their subject, it actually helped to spread the ethos of maths throughout the school; created continuity as PGCE students become NQTs, develop as teachers and move on to more responsible positions; and offered another route to promotion. And having a range of senior staff within the department was seen as a strength and hugely supportive to the maths subject leader.
All seven schools said that a flexible approach to personal circumstances was one key factor in retention. This could be in relation to a teacher returning to work after having a child or in the run-up to retirement or caring for an elderly parent. It is easy to see how finding a workable solution for their personal circumstances would lead to increased loyalty and a reluctance to move.
Clear communication
Good, clear communication between senior leadership and the maths department was also seen as vital, since it allowed the senior leadership to forward-plan for succession and showed staff that they had a voice and were valued. In terms of succession planning, six of the schools had a clear, strategic approach to replacing key staff when they were ready to leave.
Equally, there was clearly good role modelling of communication within the school structure, as good communication between senior leadership and subject leaders was echoed between the subject leaders and staff.
The line manager for maths was a critical appointment as s/he should be able to relate to the subject and its demands. In three of the schools, the line managers were actually mathematicians. But what was more important was having structured times for meetings and adhering to them.
All of the senior leaders interviewed could articulate a vision of what they want their maths department to be. They also made a point of sharing with the staff, although it was not always at earlier parts of the journey. Equally well, they could clearly explain the strategies they would use to move towards the vision.
There was a very clear awareness by all the leaders interviewed that recruiting, developing and maintaining a good maths department is not an easy thing to do, given the supply of maths teachers and the challenges facing them. However, there are also many different leadership strategies identified which can overcome barriers and build a department over time.
The seven schools studied were very different - they spanned a wide range of educational formats and the leadership styles were diverse. However, they had all identified very similar strategies for developing and sustaining their maths department. They all, without exception, regarded learning and teaching of maths as a high priority and were prepared to commit the resources, personal and financial, to create a local solution to national challenges.
As one head said: "I know a good maths department won't happen by accident and, now that we have one, I know that I have to look after it - otherwise we will be back to the bad days of not being able to get quality staff."
The recruitment and retention study was commissioned by the National Centre for Excellence in the Teaching of Mathematics (NCETM). To find out more go to www.ncetm.org.uk/headteachersreport
---
The seven schools that took part in the study were:
Mulberry School for Girls, Tower Hamlets

Plashet School, Newham

Robert Clack School, Barking and Dagenham

St Angela's Ursuline School, Newham

Seven Kings High School, Redbridge

Sir John Cass School, Tower Hamlets

Stepney Green School, Tower Hamlets
---
Attracting high calibre staff
The schools in the NCETM study had in common the following strategies for attracting and keeping high quality teachers:
Developing close links with initial teacher training institutions

Providing dedicated mentoring time for ITT students and NQTs

Treating ITT students and NQTs as valued staff, for instance giving them building keys and laptops Having a clear strategic approach to succession planning

Encouraging internal promotion, within and outside the department

Overstaffing the department and using additional staff for targeted intervention and working on whole-school projects

Ensuring open, frequent communication between senior leaders and departments

Making performance management and target-setting a two-way process, with recognition of good practice

Providing opportunities for working on projects outside the school and gaining advanced qualifications

Having a clear vision, within the senior team, of where the department is going

Dealing proactively with poor performance