Special offer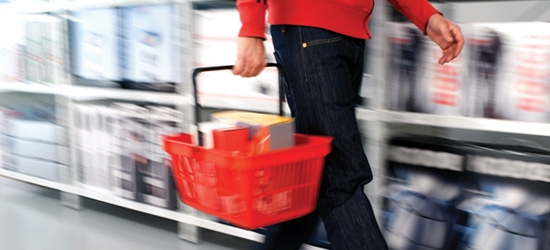 The new Foundation Learning Tier is being embraced by schools and colleges as a way for students who fall short of the GCSE mark or are at risk of dropping out to gain recognition for the skills they possess. Liz Lightfoot reports.
Cautious school and college leaders do not often enthuse about a new government initiative, especially one that has been through the hands of both the Qualifications and Curriculum Authority (QCA) and the Learning and Skills Council (LSC). All the more surprising, then, to find the new Foundation Learning Tier (FLT) described as "a breath of fresh air" and "a real life saver".
Foundation learning has nothing to do with the foundation stage for children of four and five and its name seems at odds with the aim of the policy, which is to create meaningful courses and qualifications to help pupils make progress towards level 2.
It is part of the 14-19 reforms aimed at providing an alternative to GCSE courses for those likely to emerge with only a few F and G grades. It allows schools to earn performance points for students' achievements at entry and level 1, though as yet they will not count towards the government's Key Stage 2 targets.
Each student chooses qualifications which give credits in three areas: personal and social development, functional skills and vocational or subject learning. The new Qualifications and Credit Framework (QCF) is the key, providing a series of credit-based bite-sized awards to mark progress.
Every student on the FLT programme will have a personalised curriculum but there will be no extra money, other than the funds for Key Stage 4 re-engagement which will be swapped over.
The pilot is being overseen by the QCA and the LSC, which wrote the initial guidance and updated it this month, and is due to end in September 2010 when the programme is intended to be rolled out to schools. However, the start may be delayed until 2011 to allow a wider pilot run in 2010. Schools and colleges that already have good quality entry and level 1 programmes leading to accredited qualifications will see it as a formalisation of what they are doing rather than something new, says Dylan White, QCA's FLT strategy manager. Others will have to make changes.
"The key idea is about making sure all learners can make progress. Even if a learner won't necessarily get to level 2, there will be accredited qualifications at lower levels to recognise achievement. The programme is built around the learner, so the choice of qualifications and the design of the programme is personalised."
The policy is not set in stone and already there have been changes. When the pilot began last September a key component was the progression pathways, setting the end goals for pupils who then choose from a basket of creditawarding qualifications to help them to one of four destinations: a first full level 2, independent living and supported employment, skilled employment including apprenticeships, and diplomas or GCSEs for 14-19 year olds.
Feedback from school and college leaders pointed out that the pathways were inflexible and didn't allow students to change their minds. The QCA has responded by removing them from the interim guidance published in May, though the policy continues to emphasise the need to set end goals.
Attendance up
Nine county and seven city schools are involved in the pilot in Leicestershire, which has a middle school system. Students who have left middle school are given a fresh start at high school and most of the 260 on the pilot are in this category, though some regular attenders with special needs have also been included.
Bill Leivers, the coordinator for the Leicestershire and Leicester City FLT, describes the initiative as "a breath of fresh air". He says: "The students are really engaged with what they are doing. Because they are achieving, attendance has gone up and behaviour has improved."
An alternative curriculum was already in place but without any structure or framework. "Crucially, the FLT means students can achieve credit-based qualifications early on and they have their own record online which grows throughout the programme, which has proved very motivating."
The programme generates performance points and schools which have planned carefully can get 140 percentage points at level 1.
Because the points are not at level 2, this is an issue for schools which are under the cosh, particularly those in the National Challenge, which are judged by the number of five A*-C grades.
However, Bill says: "Schools recognise that the majority of the students on the FLT programme are not going to achieve level 2 so it is better to get a good level 1 achievement than lose points completely when they get E, F and G grade GCSEs."
Bob Coles, deputy principal of Guthlaxton College, a 14-18 school in Wigston, Leicestershire, believes there has been a revolution in attitudes toward education for disengaged pupils over the last couple of years.
"We are not thinking about vocational and academic but about what kind of learning style suits the student and what kind of assessment. Not every student succeeds in an exam but they may do well on a portfolio-based course with a practical element."
He also believes that there has been a big change in the attitude of parents towards vocational learning. "The gold standard has been the GCSE and will remain the GCSE but there has been a shift in parents' attitude to alternatives and I think the diplomas have helped," he says.
Colleges' response
Nearly 200 further education colleges are involved in the FLT pilot. According to Lesley Taylor, manager for transition and progression at Bishop Auckland College, County Durham, the emphasis on personal and transferable skills is only "one step away" from what is already happening in further education and needs just gentle tweaking.
The courses already run by the college satisfied the demands of the FLT, except for one NCFE award which was changed to Edexcel's work skills. Disappointingly, however, the college found there were insufficient qualifications on the QCF to support its specialism in hospitality and catering.
The small number of qualifications in the QCF, especially at entry level, has held back some institutions but the situation is improving and more qualifications are due to come on stream in September.
Some are new but most, such as Edexcel's BTEC introductory certificates have been revamped to provide small, achievable units. The exam group is working with local and national bodies, such as the Cadet Force, to bring the courses they offer into the QCF for use at entry and level 1.
Lesley welcomed the decision to move the emphasis away from the progression pathways. "For whatever reason, these students need time to develop and decide what they want to do. We need more qualifications putting on to the QCF catalogue for them, especially in entry to employment," she says.
"It frequently happens that someone who comes in at a very low level ends up progressing to level 2 and 3 and then going on to university."
Re-engagement programme
Burleigh Community College in Loughborough is using the FLT with students on a Key Stage 4 re-engagement programme, taking students out of situations in which the school believes they are likely to fail and giving them alternatives.
"These are students that have missed more than a year at Key Stage 3 when they come to us and it might be the first time in 18 months they have been in school," says Christine Horsfall, the principal.
"They are students who are clearly not going to be capable of following a full GCSE timetable and in the past there was nothing I could really do with them. We started a re-engagement programme and the FLT came on stream at the end of their first year."
When the students achieve a certain number of points they get an award, then a certificate and finally a 'diploma' aimed at entry to level 1. This has worked very well and improved their behaviour, says Ian Wingfield, the vice-principal.
It is particularly useful for those who are at different levels in different areas of learning, he says, because they can choose courses on several levels.
"For us it has been an absolute life saver," says Christine. "We use the flexibility of the modules to engage them. You have to do functional skills in English and maths and ICT and then you can get credits from whole series of other qualifications, some of which you can get in a couple of days.
"I think of the FLT as a basket to hold lots of little qualifications which build up. The basket doesn't give them anything but a list of what they have done, which means they can't fail."
That is the first step on the road to success.
Liz Lightfoot is a freelance education writer.
---
Burleigh Community College
Credit crunch
Ryan* was permanently excluded from his middle school and had not been inside a school of any kind for 18 months when he came to Burleigh's re-engagement programme. A full GCSE timetable was thought to be setting him up to fail and he was put on the Foundation Learning Tier programme.
He took lessons in functional skills in maths and English in preparation for entry level 3. He has also been working with a small group of teachers and the re-engagement coordinator on modules of the National Open College Network's Step Up programme.
He notched up his first credits for keeping a diary of growing a plant. As part of the personal development aspect of the FLT, teachers are working with him to identify possible progression routes and he has expressed an interest in starting a level 1 Diploma in Hospitality.
Ryan says: "My teacher can show me how many credits I've got and how many more I need to get. It's good to get the reward for working hard straight away."
The school says: "Ryan's instant success has given him a real boost in confidence and he wants more credits soon. His attendance and attitude are much better than expected and he seems to enjoy coming to school."
Sound investment
Phoebe* joined at 14 with a "spiky profile" working at grade D/E level in maths but below level 1 in English, due to her dyslexia. She is in a mainstream maths class and is predicted to achieve a grade E at present. In addition she gets one-to-one support with her English and is hoping to pass entry level 3 functional skills.
She is a talented musician and was involved in planning and performing in the school production. Her work on the production has been accredited through the National Open College Network's Step Up programme. She is working on a progression pathway towards beginning a level 2 qualification post-16 with the Diploma in Creative and Media arousing her interest.
Phoebe says: "I like the way that the school recognises that I am good at some things but need extra help with others."
* The names of the students have been changed