Looking beyond the label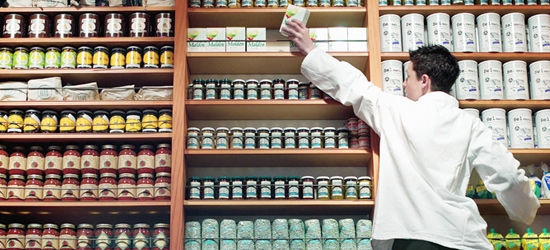 Research by NFER suggests that treating all young people not in employment, education or training (NEET) the same is wrong, says Thomas Spielhofer. There are three distinct groups of NEETs which have different needs and require different strategies to engage them in learning.
There are at any time about 189,000 16-18 year-olds in England who are not in education, employment or training, (NEET) and many policy initiatives are aimed at getting them back into learning. They include raising the participation age so that, from 2015, all young people will have to take part in some form of education or training until their 18th birthday.
Young people who are NEET are often seen as being disengaged from education as a result of negative experiences of school and as reluctant to take part in further learning. They are also often said to come from lower socio-economic backgrounds, and to face particularly serious barriers to engagement including teenage pregnancy and parenthood, homelessness, disability, mental health problems, drugs or alcohol misuse or involvement in crime.
National Foundation for Educational Research (NFER) shows that, in fact, only quite a small proportion of the NEET group share these characteristics. Instead, it is possible to identify three different segments of young people with distinct experiences, motivations and probabilities of re-engaging in learning.
It suggests that providers cannot adopt a 'one-size-fits-all' approach. Instead, they need to tailor their provision and strategies to meet the different needs of these young people.
The largest sub-group (about 41 per cent) includes those who are 'open to learning NEET'. These young people are most likely to re-engage in education or training in the short-term and tend to have higher levels of attainment and a more positive attitude to school.
The second sub-group (about 38 per cent) includes those who are 'sustained NEET' - characterised by their negative experience of school, higher levels of truancy and exclusion and lack of educational attainment. This group is most likely to remain NEET for longer periods of time.
The third group (about 22 per cent) is called the 'undecided NEET' - like those who are open to learning NEET, this group tends to have higher levels of attainment but they seem to be dissatisfied with the opportunities available to them and their ability to access what they want to do.
Re-engagement strategies
So what can schools and colleges do to re-engage the different groups? The open to learning NEET group stands out for often having achieved fairly well at GCSE - more than two-thirds reach the GSCE level 1 threshold. They are generally positive about their experience of school or college and want to re-engage in education or training.
This includes many young people who are temporarily NEET after either completing or dropping out of another course. Most of them will re-engage in learning in the short-term.
Many young people in this segment could be prevented from becoming NEET in the first place if they received better information, advice and guidance (IAG) while still at school to help them choose the right course at 16. It would also be good if more flexible provision in terms of start dates was offered by providers, so that such learners do not have to wait for several months to start another course if they do drop out of learning or want to change direction.
Young people in the sustained NEET segment tend to have had negative experiences at school, to have truanted or been excluded, and to have left school with few or no qualifications. They are most likely to have parents who are not employed and to have a disability or health problem. Many of them have no interest in education or training due to their negative experiences of school, although some would like to engage in work-based learning.
Many young people in this segment do not consider engaging in learning in college or other settings, because they assume it will resemble their bad experience of school. This study and other research suggests that providing opportunities for such young people to access college provision while still at school can help overcome such fears. It helps them realise that college can be different from school and may be more suited to their preferred learning styles.
Even if providers are able to re-engage such young people into learning, they need a lot of support to help them stay engaged and overcome the serious personal issues that they face. The study also suggests that more work-based provision below level 2 is needed for such young people.
Young people in the undecided NEET sub-group have generally attained level 1 at the end of year 11 and do not face any significant personal barriers preventing them from participating in learning. However, they stand out for being very dissatisfied with the opportunities available to them and do not believe that they have access to the jobs or courses they are interested in.
They need to be provided with more opportunities to explore different vocational options. At the moment, many of them seem to be doing it the hard way by starting and dropping out of courses. More course tasters and courses that allow students to explore different career options and sample different employment opportunities could help such young people to stay engaged and, hopefully, find out what they really want to do in the future.
This research provides evidence for what most school and college leaders already know instinctively - that a variety of strategies and approaches are needed to ensure that young people make appropriate choices and are able to engage in learning.
Providers need to consider how they can meet the different needs of these learners to make sure that most, if not all, can find something that interests them, keeps them engaged and helps them achieve relevant qualifications before they reach their 18th birthday.
Thomas Spielhofer is senior research officer at the National Foundation for Educational Research.
---
Further reading
---
A special selection
Open to learning NEET
Abbie finished school in 2007 with seven GCSEs at grades A*-C. In year 11, she had a number of different options and found it difficult to decide what she wanted to do. She had thought about becoming a primary school teacher but said that she was given conflicting advice from teachers about whether she would be able to do this due to her maths and science grades.
She decided to stay on at school to do a BTEC National Diploma in childcare because one of her teachers recommended the course. After five months, Abbie left as she realised it was not right for her, a conclusion she came to after doing the work experience component of the course. She also said she had discovered that childcare was not well paid. However, it was too late to start another course and she ended up without a job or place in education or training.
She wanted to go to college to undertake a one-year legal secretary course the following September. She decided on this course because she thought it would help lead to a career.
Sustained NEET
Ben found school difficult and the work stressful. He would get angry with other students and teachers and was asked to leave school two months before his GCSEs.
Since leaving school, Ben has not undertaken any employment or training. He was not interested in any form of learning and had refused a place on an Entry to Employment (E2E) course as his friends had told him it involved a great deal of writing. He also did not want to go to college as he assumed it would be the same as school.
He did not feel ready to work and spent most of his time with his unemployed friends and family members. Although he stated qualifications were important he believed young people need more encouragement at school.
He thought that if his school experience had been more positive, he would have been more willing to continue with some form of education or training.
Undecided NEET
Kevin left school having achieved seven GCSEs at grades D-G. While still at school he thought he wanted to do an apprenticeship in engineering or plumbing. He said he had also considered doing a roofing apprenticeship but had changed his mind once he discovered he was scared of heights.
He started an E2E course at college which he hoped would help him make up his mind but dropped out because he could not see the point of it. After that, he started a course at college in bricklaying but left after only three days - the main reason was that he could not afford the bus, but he thought the college course "seemed rubbish anyway".
Now he wanted to find a job or go back to college, although he was not sure exactly what course he really wanted to do.